Apple's iPad event may eclipse Nokia World and Microsoft's Surface 2 launch
67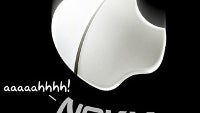 You've probably already heard the big news -
Apple will announce its new iPads at an event on October 22nd
. The date is hardly a surprise for anyone following the Cupertino company as it has already set a precedent with last year's launches when it unveiled the iPhone 5 on September 12th, and the iPad mini nearly six weeks later on October 23rd. It does not take a genius to know that with the iPhone 5s being announced on September 10th this year, Apple's iPad event would be six weeks later, around the week of October 21st.
Still, both Microsoft and Nokia have set hugely important events not just the same week, but the same day.
Microsoft is launching the Surface 2 tablets
on October 22nd, and
Nokia World
is also scheduled for that same unfortunate date. Why unfortunate? One simple reason - practice has shown that the public interest and the media is primarily focused on Apple. Apple events eclipse all others, and that's what's likely to happen on October 22nd. Everyone will be talking about the new iPads and there will be little space left for discussions about Microsoft and Nokia.
Microsoft might have already spilled the beans about the Surface 2 tablets, but for Nokia World, a hugely important event for the Finns, this might be a bigger mistake. Nokia World is expected to bring us no less than six new devices among which the first Nokia phablet and the first Nokia tabalet! Both devices are coming to the United States, and to its largest carriers, Verizon Wireless and AT&T.
So why is this happening? Did Microsoft and Nokia buy into the unlikely earlier rumor of Apple unveiling new iPads one week earlier? Or is it just that they don't care? In either case it seems like a big marketing mis-step, don't you think?
reference:
AllThingsD