Apple wants December 6th motions hearing moved up
73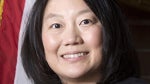 Originally, Judge Lucy Koh was to hear on September 20th, Apple's motion for a preliminary injunction on the
Samsung devices that the jury ruled had infringed on Apple patents
. But when the judge discovered that Apple would be seeking a preliminary injunction on 8 Samsung devices, she decided that other post-trial motions should be listened to first and
pushed back Apple's hearing to December 6th
. The judge decided that September 20th would be the date when Samsung requests that a
preliminary injunction on the Samsung GALAXY Tab 10.1 be dissolved
. The judge had placed the ban on the tablet pre-trial, based on her decision that a jury would probably find that the device copied Apple's design. Instead, the jury ruled that the tablet did not violate Apple's design patents for the iPad, although it did find that the unit infringed on Apple's software patents.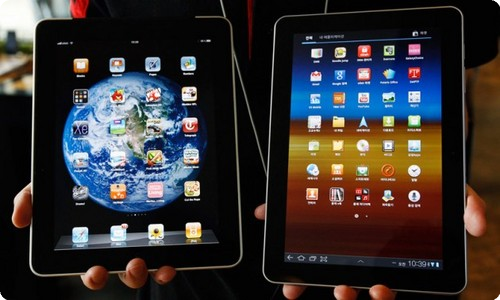 Can you tell which tablet is which?
Apple is upset with the change in the hearing dates because it would allow Samsung to sell some of the products in question during most of the holiday shopping season. The company also says its motion for "injunctive relief" is more urgent that Samsung's request to dissolve the preliminary injunction on the
Samsung GALAXY Tab 10.1
. Apple says that Samsung's motion should not be heard before its motion.
Both sides have their Rule 50 motions to argue. These are motions heard by the judge, requesting changes in the jury verdict. For Samsung, it is
seeking to overturn the jury's decision
. For Apple, it will argue that the Samsung GALAXY Tab 10.1 is an Apple iPad look-alike and would like the judge to direct a verdict against Samsung for infringing on Apple's design patents. That would allow Apple to keep the U.S. sales ban on the tablet. That injunction not only blocks Stateside sales of the GALAXY Tab 10.1, but also "any future products that are no more than colorably different," which is why the Samsung GALAXY Tab 10.1N can't be sold in the States. That tablet
was rolled out by Samsung in Germany to get around an injunction in that country
. The difference between the two tablets
is the metal trim that was added to the Samsung GALAXY Tab 10.1N
.
Additionally, citing Judge Koh's pre-trial decision that the Samsung GALAXY Tab 10.1 infringes on Apple patents, and the words of Circuit Court Judge O'Malley's dissenting opinion that the tablet did infringe on Apple's IP, the iPad manufacturer is
seeking a permanent injunction
on Samsung's tablet.
source:
FOSSPatents
via
electronista