Affordable, not cheap: 8 best low-cost smartphones (February 2016)
29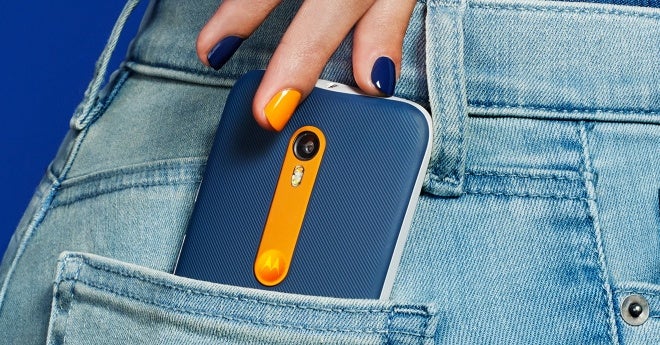 When we speak phones, some people just don't find it reasonable to spend $600+ dollars on a phone that will get old in a matter of a year, if not a few months. Yet, those same people don't want a phone they will struggle living with. They want the full smartphone experience: the camera, the apps, and the speed.
Does it even exist, an affordable phone that is also good?
With technology advancing at a crazy fast pace, the answer is a definite 'yes'. We now have phones that are cheap without being downright ruined by terrible issues - those affordable devices do not lag terribly, they have decent cameras, and some of them even come with an extremely alluring design.
But which are they? We've picked the best affordable phones, where affordable does not mean 'cheap' in any embarrassing way. Take a look at these best value-for-the-money phones you can get right now, in February 2016, and let us know which you think is the best low-cost smartphone.
#8: Huawei P8 Lite
Price: $170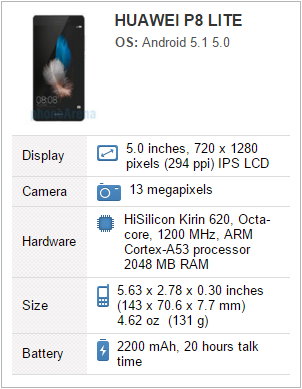 The Huawei P8 Lite might not look like a winner, but its utilitarian interface that manages to run smoothly and its solid construction grant it a place in this list. The phone features Huawei's own HiSilicon Kirin 620 system chip with 8 Cortex A53 cores running at up to 1.2GHz and 2GB of RAM, and the phone is officially sold in the United States.
The 5" screen with a 720 x 1280 pixel resolution is sufficiently sharp for our taste, but there are two caveats: Android 4.4 on board with no clarity about update plans, and a fairly middling camera.
#7: Alcatel OneTouch Idol 3 (4.7" | 5.5")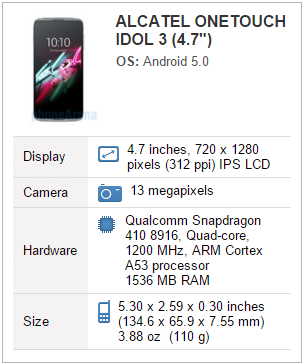 If this is what we can expect from a phone with an MSRP of $250, we're going to have higher expectations from everyone else going forward. Quite simply, the Alcatel OneTouch Idol 3 is a testament to what can be achieved by a phone that's on a budget.
A $170 phone with the upper mid-range Snapdragon 615 system chip and with a good, 13-megapixel camera, that OT Idol 3 ticks all the boxes except one - it's not particularly exciting in terms of design. If you don't mind that, this handset offers an overall excellent value for the money.


#6: Moto G (2nd gen)
Price: $100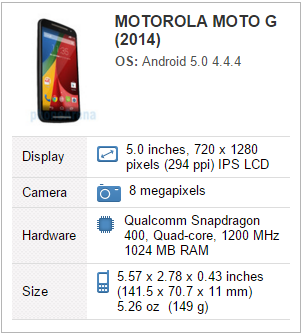 The 2014 edition of the Moto G has gone down in price to the incredible $100 and at that price, it's clearly a steal. The weakest point of the 2014 Moto G is its so-so design: this is a plastic phone that is built in a solid manner, but can't brag about being good-looking. Camera is not particularly inspiring, but not bad either.
Let's get back to reality, though: this is a $100 phone and for a $100 phone it's brilliant. Where it does shine is performance and a fairly recent version of Android. The Moto G runs a very clean and well-running skin, has a display that looks very good considering the price and its battery lasts through the day.


#5: Asus Zenfone 2
Price: $200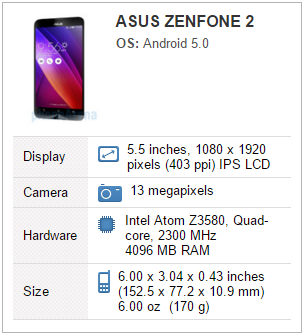 The Asus Zenfone 2 arrives with a splash: it's one of the best deals on the market, beating phones with similar hardware by a huge margin when ti comes to cost. It comes in a 16GB version with 2GB of RAM for $199 (off contract) and a 64GB model with 4 gigs of RAM for $299 (again, full retail price). We recommend going for the truly beastly 64 gig version which is still half the price of the iPhone and Samsung Galaxies. Both models feature the powerful Intel Atom Z3580 system chip with four cores running at up to 2.3GHz, and it comes with PowerVR G6430 graphics (the iPhone 6 features the slightly higher class, but still compareable PowerVR G6450). The 13-megapixel camera is also a more than decent performer that does especially well with HDR images. Finally, with a great battery life and extremely quick recharging times, the Zenfone 2 is definitely one of the best budget phones money can buy these days.
#4: honor 5X
Price: $200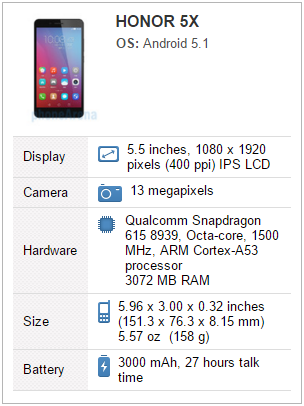 Honor, a new name in the United States, is a sub-brand of Chinese Huawei, and it plans to make a big entry to the US market in 2016. It starts with the honor 5x, a 5-inch affordable phone that brings a very good-looking metal body and a fingerprint scanner, two features usually found on much more expensive phones.
It is a 5.5" phone with a Full HD display and it runs on the Snapdragon 615 system chip, which might not be a titan in terms of performance, but it's still decent and we can't complain. The honor 5X comes with a fairly generous 3,000mAh battery as well, which lasts around a day (average for the class). The honor custom user interface on top of Android 5.1 is a bit unusual and does not feel well-polished. At the end of the day, though, it is about value for the money, and those look like non-major issues. And if you're after looks and the fingerprint scanner, this would be a great affordable option.
Note:
The honor 5X does support all AT&T 4G LTE bands, but lacks support for T-Mobile's band 12, which means that if you use T-Mobile in particular states and places, you won't get solid 4G LTE connectivity.
#3: Motorola Moto G (2015, 3rd gen)
Price: $180-$220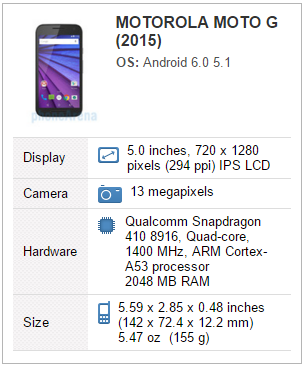 The Motorola Moto G has somewhat surprisingly become the most popular Motorola phone of recent years, and for a good reason - the phone is offered officially in a variety of markets, it carries the venerable Motorola brand (that is now owned by Lenovo), and it has all the right ingredients with a smooth-running, near-stock Android skin and a camera that captures images quickly and with a consistently good quality. The new, 3rd generation of the Moto G now offers protection from water and boasts a much more refined designed with a nice textured back that you can easily swap. Add some signature Moto features that were previously available on higher-end Motorolas only, and the fast and affordable Moto G remains the best affordable phone money can buy right now.


#2: OnePlus X
Price: $250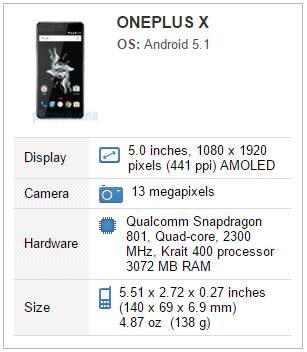 OnePlus has made quite the stir with its excessive media presence and annoying invitation system, but one just cannot deny: the OnePlus X - its affordable phone - is a thing of exquisite beauty. A slim and stylish phone with a metal frame and glass front and back, it looks unlike anything in the under-$250 price range.
Now that the OnePlus X is on sale without the need for an invitation, it's easy to recommend: it features a (slightly bluish) 5" 1080p AMOLED display, runs on the super fast Snapdragon 801 system chip, features a clean and mostly well optimized version of Android 5.1, features a very good camera for its class. Battery life is not particularly outstanding and heavy users might not make it through a full day, but for its price, it's easily one of the finest you can buy.
Note:
4G LTE connectivity on the OnePlus X is very limited. In particular, it does not support AT&T's band 17, nor T-Mobile's band 12. For AT&T, lack of band 17 support means that in most markets, you won't get any 4G LTE connectivity, and will have to rely on slower HSPA speeds. For T-Mobile, band 12 is its main band in only some markets, so it really depends on your location - in some places you will get LTE, but in many others you won't be able to use 4G LTE.


#1: LG G Flex 2
Price: $200 - $250
Our top pick for the best affordable phone you can buy at the moment is easily the LG G Flex 2. A top-tier phone from last year, the LG G Flex 2 has dropped surprisingly sharply in price and you can get it for less than $250.
The cheapest Snapdragon 810 phone you can buy
This is not only the cheapest phone to buy running the Snapdragon 810 system chip (keep in mind that this is the first version of the chip that runs a bit hot in games and tougher tasks), but the phone itself can be flexed slightly without breaking and features a self healing back. Everything else about it is above all devices in this class: its performance, its camera, its battery life and the overall experience.