92% of smartphone industry profits end up in Apple's bank account
99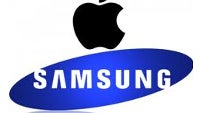 While Apple might not have the largest market share globally among smartphone manufacturers (that honor belongs to Samsung), the company does capture the vast majority of operating income in the industry. According to Canaccord Genuity, during the first quarter of the year, Apple received 92% of the operating income earned by the top eight smartphone makers globally. That was up from the 65% of operating income earned by Apple a year ago.
Samsung was next with a 15% share of operating profits. You might question how Apple and Samsung combined can equal more than 100% of the operating profits achieved by the eight leading smartphone producers. The answer is simple. Some manufacturers reported losses and some broke even.
Many smartphone manufacturers are continuing to have problems.
HTC recently reported a net loss of $256 million for the second quarter
, and last week Microsoft took a huge one-time $7.6 billion hit against earnings.

The software giant

decided to write down goodwill it had picked up on its balance sheet following the acquisition of Nokia Devices and Services.



Even though Apple is responsible for less than 20% of smartphone sales globally, it is able to maintain higher prices for the iPhone compared to Android handsets. According to Neil Mawston, executive director at market researcher Strategy Analytics, there are over 1000 smartphone manufacturers. Some, like Xiaomi, are willing to sell their Android powered handsets with little to no profits, making money on apps, accessories, or through the purchase of other additional items.

The average price of an iPhone sold last year was $624 globally, compared with $185 for the average Android phone. For the fiscal quarter that ended March 28th, Apple's average selling price for an iPhone rose $60 to $659, with sales up 43% year-over-year.

source: WSJ