Microsoft to layoff up to 7800 employees working on smartphones; $7.6 billion write off announced
47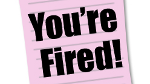 Over the last week or so, we've chronicled the signs suggesting that
Microsoft could be ready to embrace Android
and make a hasty retreat from its own mobile OS. Rumors that
top brass in Redmond were considering writing off billions of dollars in goodwill
was one such sign. Removing the value of these intangible assets would make the phone hardware division easier to sell or spin off.
This morning, rumors intensified following the news that Microsoft was laying off up to 7800 employees, most of them toiling in its smartphone hardware business. As a result of the job cuts, the company indeed announced that it was taking a $7.6 billion write off. The one time charge means that Microsoft will take a hit against its earnings for one quarter, although most investors tend to welcome such news as a sign that a company is removing fat from its businesses.
The only thing that would seem to be preventing Microsoft from making any kind of change in its smartphone division is the impending launch of Windows 10 Mobile. The revised mobile OS is due in September and is expected to add many features to the software that Android and iOS users already enjoy.
This is the second mass layoff under the reign of Microsoft CEO Satya Nadella. The first whack at the payroll was done last year in response to the purchase of Nokia Devices and Services with 18,000 workers given their pink slip. That layoff was precipitated by the acquisition. This one has a much different feel to it.
source:
CNN