The LG V50 ThinQ 5G is a surprise hit, at least in one key market for the company
2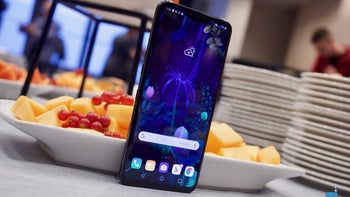 Like many other mobile device makers, from
Samsung
to
Xiaomi
,
Sony
, and even
HTC
, LG is putting its faith into 5G cellular technology to start a new industrial revolution and turn things around for the
stagnating smartphone market
.
After years of trying (and
miserably failing
) to turn a mobile business profit, LG expects its first 5G-enabled handset to "create momentum" for financial rehabilitation, but although it's still too early to predict the overall results this division will achieve in the current and next few quarters, the
V50 ThinQ
has sure
gotten off to a promising start
.
We're talking 100,000 units purchased by "eager South Korean early adopters" within just one week of the phone's domestic commercial debut, which is apparently four times as many sales as LG scored during the same 7-day period following last fall's
V40 ThinQ
release. Of course, that's a testament to both the popularity of the V50 ThinQ 5G and the lack of success for its 4G-limited predecessor.
Unfortunately, we don't have any early V50 sales numbers for other markets, even though the impressive 6.4-inch high-end device has also seen daylight in the US, UK, and Australia. Stateside, the figures may not be very high just yet, given the phone's
initial Sprint exclusivity
and modest availability of both Sprint and
Verizon's 5G networks
right now.
But it's interesting to point out Samsung has yet to boast about the Galaxy S10 5G in a similarly specific manner. While we don't think LG has managed to sell more 5G-capable phones than its arch-rival, there's a decent chance the massive gap between the two companies could begin to narrow. After all, the V50 ThinQ is
significantly cheaper
, having other stuff going for it in addition to access to the world's first 5G mobile networks.
LG says the "smooth rear glass design" and performance enhancements have added to its appeal factor, contributing to the aforementioned flying start at the domestic box-office. Going forward, LG expects to "cement" its 5G leadership status thanks in part to an extensive related patent portfolio.