While the US is walking, China is sprinting towards 5G connectivity
6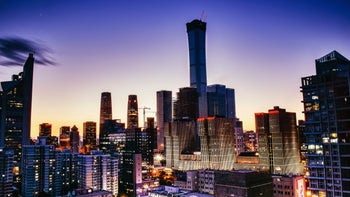 5G will be mentioned more and more often in the upcoming months and years. The United States is not the only country where the new technology is
being implemented
, but one might assume it's ahead of the game in that regard. A report published by the consulting firm Deloitte shows that's not exactly the case. The report compares 5G efforts in China and the US, and the results are quite positive for China.
The difference between sites that can support 5G is ten-fold in favor of China. Carriers and hardware manufacturers in the country have been adding 5G towers at a staggering rate. In 2017, it took them only 3 months to add more 5G sites than the amount added in the States in the past three years.
Of course, this can't happen without big spending, and spending there has been. Since 2015, China has spent $24 billion more than the US, which resulted in 350,000 new 5G capable towers, compared to only about 30,000 on American soil.
A major reason for the big difference is the reduced cost of 5G equipment. The Chinese company Huawei is not only one of the
biggest players in the smartphone market
, but also has a significant part of the 5G equipment market. Thanks to Huawei and other local manufacturers the cost of installing 5G towers in China is around 35% lower than it is in the States.
And let's not forget that Chinese carriers have the full support of the government in the push for 5G, even having some regulations changed to make the process faster. Meanwhile, in the US, the Federal Communications Commission just recently released the rules for high-band spectrum allocation.
According to the report, there's still time for the States to catch up, but it will require cooperation between authorities and carriers and quick and decisive measures to be implemented.
5G is important not only because it will make your videos load faster, but it will also allow the existence of businesses that weren't possible before. Countries that implement 5G on a large scale are expected to see a significant economic boost as a result.
source:
Reuters