2013 a year to forget for BlackBerry
19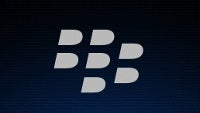 This has not been a great year for BlackBerry no matter how you look at it. 2013 started so full of promise. On January 30th,
the first BlackBerry 10 handset was introduced
, the all-touch
BlackBerry Z10
. Despite word from then-CEO Thorsten Heins that
sales of the device were above expectations in March
, the company had to
write off nearly $1 billion of the device
in its fiscal second quarter, and wrote off another $2.7 billion of BlackBerry 10 models in the following quarter.
Other new BlackBerry 10 handsets followed. There was a lot of hope placed on the launch of the QWERTY-equipped
BlackBerry Q10
.
Even Heins was hopeful
that the physical QWERTY would attract long time BlackBerry users. But
the Q10 also failed
. The last device launched during the Thorsten Heins era was a device that
he had said back in March that he was excited about
, the
BlackBerry Z30
. But the first 5 inch 'Berry, with a 2880mAh battery, couldn't help.
By September, the writing was on the wall. The company said that
it wanted to be sold by November
and 19 days later, BlackBerry's largest stockholder agreed to buy the company for $9 a share and take it private. Despite talk that
other big names were circling the company
, like Cisco, Google, Microsoft and others, no other deal surfaced. Then, during the first few days of November,
Fairfax Financial pulled out of the privatization deal
, replacing it with a $1 billion funding package.
Thorsten Heins left with a $22 million golden parachute
, and
John Chen was named as CEO
.
Following
the announcement of a massive $4.4 billion fiscal third quarter loss
(after a one-time charge), Chen announced a five year deal with Foxconn under which the contract manufacturer will design, build, and warehouse low and mid-range models for emerging markets. BlackBerry itself will still build high-end models with two such handsets in the works.
An article in the New York Times on Tuesday mentioned how uncool it is to own a BlackBerry these days. But some are still forced to for security reasons to use a 'Berry (we're
looking at you, Mr. President
) and some still report how they can't type a paragraph on the iPhone, but can type 10 pages using the physical QWERTY on the BlackBerry.
With that in mind, perhaps we can give Mr. Chen a thought, a New Year's resolution if you will, for the company he now is in charge of. Considering that of the 4.3 million BlackBerry models that were shipped in fiscal Q3, 3.2 million were running BlackBerry 7 OS, maybe it is time to give up the thought of chasing iOS, Android and even Windows Phone. Take one of your older models, like the still fabulous
BlackBerry Bold 9900
/
9930
, keep the older OS on it and sell it everywhere as a phone, business tool and email device. Based on those who still use a BlackBerry these days, that is all that they want out of their device. Take Robin Zachary, a stylist, who says that she is missing out because of the lack of popular apps for the platform. "
The party's going on on Instagram, and I feel left out
," she says. But there's nary a chance that she will give up her BlackBerry. Why? "
I can type faster than a speeding bullet on that keyboard
." Mr.Chen, focus on BlackBerry users like Ms. Zachary and perhaps 2014 will be a better year for your company.
"(Owning a BlackBerry is) not cool or even retro-cool. I just can't write a whole paragraph on an iPhone but I've written 10-page briefs on my BlackBerry."
-Roberta Kaplan, partner, Paul, Weiss, Rifkind, Wharton & Garrison
source:
NYTimes