LG, Samsung, Google, Intel, Cisco, SAP and others interested in bidding for BlackBerry?
23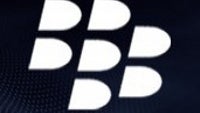 BlackBerry's board, as you probably know, has agreed to sell the company to its biggest stockholder.
While Fairfax Financial agreed to pay $4.7 billion or $9 a share for the troubled smartphone manufacturer
, under the terms of the deal Fairfax was supposed to deliver a merger agreement to BlackBerry by Friday. Failure to do so would reduce the time that Fairfax would be allowed to conduct its due-diligence which originally was supposed to end on November 4th. At this point, we are not sure if this condition was met by the bidder.
We've
already heard that another financial firm, Cerberus Capital Management was interested in the company
. But a Wall Street analyst, Pierre Ferragu at Bernstein Research, predicts that
BlackBerry will burn through most of its cash by February 2015
, making an acquisition by a financial firm more difficult. The deal with Fairfax has generated plenty of skepticism because of a lack of financing. If BlackBerry pulls out, it will owe Fairfax a $150 million break-up fee.
On Saturday morning, a new group of potential bidders was mentioned in a published report. All of the names are non-financial tech companies which means that they are less interested in cash in the bank and more interested in patents, the companies enterprise business including BES, and to a lesser degree, the current BlackBerry 10 lineup. With nearly $1 billion of
BlackBerry Z10
units written off by the Canadian based manufacturer, there could be some other assets with a declining value. The value of BlackBerry's patent portfolio and licenses will probably be cut in half over the next 18 months, BlackBerry itself says in an official filing.
Before we list some of the new names supposedly interested in BlackBerry, let's try to put a value on the company. According to analysts, BES could be worth $3 to $4.5 billion. The Intellectual Property portfolio is probably worth $2 to $3 billion and the company now has $3.1 billion in the bank with no debt. This adds up to as high as $10.6 billion. But we shouldn't count on the cash and the patents could be down to a value of $1.5 billion at best within a year and a half. That would bring the value of the company down to $5.5 billion, not much wriggle room from the current bid by Fairfax Financial. And problems continue to pop up. Just Friday, Canada's largest carrier
Rogers, right in BlackBerry country, announced that it will not carry the upcoming high-end BlackBerry Z30 handset
.
The tech names said to be looking at BlackBerry include Google (which probably covets BES), Intel, Cisco, SAP, and the Korean giants LG and Samsung. All but Samsung refused to comment. Samsung could not respond immediately.
BlackBerry has a special five member committee of board members looking after the sale of the company. The committee consists of Timothy Dattels, Chairman Barbara Stymiest, Chief Executive Thorsten Heins, Richard Lynch and Bert Nordberg. In a situation like this, BlackBerry and its board have separate advisers because you never know when there might be a conflict. Advising BlackBerry are a pair of Wall Street takeover veterans, JP Morgan Chase & Co and RBC Capital Markets. The board is being advised by a trio of well worn Wall Street players. Perella Weinberg Partners is supposedly handling strategy for BlackBerry's board while legal advice is coming from high paid law firms Skadden, Arps, Slate, Meagher & Flom LLP and Torys LLP.
source:
Reuters