Apple AirPods Pro 2 release date, price, features and news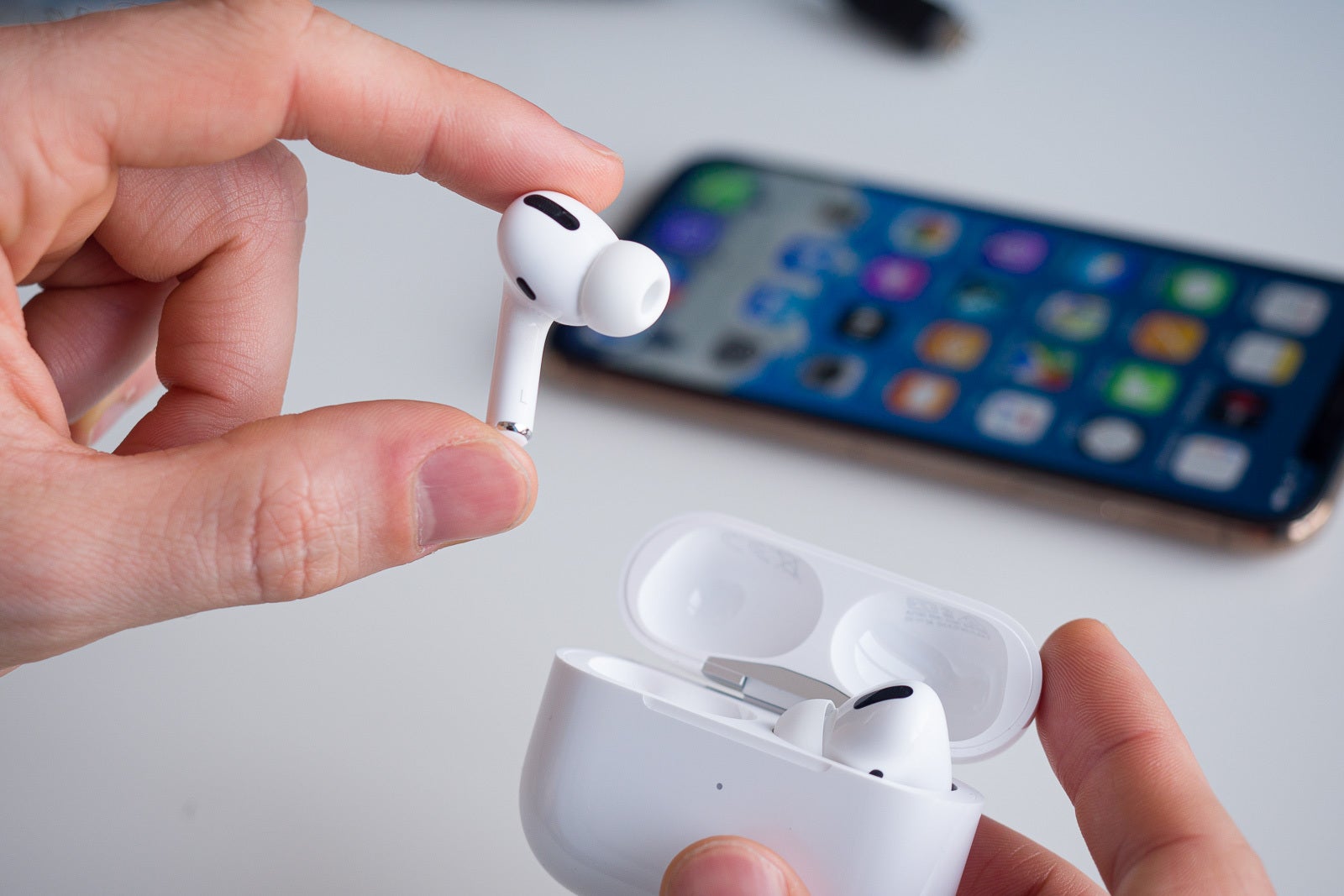 Apple AirPods Pro from 2019
This article will be regularly updated when new leaks and rumors surface.
We have been waiting for an AirPods Pro successor since last year when a report from
DigiTimes
stated we were going to see the AirPods Pro 2 and the AirPods Lite before the end of 2020. Well, that didn't happen; however,
Apple
still gave its AirPods fans a pair of fresh headphones with the release of the
AirPods Max
, an over-the-ears set that came at quite a premium price.
Now, several reports lead us to believe that Apple is working on releasing the AirPods Pro 2 in 2021, providing its customers with an improved version of the bestselling AirPods Pro. Here's everything we have heard about the AirPods Pro 2 from rumors and leaks so far, so you can have an idea of what to expect when Apple does unveil the AirPods Pro 2.
Apple AirPods Pro 2 release date
H1 2021 (rumored) or Q4 2021 - Q1 2022 (rumored)
Rumors haven't been unanimous for the possible release date of the AirPods Pro 2, and we're seeing contradicting information. As of now, a
Bloomberg report
focuses on an H1 of 2021 possible release time frame, while renown
industry analyst Ming-Chi Kuo
states that a more likely scenario is a later, Q4 2021 release for the AirPods Pro 2.
On top of that, a new
DigiTimes report
(via
MacWorld
) claims that Apple has placed orders for AirPods with Winbond Electronics, and the reports says that Winbond Electronics is among the suppliers for parts for the next generation of AirPods Pro.
For now, these are the two scenarios: either Apple announces and releases the AirPods Pro 2 soon, or we will see them near the end of the year.
Japanese blog MacOtakara
claimed earlier that the AirPods Pro 2-nd generation will possibly launch in April. That has also proven to be incorrect as of now.
Apple AirPods Pro 2 price
The original AirPods Pro launched at $249, while Apple offers the entry-level AirPods for less, aiming to cover the budget-friendly and the premium earbuds' markets.
This time, we expect Apple to go for the same price of around $250 for the second generation of the AirPods Pro, or maybe go a bit higher depending on the upgrades the new AirPods Pro will offer. Generally, the AirPods Pro 2 are expected (and this has been corroborated by some rumors) to cost around $250.

Apple AirPods Pro 2 design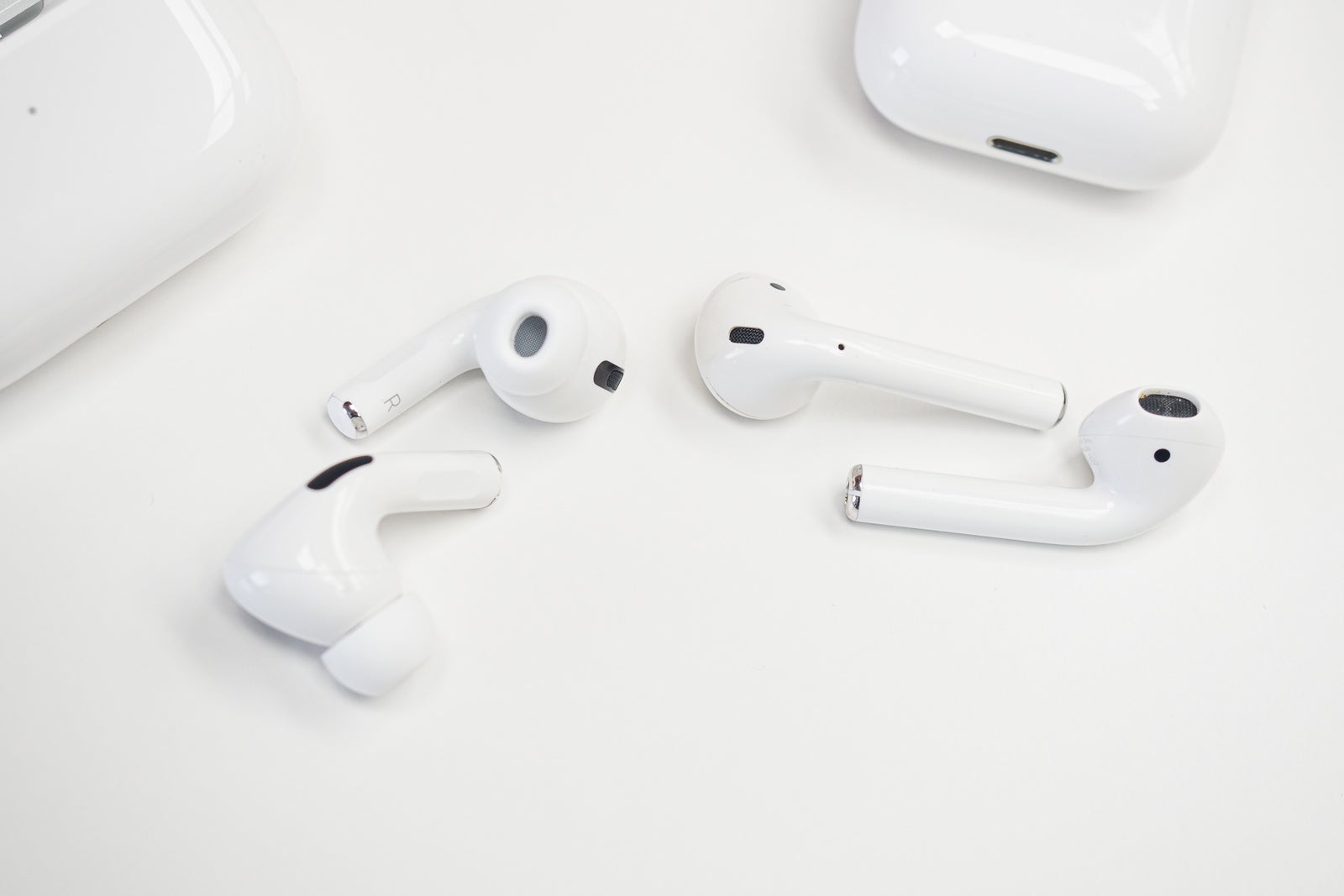 Current Apple AirPods Pro and entry-level AirPods
There have been some rumors that claim the AirPods Pro 2 will come in a more compact design. The design department is one area that we currently have a lot of speculations and rumors, some of them inspired by several Apple patent applications.
First off, we have a
Bloomberg
report stating that this time, Apple will go for something different than usual: a design reminiscent of the Galaxy Buds. Samsung's earbuds sport quite a compact look. Samsung even has a model, the Samsung Galaxy Buds Live, that sports a bean-shaped form. According to Bloomberg, Apple may try to remove
the stem that sticks out of each earbud
with the next iteration of the AirPods Pro. However,
recent rumors
state that Apple may not be able to do that given the fact the stem houses the chip for the earbuds, and noise cancellations.
Other rumors also state Apple may go for a more compact design, but in what way exactly remains to be seen. Patents state that the earpods may come with some form of MagSafe support, but more on that later.
Currently, not a lot of information is available on the charging case for the AirPods Pro 2. It is quite reasonable to expect it will allow for wireless charging like the first-gen AirPods Pro. A
patent spotted by PatentlyApple
showcases a more secure hinge for the closure of the AirPods Pro, which we may see in the second-gen AirPods Pro. However, at this moment, the info is not confirmed, and as you may probably know, patents don't always mean a product will be made or a feature will be implemented.
9to5Mac reports
that the charging case of the AirPods Pro 2 may be slightly smaller, at 46mm tall and 54mm wide, while, for reference, the current AirPods Pro charging case is 45.2mm tall and 60.6mm wide.
It's also curious whether Apple will introduce a smart case for the AirPods Pro, like the one that puts the
AirPods Max in a low-power state
. At the moment, no leaks or rumors about this have surfaced yet.
Apple AirPods Pro 2 features
As
TomsGuide
rightfully reports, most rumors and leaks we hear these days concern the AirPods third-gen or the third iteration of the entry-level AirPods. However, a lot of the rumored features that the AirPods 3 may sport could end up in the AirPods Pro 2 as well, especially considering the Pros are a more premium earbuds variant that shouldn't lack entry-level features.
Improved noise cancellation and advanced Transparency mode on the AirPods Pro 2
Firstly, we have rumors about an improved ANC (Active Noise Cancellation) on the AirPods Pro 2. The exact way it will be improved remains a mystery as of now. The AirPods Pro 2 are expected to feature a more advanced Transparency mode as well, that could reportedly warn you of incoming hazards by lowering or cutting the sound. Although this is a rumor for the entry-level AirPods 3, it is reasonable to expect such a useful feature to be present on the AirPods Pro 2 as well.
The AirPods Pro 2 might also come with third-party app support and possibly bone conduction technology. The latter has only been seen in a
patent application by Apple
and may or may not come to the AirPods Pro 2. Bone conduction technology basically would allow the earbuds to send signals through the bones of your skull, without necessarily transmitting the music via air (for example, when you swim, air transmission is useless, but with bone conduction, you could still listen to music underwater).
Other features that are rumored to make an appearance on the AirPods Pro 2 are compatibility with
AirTags
(Apple's answer to Tile and
Galaxy SmartTag
), automatic switching, Dolby Atmos support.
AirPods Pro 2 in-air gestures, MagSafe support
These two possible AirPods Pro 2 features are expected mostly based on patents filed by Apple. Of course, as with any patent, a filing in itself is no guarantee of a confirmed feature, so take these with a grain of salt.
Additionally, there's a patent which indicates the user may be able to control the
AirPods by in-air gestures
, basically meaning by waving your hand around in one gesture or another to play/pause your music or disable/enable ANC. As this is only a patent at this time, it may or may not see the light of production.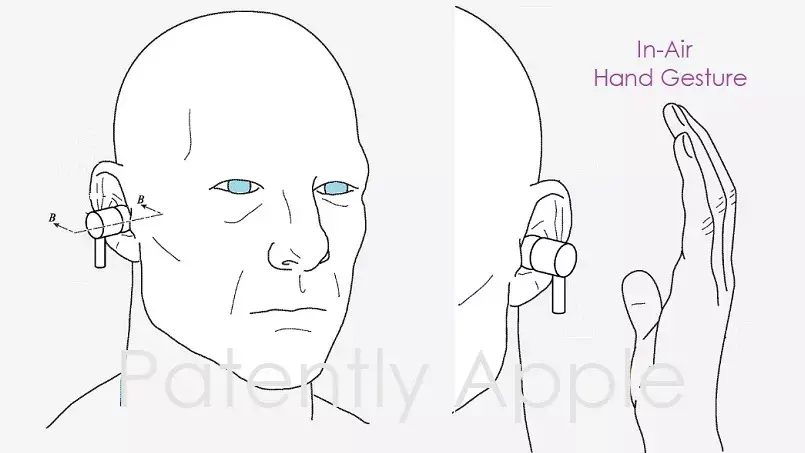 As far as MagSafe is concerned, we won't be surprised if the new AirPods Pro feature some form of MagSafe support. Apple has already submitted
patents about future MagSafe applications
, possibly in AirPods and iPad. The patent indicates a thin folio on the back of the AirPods will be snapped via magnets and can constitute a more portable, on-the-go charging solution.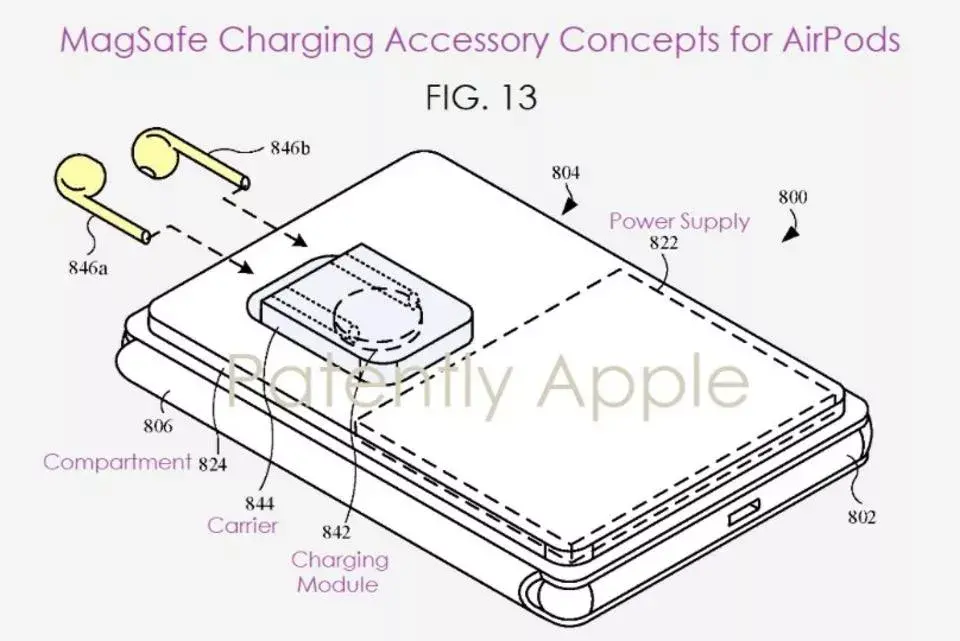 AirPods Pro 2 battery life
The current AirPods Pro battery life is rated at 4.5 hours of playback on one charge, which Samsung's Galaxy Buds Pro beat by half an hour. With the case on, the AirPods Pro can go up to 24 hours.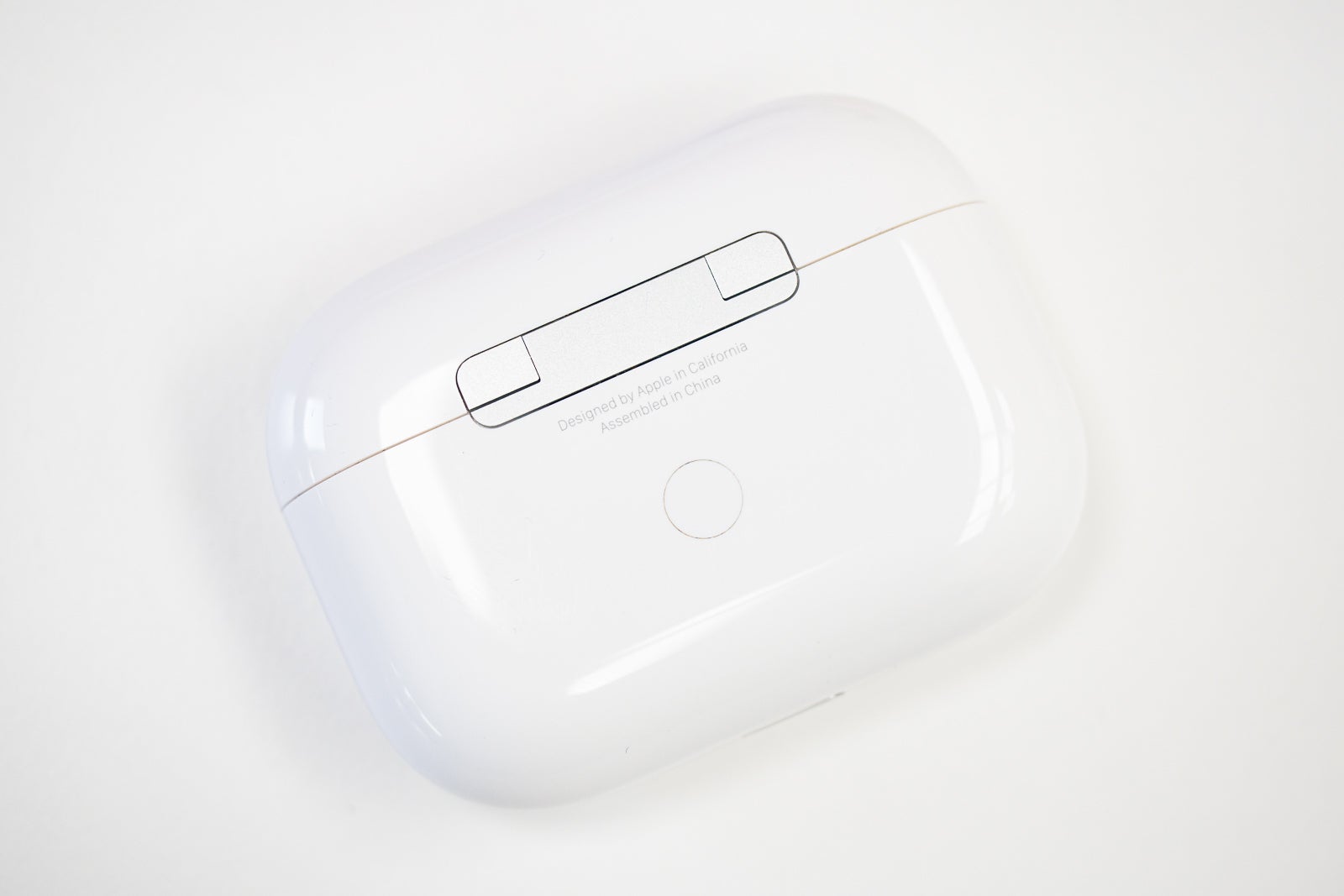 Current AirPods Pro wireless charging case
When new leaks come up, we will make sure to include them here, so feel free to bookmark this page if you're interested in the Apple AirPods Pro 2.
More AirPods and Apple news