Xiaomi 12T Pro Review: affordable flagship with a brand new 200MP camera
8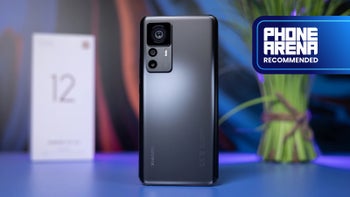 Xiaomi 12T Pro Intro
The Xiaomi 12T Pro came out just in time for the 2022 winter holiday season and it is an impressive piece of kit with the latest powerful Snapdragon 8+ Gen 1 processor and a brand new 200 megapixel camera. Not only that, the base model of this phone comes with 256GB of storage, double what you get on most other devices.
And in a typical Xiaomi fashion, all of that goodness comes at a price that undercuts the competition big time!
The 12T Pro starting price is around £700 in the UK and 800 euro in continental Europe, which is around 15% cheaper than the already affordable Pixel 7 Pro, and is literally around half the price of an iPhone 14 Pro Max. The 12T Pro is actually cheaper than last year's base model iPhone 13, which is quite the achievement, especially considering the growing prices recently.
However, there are some pitfalls you should know about, so read on as we dive deeper in our Xiaomi 12T Pro review.
What's new about the Xiaomi 12T Pro
Snapdragon 8+ Gen 1 chip is fast and efficient
Great for gamers, almost no throttling
8GB of RAM, 256GB of storage
New 200MP main camera impresses with clean detail
Fast 120W charger in the box, goes 0 to 100% in around 20 minutes
Large, 5000mAh battery
Xiaomi 12T Pro Unboxing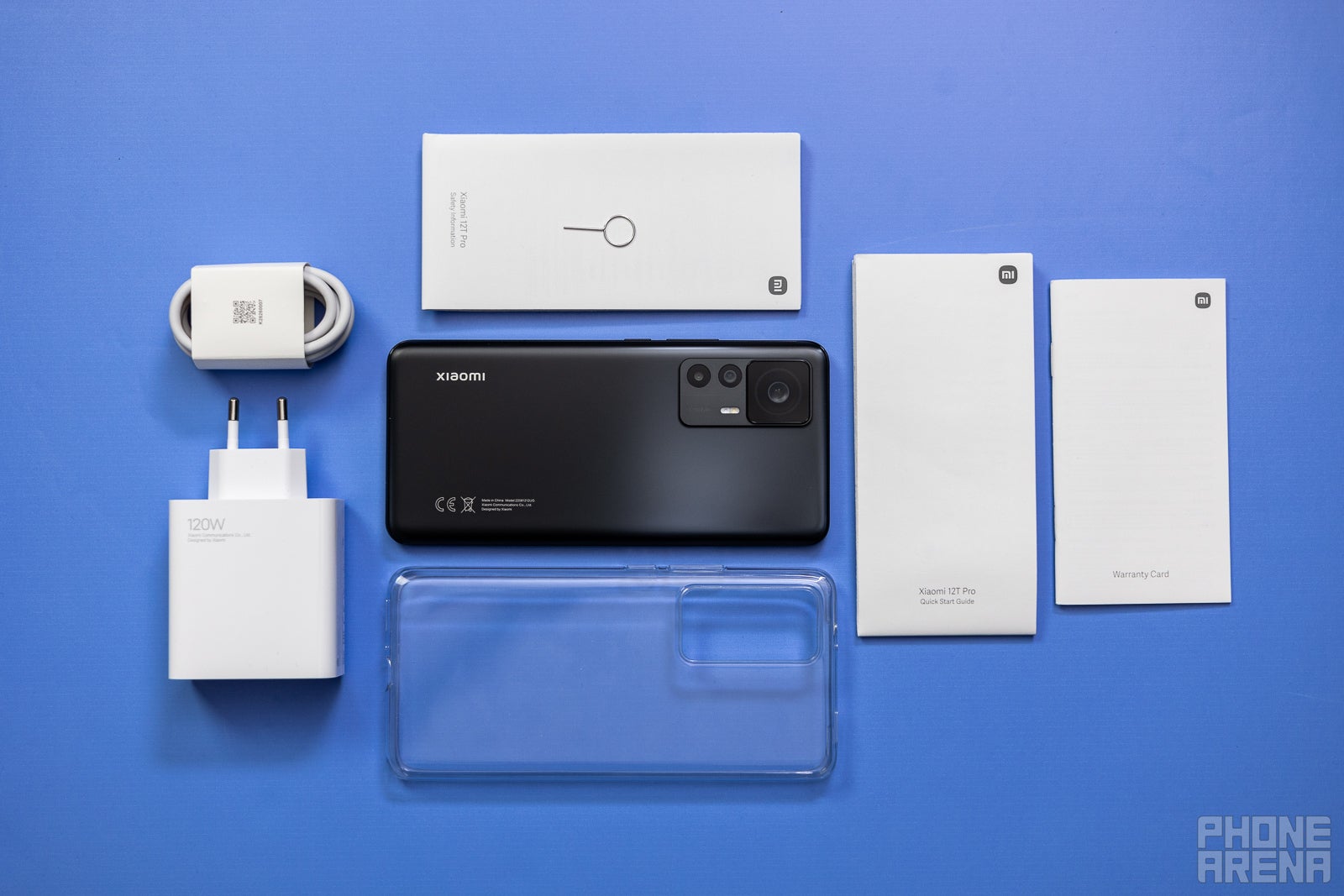 The Xiaomi 12T Pro comes with a well-equipped box where you can find the following:
Phone itself
120W fast charger with USB-A output
USB-A to USB-C cable
See-through silicone case
SIM tool
User manuals
Xiaomi generally includes a charger in the box, a luxury that you don't find on many other phones of the same caliber, but it's also not just a regular charger, but an impressively speedy 120W fast charger.
The presence of a simple silicone case in the box is also welcome, so you know that you can have your phone well-protected from the moment you unbox it.
Xiaomi 12T Pro Specs
Flagship grade specs at a much lower price
Here is a quick overview of the Xiaomi 12T Pro specs:
Specs
Xiaomi 12T Pro
Size and Weight
163.1 x 75.9 x 8.6mm, 205g
Display
6.7" OLED, 1220 x 2712 pixels, 20:9 ratio
120Hz ProMotion (no LTPO)
900 nits max brightness
Processor
Snapdragon 8+ Gen 1
RAM and Storage
8GB LPDDR5 RAM + 128GB UFS 3.1 storage
8GB + 256GB — base model in UK and Europe
12GB + 256GB
Software
MIUI 13 based on Android 12
Cameras
200MP main camera, Samsung HP1 sensor, 1/1.22" type, f/1.7
8MP ultra-wide, f/2.2
2MP macro
20MP front cam with 1080p video
Battery Size
5,000 mAh
Charging Speeds
120W wired
no wireless charging
Price
starting from £700 / 800 euro
Don't forget that we have a separate
Xiaomi 12T Pro specs
page, where you can find a lot more detail.
Xiaomi 12T Pro Design & Colors
Solid construction, IP53 rating, Gorilla Glass 5 and a plastic mid-frame
The 12T Pro features a very safe slab design that may look downright boring. It's certainly not very inspiring, nothing really stands out, the colors are also very classic: black, blue and silver.
The construction, however, is solid, no moving pieces, no hollow spaces.
One compromise Xiaomi has made is the use of plastic for the mid-frame and the older and cheaper Gorilla Glass 5 rather than the newer generation Victus, which is more resistant to drops and scratches. But for most people who would use this phone in a case that's not much of a problem, and our anecdotal experience is that we couldn't even spot the plastic frame until we read about it in the specs page. What we are trying to say is that despite these small compromises, this feels like a well put together device.
The back is frosted glass, which is very resistant to fingerprint smudges.
It's also on the big side, admittedly, and that is by design. However, it does not feel too big, weighing 205 grams, considerably less than the 229 gram weight of the S22 Ultra and the 240 gram weight of the iPhone 14 Pro Max. And we appreciate the rounded sides which make this phone easier to grip with one hand.
Xiaomi 12T Pro Display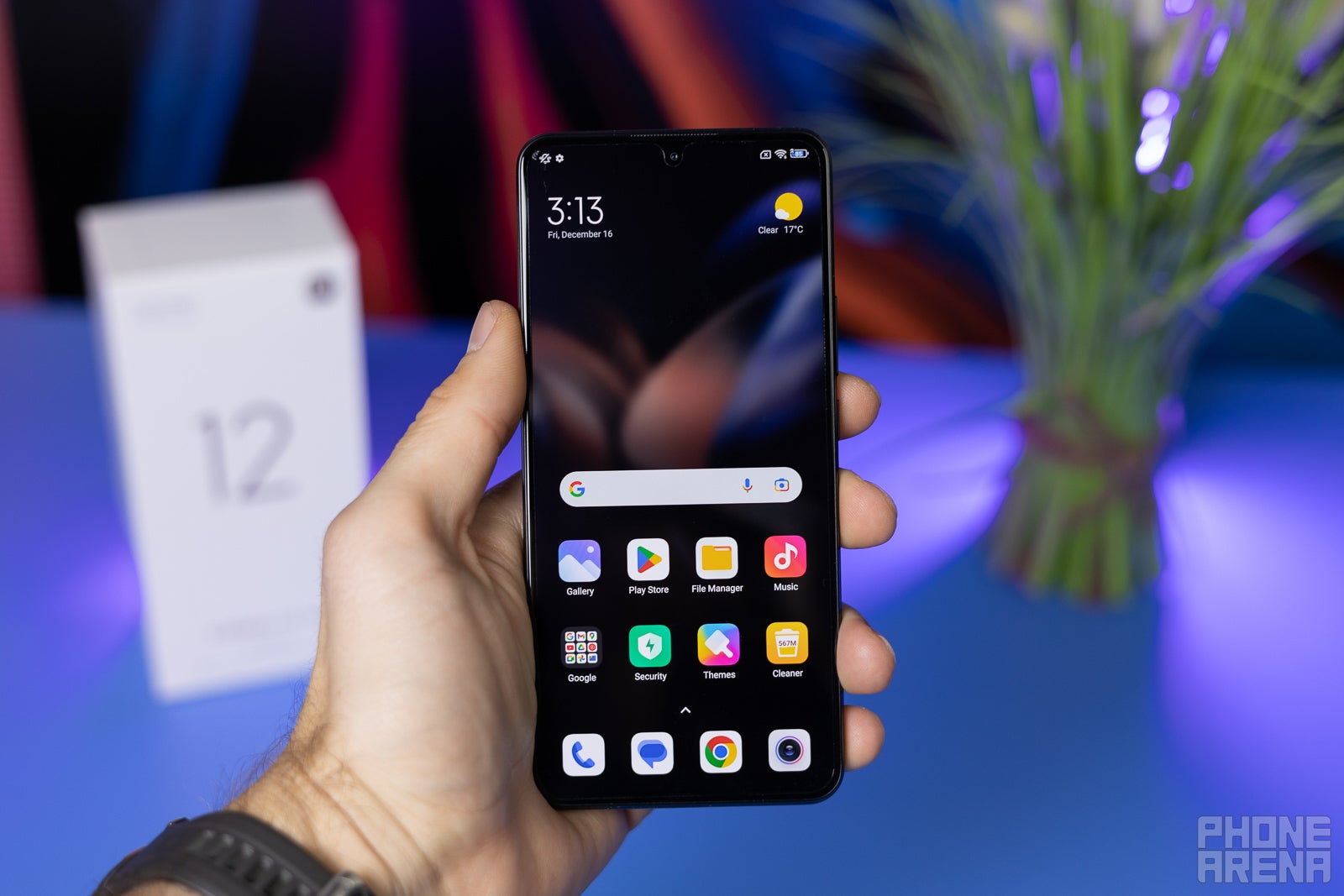 You get a spacious and flat 6.7-inch OLED screen on the Xiaomi 12T Pro.
It's a good looking display, but it doesn't use the latest and most advanced Samsung E6 OLED panel that we see on newer phones.
There is a discrete punch-hole front camera and tiny bezels around the screen, so that you have a very immersive, edge-to-edge screen experience. You can find our display measurements right below:
Display Measurements:
In terms of biometrics, you have an optical in-screen fingerprint scanner that does an excellent job, it's speedy and responsive, and we rarely got missed readings. You also have image-based 2D face unlock, not quite as secure, but great to have as an alternative method to unlock your phone.
Xiaomi 12T Pro Camera
200-megapixel camera magic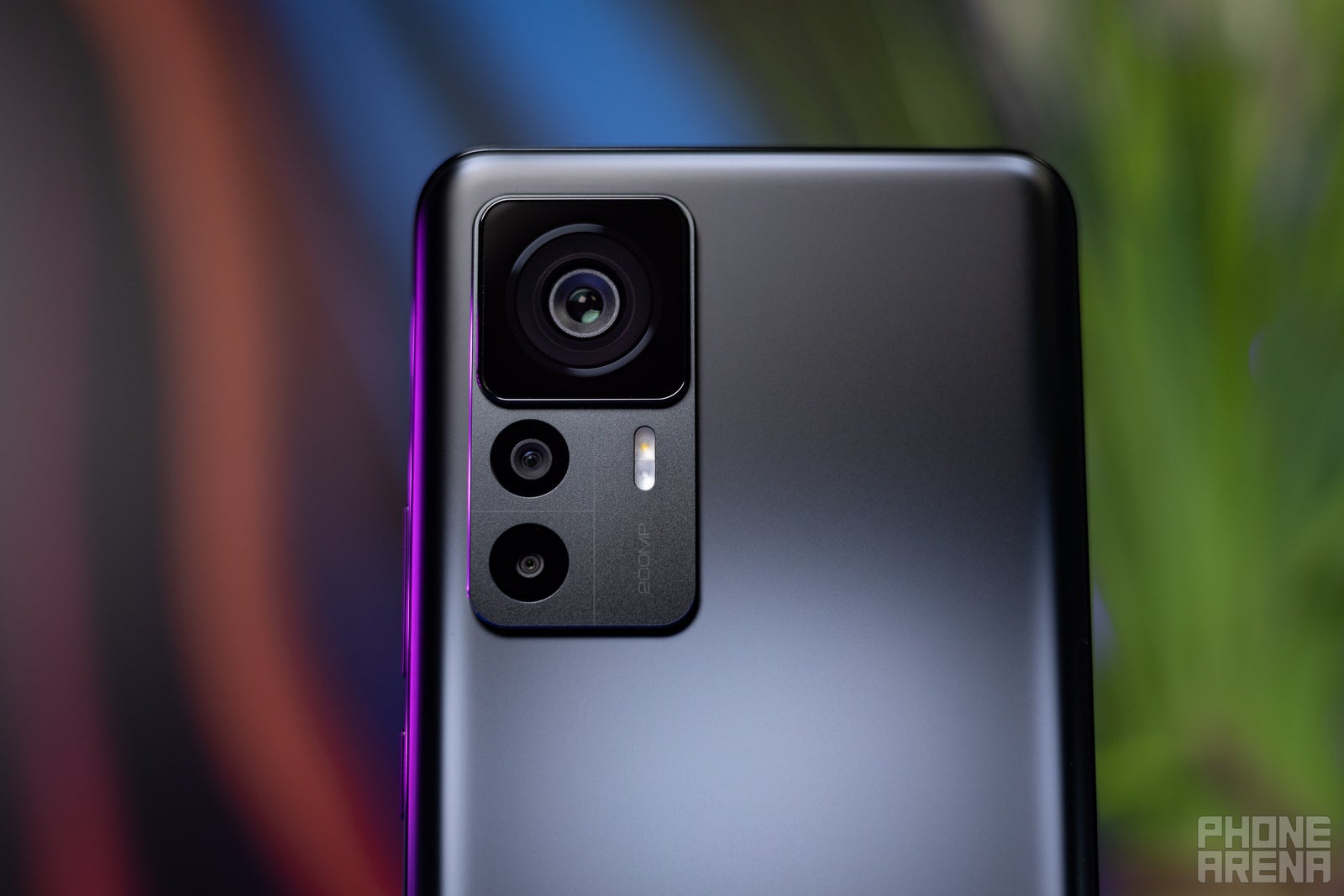 The Xiaomi 12T Pro has a really strange approach to the cameras. On one hand, it has an impressive brand new 200MP camera, but then on the other hand, it has an unremarkable ultra-wide camera and lacks a telephoto shooter.
All of this definitely places it below your average
"camera phone"
in terms of capabilities, but if you just want a great main camera and don't care much about the rest, you are getting that.
Take a look at a few samples below, where we compare the Xiaomi 12T Pro main shooter against the Galaxy S22 Ultra, and while it is not quite on par, it can definitely hold its ground.
Comparing 4K video quality, you can immediately notice how in low light, the Xiaomi captures cleaner footage with far less noise than the Galaxy and it seems to be able to capture more light as well. However, it is not as stable as the Galaxy, and that can be very annoying, so we would rank it a small step behind the Samsung in terms of video recording.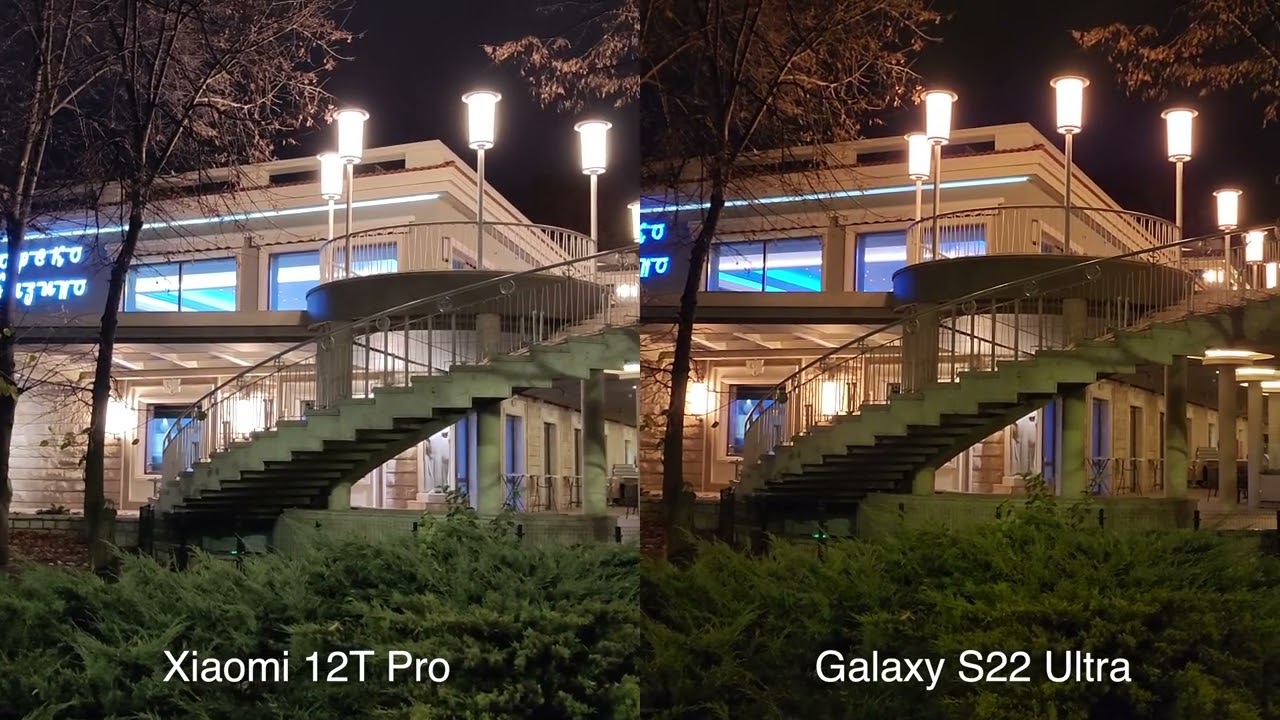 Xiaomi 12T Pro Performance & Benchmarks
Plenty of power on a budget
Equipped with the Snapdragon 8+ Gen 1 chip, this phone packs more power than most
2022 Android flagships
and if you are after performance, this is a great choice.
You also get 8GB of LPDDR5 RAM and 128 gigs of UFS 3.1 storage in the base version, which is no less than we expect. For just a small premium on top of that, you can also get a version with up to 12GB of RAM and 256GB storage, but there is no 512GB version, in case you were wondering.
Performance Benchmarks:
Benchmarks clearly show the power of the 8+ Gen 1 chip. Qualcomm has optimized this processor better than the original 8 Gen 1 version and it can stay cooler longer.
Notice how after 20 minutes of the extremely intensive 3D Mark gaming test, the Xiaomi loses merely 2% of its performance due to throttling. This might just be the most impressive thermal performance on a 2022 phone. In the beginning of the test, it has a 24% advantage over the Galaxy S22 Ultra in graphics performance, but at the end of the test that grows to a massive 64% advantage in favor of the 12T Pro! Beastly performance, no less.
Xiaomi 12T Pro Connectivity
The Xiaomi 12T Pro is available internationally, but Xiaomi does not sell its phones in the United States, so if you plan on importing this phone you should check 5G band compatibility. One thing is certain, you won't get 5G mmWave support here.
Users in the UK and Europe, however, should get all the 5G bands they need, which is good news.
Xiaomi 12T Pro: MIUI Android software
The 12T Pro ships with MIUI 13, which is based on Android 12.
Xiaomi will debut MIUI 14 based on Android 13 in December, so the Mi 12T Pro will get an update sooner rather than later, but this means that one of the major upgrades will be used early in its life cycle, so the actual software support on this phone will not be too long.
In its current state, MIUI 13 is a weird mix of original ideas and iOS inspired design. The control center in particular is a shameless rip-off.
But the phone runs smoothly and gesture navigation in particular flows far smoother than a Samsung Galaxy. One thing that we think needs to improve is scaling for some elements. The default home screen widgets has tiny text which looks weird on such a large display, and similarly the camera app shooting modes are weirdly tiny.
Xiaomi 12T Pro Battery
5,000mAh battery keeps the lights on for a long time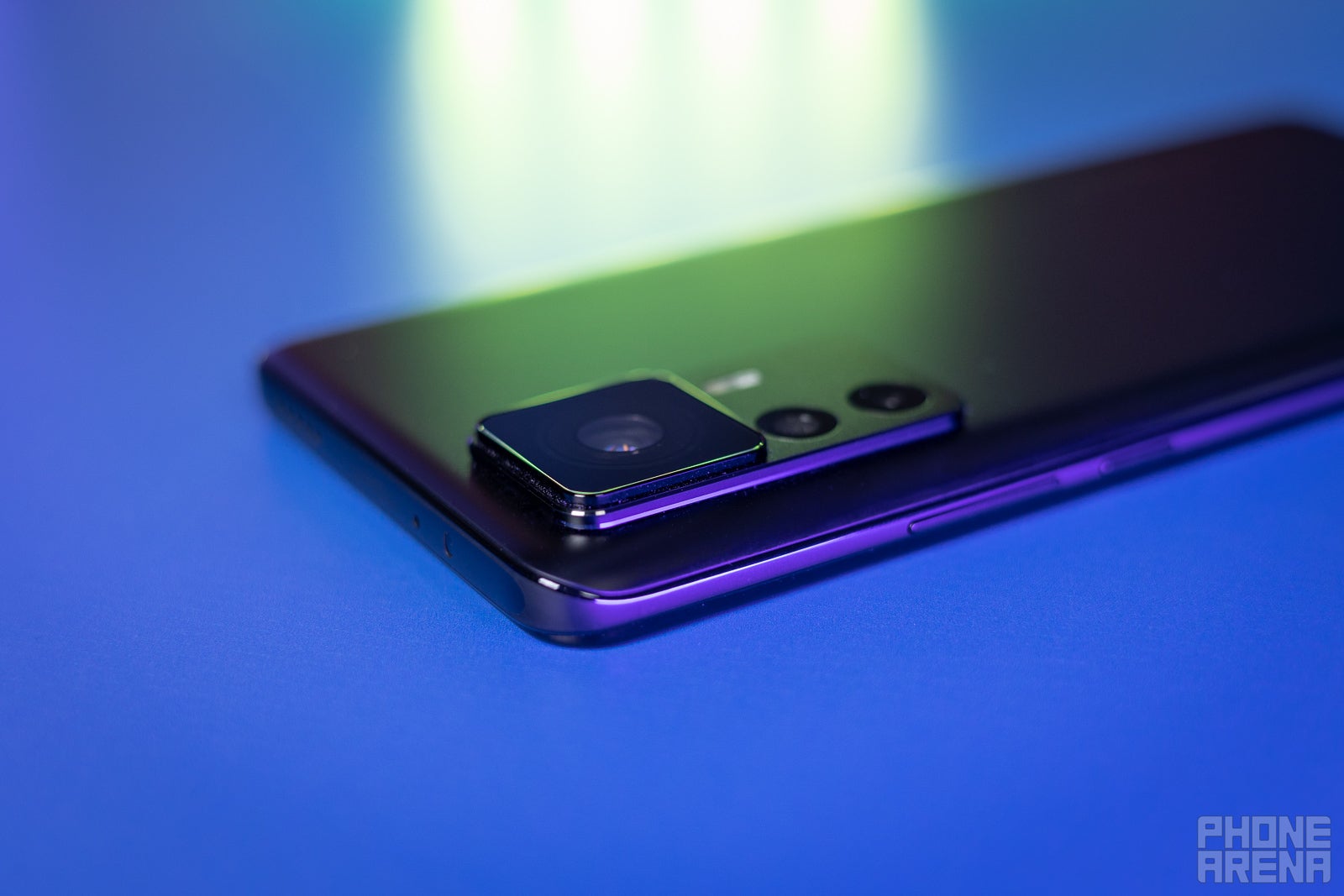 The Xiaomi 12T Pro features a 5,000mAh battery, the standard size for large Android phones in 2022.
With the better thermal performance of the
Snapdragon 8+ Gen 1 chip
and the typical MIUI optimizations that kill backround app activity, this phone gets really solid real-world battery numbers.
On our independent YouTube video streaming test, the 12T Pro scores nearly 9 hours, beating the Galaxy S22 Ultra. On our web browsing test, it scores a respectable 14 hours and 20 minutes, another score that places it in the top ranks of battery life.
However, this is not quite a 2-day phone like the iPhone 14 Pro Max, and the benchmark results confirm that, so keep that in mind.
PhoneArena Battery Test Results:
Xiaomi 12T Pro Charging Speeds
The included in the box 120W fast charger is a god-send for those who hate overnight charging as it can fully top up the phone in around 20 minutes, and if you don't insist on hitting the full 100% mark, you can go to the upper 80%s in less than 15 minutes.
The 12T Pro does not support wireless charging, but we don't really think that's a big problem considering the zippy wired charge.
Xiaomi 12T Pro Competitors
The Xiaomi 12T Pro is currently sold at a price of just around 640 euro, which makes it way cheaper than even an
iPhone 12
, and it's only slightly more expensive than an
iPhone 11
.
At this price, the phone is an absolute steal.
An even cheaper alternative is the
Samsung Galaxy S21 FE
, which has a telephoto camera, but that phone is nowhere nearly as fast, and it has below average battery life.
Xiaomi has a reputation of making great value-for-money devices and this is definitely one of those.
Xiaomi 12T Pro Summary and final verdict
At the end of the day, the Xiaomi 12T Pro fits perfectly in the
"affordable flagship" category
of phones that typically have a flagship chip, but make some other compromises, usually in the camera department.
This describes the phone well: the performance is on flagship level and especially for gaming this phone is remarkable as it stays cool even after longer gaming sessions. The lack of a telephoto camera and the sub-par ultra-wide shooter, however, steal a bit from the otherwise solid main camera, so we wouldn't call this a "camera phone". The other downside is MIUI, which aggressively kills apps in the background, which means some notifications may not arrive on time, which can be a huge pain in some cases.
For all else, this phone is an easy recommendation and a great way to save some money and still get a fast and long-lasting device.
Recommended Stories