myCharge Razor Plus Review
3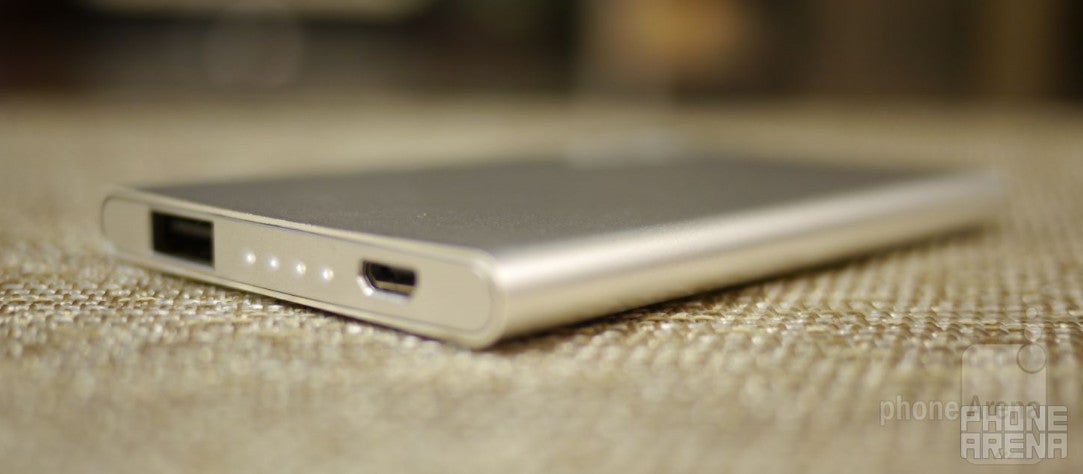 When it comes to portable battery charging packs, one name stands out more than others – myCharge. The company is consistently delivering products that cover the spectrum, from compact ones for easy traveling, to beefy ones meant to provide much-needed juice to several devices simultaneously. In their quest for streamlining the size of its products, it seems as though they've managed to achieve that with the myCharge Razor Plus, which so happens to be stuffed with a 3000 mAh battery.
Premium is what myCharge sought out with the design of the Razor Plus, evident by the anodized aluminum chassis it's sporting. Shimmering and catching our attention, it can easily be mistaken for some kind of premium made smartphone. As its name implies, the profile of the battery pack is razor thin – rivaling the thinness of today's modern marvels in the smartphone realm. A refreshing change no doubt, this isn't your traditional looking battery pack.
Sporting a mostly clean finish, there's only one section on its body that breaks up its uniform looks – the one that houses its microUSB port, full-sized 1.0A output USB port, and its four-light LED battery indicator. Starting with the latter, shaking the unit lights up the corresponding LEDs accordingly to show how much juice is left. Included with the packaging is a microUSB cable, which can be used to either charge the myCharge Razor Plus – or connect it to a device that needs charging. Still, we would've liked to have integrated cables to lessen the load we need to carry along with us.
Juicing up an
HTC One M8
, it's more than capable of bringing it back to the 100% level – though, don't expect another full charge from it. Rather, the remaining power can be used to merely top-up our device. Attached with a $49.99 price, you're mainly paying a hefty price for its premium construction and streamlined looks. For about the same price, there are several other alternatives you can snag that have higher capacity batteries.
Recommended Stories