Moshi IonBank 10K Review
1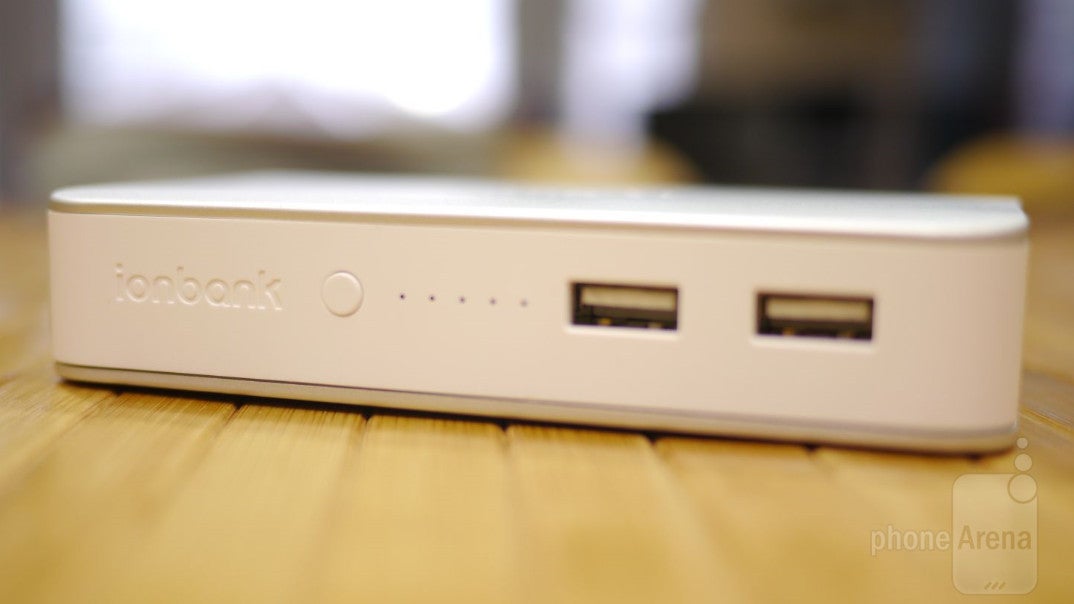 There isn't a whole lot of thought or loved invested into the design of portable battery chargers. Frankly speaking, the majority of them are Spartan at best, as they're merely nothing more than blocky looking plastic things. Well folks, accessory maker Moshi is one of those companies that takes great pride with the designs of its products, and the Moshi IonBank 10K is undoubtedly one of them.
At the core of it all, the Moshi IonBank 10K is a stylish looking portable battery that so happens to feature a massive 10,000 mAh rechargeable battery. First let's talk about its design, which so happens to remind of us of something crafted by Apple. Yes, it's a rectangular looking thing with rounded corners, but it has a tasteful signature minimalist design aesthetic that radiates a sense of modernism. Held in place by a white colored plastic band, its durable aluminum surfaces bring the entire thing to life! When it comes to it, we're digging the modern and clean design of the Moshi IonBank 10K – it's just a cut above the rest!
Unlike other battery packs, this one has an integrated charging cable that hides away under the sliding aluminum door, so there's no need to rely on a separate cable. One side houses its power button, LED lights, and 2 USB ports, which so happens to utilize Moshi's dynamic power sharing technology. Simply, it's capable of intelligently detecting what kind of device is connected to its USB ports – delivering the appropriate charge rate to them. With a combined output of 18W, this one has enough muscle power to simultaneously charge 2 iPads.
In our experience, it's more than endowed to deliver enough juice to provide us an all-day performance with an iPhone 5s. Best of all, it employs higher grade lithium-polymer cells that give it superior reliability and longevity over traditional lithium-ion battery packs. The clean design and 10,000 mAh battery is enough to keep a smile on our face, but the premium price tag of $110 attached to this one might make it a tough sell for some. Well, that's not going to be a problem if having a catchy design is paramount to you.
Recommended Stories