myCharge Amplus Portable Charger Review
4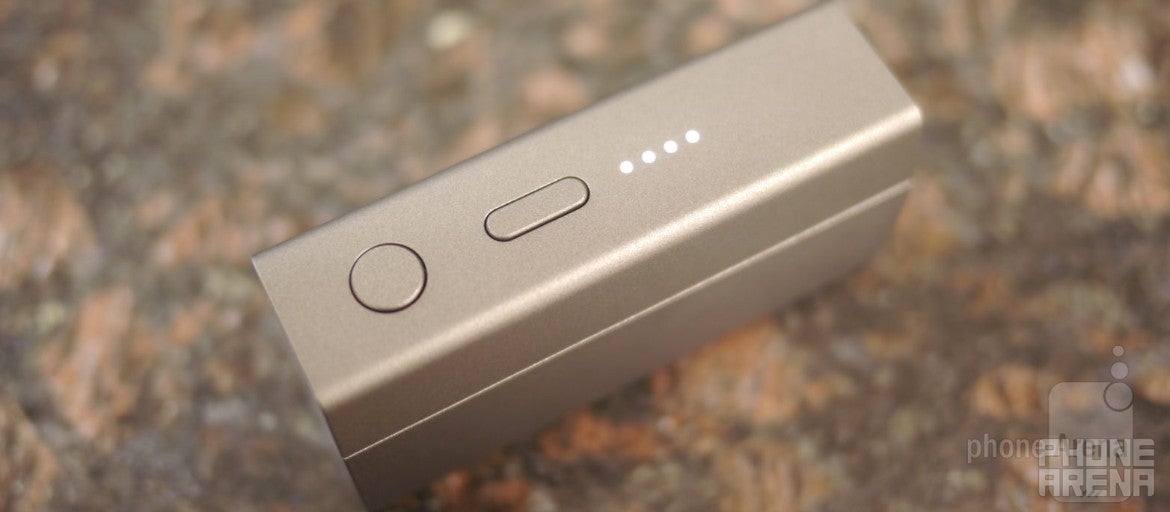 Okay, we know how vital battery charging packs are to the power user. When no outlet is in sight to juice our ever growing collection of gadgets and devices, battery charging packs are the sure fire way to get us going while on the road. In general, most of them are pretty bulky things, and in most cases, they're larger than our smartphones. However, the myCharge Amplus is a miniscule thing that not only provides us with additional juice, but it's also super compact and inconspicuous.
Style isn't a strong point for this portable battery pack, seeing that it's a cookie cutter rectangular shaped thing that bleeds conventionality. Due to its plastic casing, accented by textured rubbery sides, the entire thing barely has any weight to it. Add in the fact that it's also quite compact in comparison to other battery charging packs, it means that it's something that can be easily stowed away in our pockets – taking up very few precious space.
On the underside of the charger, we have its power/charging button, 4 LEDs that indicate its charged status, and another physical button that turns on the unit's LED flashlight. Meanwhile, the left surface is home to its microUSB port and LED flashlight – while on the opposite side, we just have its 1.0A output USB port. Although it's not quite a total bummer, you'll need to use the included microUSB cable to charge the myCharge Amplus, which means that it needs to be on you if you intend to charge it.
Stuffed with a 3000 mAh battery, we're able to easily charge a completely drained HTC One M8 back to 100%. The leftover charge in the unit, of course, is mainly used to top off the device. Indeed, it's a nice addition when you're in a predicament, but the LED flashlight isn't necessarily regarded as a deal breaker to us. Attached with a $39.99 retail cost, the myCharge Amplus is a tad bit pricey considering that similarly priced chargers offer higher capacity batteries – giving us more flexibility in charging several devices.
Additional battery charging packs
Recommended Stories