Galaxy Buds Pro vs Buds Live
3
We may earn a commission if you make a purchase from the links on this page.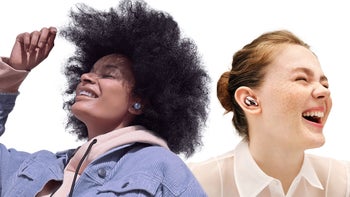 With the release of
Samsung
's newer truly wireless earbuds – the
Galaxy Buds Pro
, it's reasonable to start drawing comparisons between those and Samsung's earlier (and more affordable)
Buds Live
. And how could you not? At first glance, at the very least their cases look exactly the same...
So what else is the same, then? And which Galaxy Buds should you pick up for yourself? Let's find out!
You may also find interesting:
Galaxy Buds Pro vs Buds Live design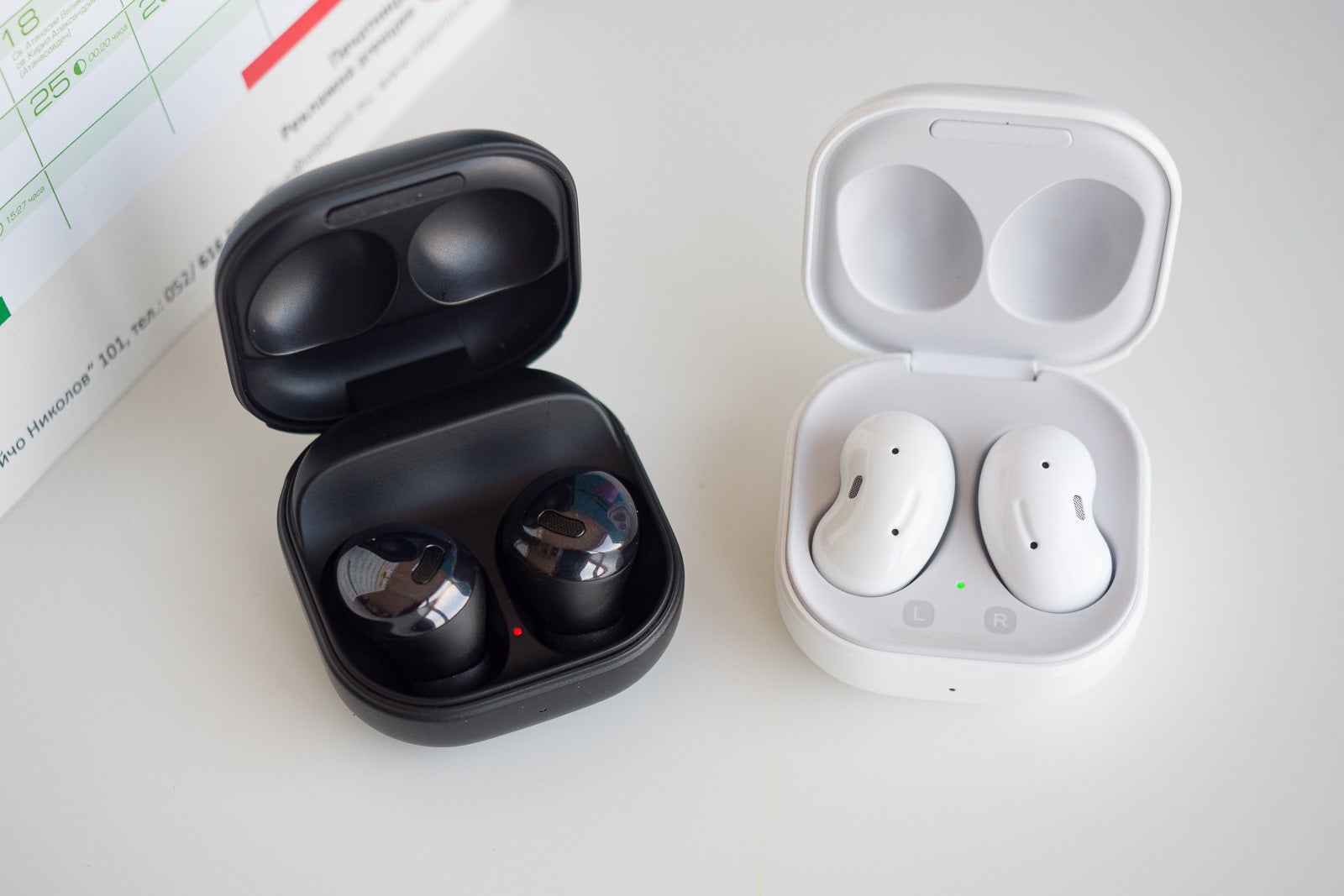 Galaxy Buds Pro (left) and Galaxy Buds Live (right)
While the cases between those two pairs of headphones are virtually identical in shape and size, the actual earbuds inside are quite different in design. The Galaxy Buds Live are sometimes jokingly called "the beans" due to their unique bean shape, which still gives them a distinct, sleek and arguably elegant look.
The Buds Pro earbuds on the other hand sport a more traditional design, with familiar rubber eartips that are, at least in theory, more likely to perfectly fit a greater number of users' ears. And while I personally loved "the beans" as they fit me flawlessly, there's a small possibility that they won't fit perfectly in your ear canal, that you have to take in cosideration. So your safer bet in this regard would be the Buds Pro.
In any case, both the Buds Pro and Buds Live look superb, with smooth curves, glossy plastic on the outside and matte plastic on the inside. Both of their cases open in a similar fashion to a wedding ring case. Both cases also fit just fine even in jeans pockets and charge via a USB Type-C port on the back. The only noteworthy difference between the two cases is that the Buds Live case is glossy plastic on the outside and matte plastic on the inside, while the Buds Pro case is matte plastic all around, which makes it look and feel a bit more premium. The Buds Pro's case lid also opens much easier and feels quite lighter.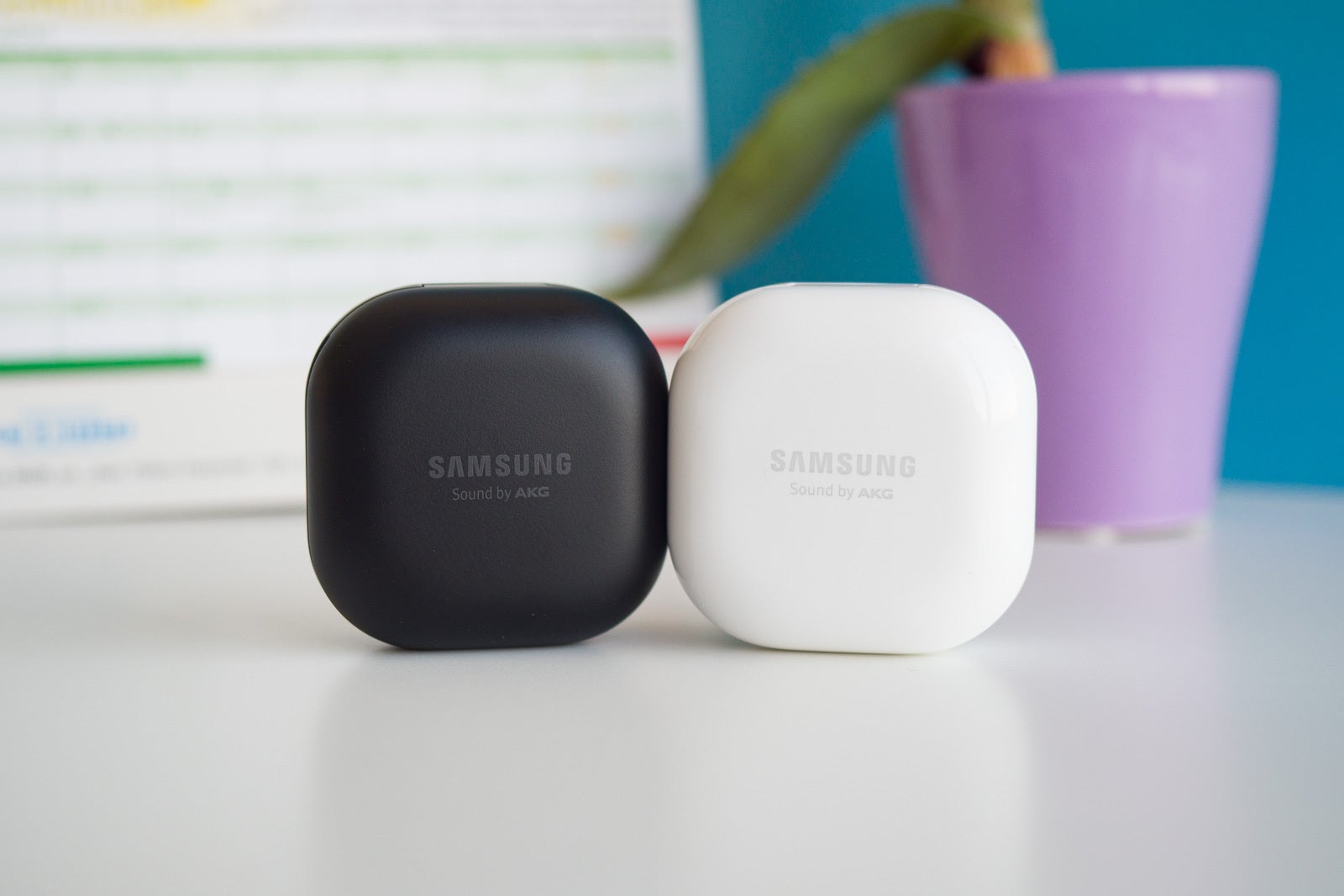 In regards to color options, the new Buds Pro come in violet, black and silver to match the
Galaxy S21+
, while the Buds Live are available in bronze, black and white. Which of the two earbuds look better is up to your personal preferences.
Galaxy Buds Pro vs Buds Live price
The Galaxy Buds Pro came out on January 15th for the price of $199.99. The Buds Live were released in August of 2020 for the price of $169.99. The Buds Live are the obvious better bargain here, though both can often be found at heavy discounts.
Galaxy Buds Pro vs Buds Live sound quality
Both the Galaxy Buds Pro and Buds Live produce a clean, wide sound with solid and punchy bass. Testing them side-by-side didn't reveal any noticeable differences, although the Buds Pro may have a tad fuller sound, if we grasp for straws.
Because of that, sound quality won't be the deciding factor in your choice of which earbuds to get. Both sound pretty great and are perfect for modern electronic dance music, hip-hop, classical genres and podcasts. How the Buds Pro and Buds Live sound can also be customized via the Galaxy Wearable app on Android, which we'll explore below.
Galaxy Buds Pro vs Buds Live active noise cancelling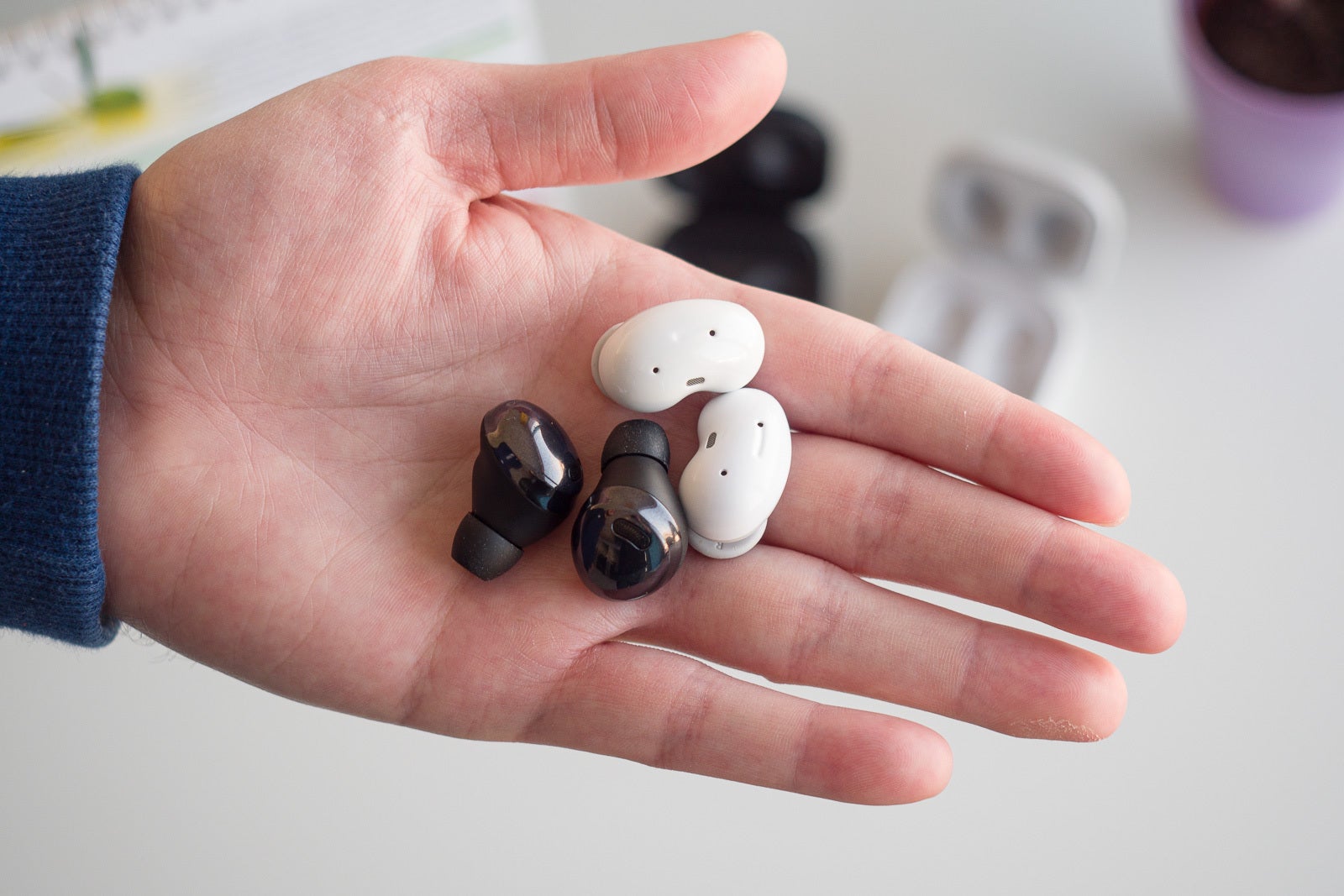 Both the Buds Pro and Buds Live support active noise cancellation (ANC). If the unique shape of the Buds Live doesn't seal your ear canal perfectly, though, the effectiveness of their ANC will suffer. While with the Buds Pro's more traditional design with eartips (three sizes to choose from out the box), you're less likely to face such an issue.
In any case, as we covered in our
Galaxy Buds Pro review
, they have pretty good ANC that should be enough for you when music is playing. But it's not even close to as strong as the ANC on
AirPods Pro
, for example. On the Buds Pro, ANC blocks lower-frequency noise such as the rumbling of a bus engine, but you can hear higher-frequency sounds quite well when no music is playing. Via the Galaxy Wearable app, you can also set your ANC to either "Low" or "High" or switch to Ambient Sound.
Additionally, on the Buds Pro you can enable "Voice detect", which will automatically lower your music and boost voices around you when you start talking to someone, then return to your regular settings when the conversation is over.
On the Buds Live, ANC works exactly the same, except it's a bit weaker at blocking low-frequency noise. But again, it's not a significant difference. However, with the Buds Live you don't get the option of Ambient Sound, and you can't select between "Low" and "High" ANC. No "Voice detect" option for the Buds Live either.
Galaxy Buds Pro vs Buds Live features and customizability
Both the Buds Pro and Live can be customized via the Galaxy Wearable app, which includes an equalizer with several presets. However, the Buds Pro come with a significantly higher set of features, such as 360 Audio, Auto Switch, Multi Mic Recording and Game Mode, which we'll cover in our
Galaxy Buds Pro review
.
The Galaxy Buds Live don't really have any extra features like that. In this regard, the Buds Live are a great set of "basic" truly wireless earbuds, while the Buds Pro are the ones to choose if you like having cool extra features to play around with.
Galaxy Buds Pro vs Buds Live water resistance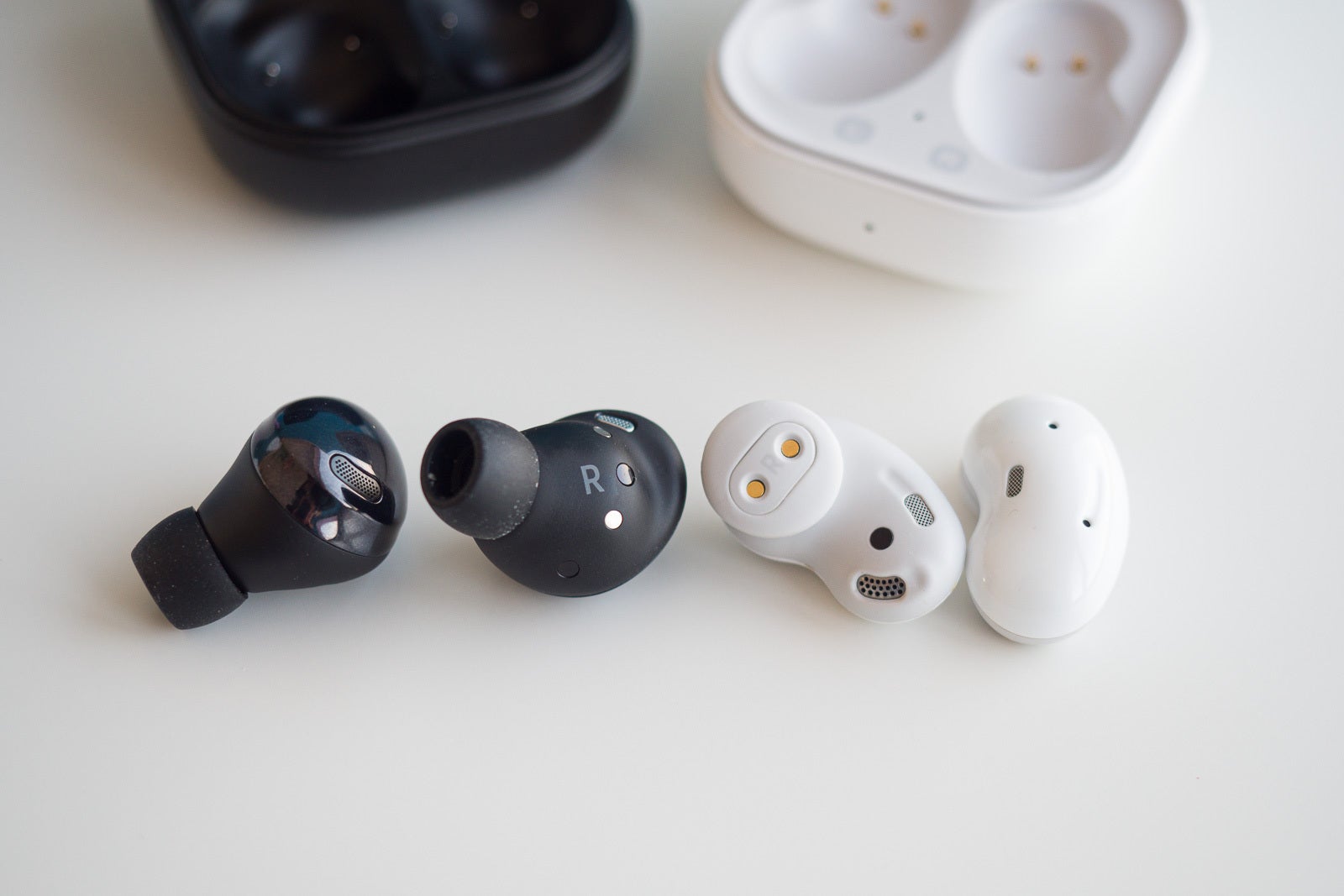 While the Buds Live are IPX2 rated, so they'll be fine with a bit of sweat if you're using them at the gym, the Buds Pro have a higher rating of IPX7. That rating means they have been tested to survive in up to a meter of fresh water for up to 30 minutes.
And although the higher rating provides better peace of mind if you're using the Buds Pro in the rain, for example, neither them nor the Buds Live are suited for use at the beach or near pools.
Also note that the IP ratings apply only to the actual earbuds. The charging cases of the Buds Pro and Buds Live aren't water resistant at all.
Galaxy Buds Pro vs Buds Live battery life
On a single charge, with ANC on, the Buds Pro will last up to 18 hours with the case, or up to 5 hours without it. If you turn ANC off, they'll last up to 28 hours with the case and 8 hours without it. Also, 5 minutes of quick-charging the Buds Pro can add up to an hour of playback.
With ANC on, the Galaxy Buds Live will last more – up to 21 hours on a single charge, with their case. They'll last about as much as the Buds Pro without it, though – up to 8 hours.
Both the Buds Pro and Buds Live charging cases are Qi-certified for wireless charging and as mentioned earlier, can also charge via USB Type-C.
Which earbuds should you get - the Galaxy Buds Pro or Buds Live?
It all comes down to your aesthetic preferences and whether you need the extra features of the Buds Pro or not. If you're not using a Samsung Galaxy smartphone or tablet, you won't get access to 360 Audio, Auto Switch and Multi Mic Recording anyway, so that's something to consider if those features were leaning you towards the Buds Pro. I am personally happy with the Buds Live, but again, there's that small risk they might not perfectly fit your ears due to their unique design without rubber eartips. However, no rubber eartips means less irritation on your ears...
In any case, you can't go wrong with either the Buds Pro or Buds Live – both have fantastic sound quality, long battery life and both are great for anything from Zoom calls to fitness sessions. Essentially which ones you pick should come down to your design and comfort preferences.