LG L Fino User Reviews
Back
Please note that each user review reflects the opinion of its respectful author and not of PhoneArena.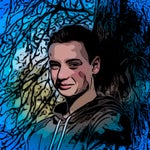 Not bad...
FranciscoFdez has owned it for less than 3 months before publishing this review
It is't a good device, because it's small and it hasn't got a big storage. But, if you want to only use apps like WhatsApp, it's a good device and you should buy it, because it's cheap and it has got a good battery.
Build quality
Reception
Call quality
Internet
Multimedia
Camera
UI speed
Everyday usage
Text input
Display
Battery
FranciscoFdez alternatives:
1 out of 1 people found this review helpful.
Report