LG G8 ThinQ User Reviews
Back
Please note that each user review reflects the opinion of its respectful author and not of PhoneArena.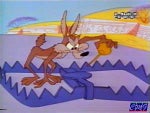 Fantastic device at an amazing price
snowgator has owned it for less than 3 months before publishing this review
I am a tad different type of cell phone user. I value some aspects of smart phone uses that many do not: I demand high audio quality for both music and phone calls (yeah, I know: so 2010 of me), I expect decent battery life, I want ease of personalization, and I want good software support, and I want value for the money as I buy my phones outright and not over time through a carrier. Everything else is on a sliding scale for me.

I am very pleased with LG here. This phone has improved on so much. First off, as an audiophile there are only a moderate number of phones out there that excite me, and if you have never attached a decent set of headphones to an LG device or patched it into a good car system, please do so. You will be treated to the best option out there and I think LG should be rewarded for still caring. Not only is the Hi-Fi quad DAC everything it is reputed to be, it has individual controls which allows you to adjust the sound to your liking. I cannot praise it enough. LG is also now backing their phones with 2 year support. Not only is this rocking the latest versions of Android and security patches, LG has committed to Android 11 for it. The battery life is fine- I rock a charge up to a day and a half. I am not a gamer, but I do stream video a ton as well as my music and podcasts so I feel my usage is fairly representative of what can be expected. While I am not a camera guy, I have gotten a few compliments from people who are. So while a grain of salt...

Build quality
Reception
Call quality
Internet
Multimedia
Camera
UI speed
Everyday usage
Text input
Display
Battery
10 out of 10 people found this review helpful.
Report