Asus ZenFone 2 (ZE500CL) User Reviews
Back
Please note that each user review reflects the opinion of its respectful author and not of PhoneArena.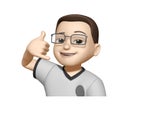 great phone for the price
sun0066 has owned it for less than month before publishing this review
this is a phone that I am using in T Mobile , confection is very quick , it says all the time 4g, but for some reason I am getting more speed in this phone that the one that support LTE , probably this band is less congested .
it is fast , the only complaint is the screen is a little dim
Build quality
Reception
Call quality
Internet
Multimedia
Camera
UI speed
Everyday usage
Text input
Display
Battery
3 out of 3 people found this review helpful.
Report