Venmo borrows popular PayPal feature to expand on its Instant Transfer capabilities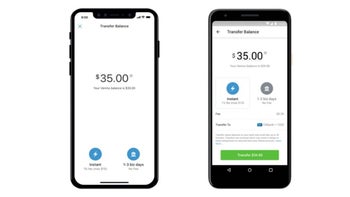 PayPal has been doing pretty much everything in its power to
keep the likes of Apple Pay at bay
in the increasingly competitive online and mobile payment market,
joining forces with Google
on a number of
mutually advantageous initiatives
, vastly
improving its main app
, and making it easier and
faster to transfer funds to a US bank account
.
Of course, the company's arsenal includes a popular special weapon in Venmo, the 2009-released digital payments system that PayPal acquired in 2013 as part of Braintree. It shouldn't come as a surprise that PayPal is attempting to unify the user experience across its multiple services in a way, adding the aforementioned Instant Transfer feature to Venmo's already robust list of strengths.
While Venmo picked up a similar functionality for both iOS and Android devices last year, that only allowed its users to send money to Visa and Mastercard debit cards "within minutes." Now it's possible to do the same for actual bank accounts, and once again, the only restriction you need to take into consideration is geographical. Otherwise, you're looking at (almost) instant transfers in the US for a 1 percent fee that can't exceed $10 or go under $0.25.
If that feels too rich for your blood, fret not, as the free standard bank transfer option isn't going anywhere. Just remember that might keep you waiting up to three whole business days. Depending on your bank, an "instant" transfer from Venmo could take up to 30 minutes as well, but unless your funds are frozen for some reason, you will never have to wait a second longer. The feature is being slowly rolled out to iPhones and Android handsets with the latest app version, which means it could take a few weeks before "wide" availability is achieved.