T-Mobile casually confirms its own 5G Samsung phone release while attacking Verizon and AT&T
5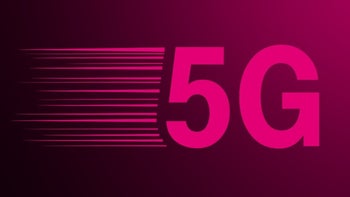 T-Mobile kept an unusually low profile (for a company managed by the outspoken John Legere) as Verizon and AT&T claimed various 5G-related breakthroughs in recent weeks, including
the launch of "one of the first commercial smartphones"
with next-gen cellular speeds and
the first "mobile 5G device"
capable of tapping into a "standards-based" 5G network.
Simply being first (or saying "first") is not as important as getting 5G right first, which T-Mo intends to do by combining low, mid and high band spectrum in a multi-band 5G spectrum rollout strategy that needs a little more time to be appropriately applied. It also needs
final Sprint merger approval
, but that's a discussion for another time.
Right now, what's perhaps most interesting to point out is that Samsung's as-yet-unnamed
5G-enabled Galaxy S10 variant
is officially headed for all of America's big four wireless service providers.
T-Mobile was the last holdout after Verizon,
AT&T
, and
Sprint confirmed
one after the other they would release
this (not so) mysterious premium handset
at different times next year. But "Magenta" isn't looking to make a fuss over this particular release, highlighting "other 5G devices" from "other OEMs" are in the works as well.
Multiple "chipset manufacturers" will apparently also join forces with T-Mo, even though Qualcomm's
Snapdragon 855
is the only 5G-capable chipset out there right now. Could MediaTek or
Intel
be preparing some sort of a surprise in that field?

We honestly have no idea, and we also don't know if T-Mobile will actually be able to "get 5G right" before Verizon and AT&T. But we definitely agree with Neville Ray that "big-a$$ 5G pucks", "meaningless word trickery", and 5G rollouts limited to "a few blocks of four cities" are not the way to go. Patience is what it's all about for the time being.
Recommended Stories