Sony Xperia 2 rumor games begin with an interesting spec sheet and September release
2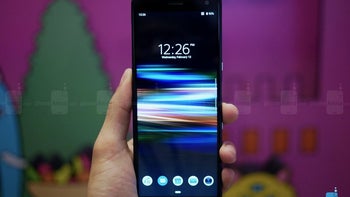 The Xperia 1 is one tall beast
While most other smartphone manufacturers seem torn between using a notch and drilling holes of various shapes and dimensions into the screens of their latest high-end models to get closer to the borderless dream, Sony remains committed to a more conventional design language with symmetrically thin top and bottom bezels on the
Xperia 1
.
Of course,
the massive 6.5-incher
adopts a decidedly unconventional 21:9 aspect ratio that should definitely grab the attention of hardcore mobile content creators and consumers with the ability to record "cinematic" movies and then play them in glorious 4K HDR quality. Unfortunately, the Sony Xperia 1 is
unsurprisingly costly
, not to mention scheduled for a commercial release several months after the likes of the
Samsung Galaxy S10
,
Nokia 9 PureView
, and presumably, the as-yet unannounced
Huawei P30 and P30 Pro
.
If you're in love with the company's "CinemaWide" display but can't afford the Xperia 1 and are unwilling to settle for the humbler 21:9
Xperia 10 or 10 Plus
affairs, we have some good news to deliver today. According to an
unverified source on the Esato forums
, picked up by the folks over at Sumahoinfo (
translated
), you may not need to wait very long for a presumably cheaper Sony high-ender with a 21:9 screen.
Sony Xperia 2 - rumored specs and features
We know what you're probably thinking. And while we agree it feels a little early to talk about a potential sequel for a handset expected to make its commercial debut in June, you shouldn't let the Xperia 2 name fool you. After all, the Xperia 10 is significantly lower-end than the Xperia 1, so it makes perfect sense for this rumored Xperia 2 to squeeze between the flagship model and an
upper mid-range Xperia 4
that's also tipped for an impending launch.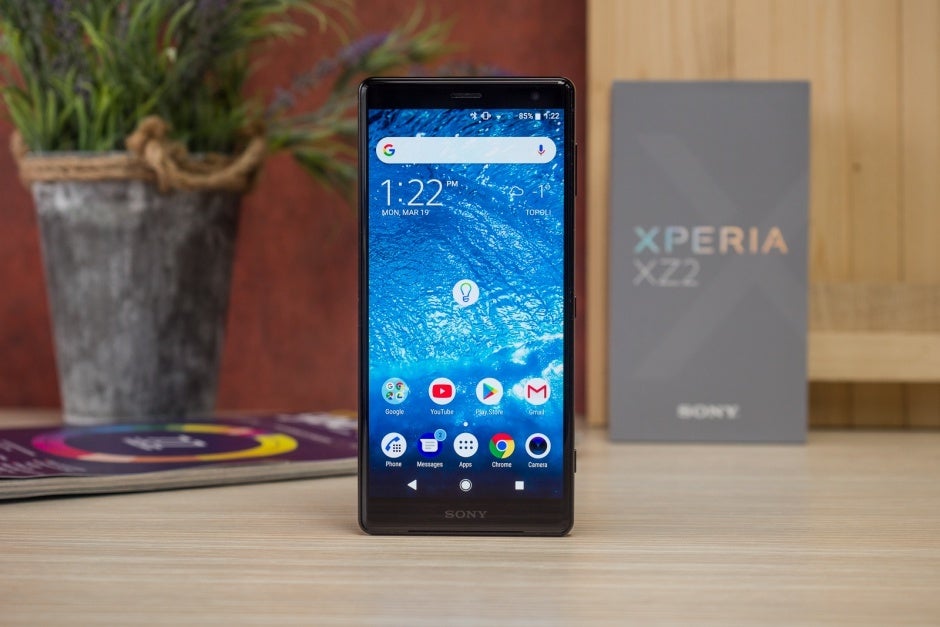 The Xperia 2 could basically follow in the footsteps of the Xperia XZ2
Besides, Sony is not the kind of company that typically releases only one high-end mobile device a year, so it wouldn't be all that shocking to see the Xperia 1 and Xperia 2 follow 2018's somewhat confusing
Xperia XZ2
/
XZ2 Premium
/
XZ3
lineup. You can essentially think of the Xperia 2 as a direct sequel to last year's XZ2, while the Xperia 1 feels more like the natural progression of the XZ3.
If current predictions prove accurate (and that's a big if, mind you), the Sony Xperia 2 will downgrade the Xperia 1's screen resolution from a stunning 3840 x 1644 to an odd-sounding 2880 x 1234 pixels. That's because of the unorthodox 21:9 aspect ratio, with screen size tipped at 6:2 inches, compared to the 6.5-inch Xperia 1 and 10 Plus and 6-inch Xperia 10. No words on the display technology (fingers crossed for an OLED proliferation instead of a return to LCD), but the good news is the Xperia 2 is expected to pack the same Snapdragon 855 processor, 6GB RAM, and 128GB storage as the Xperia 1.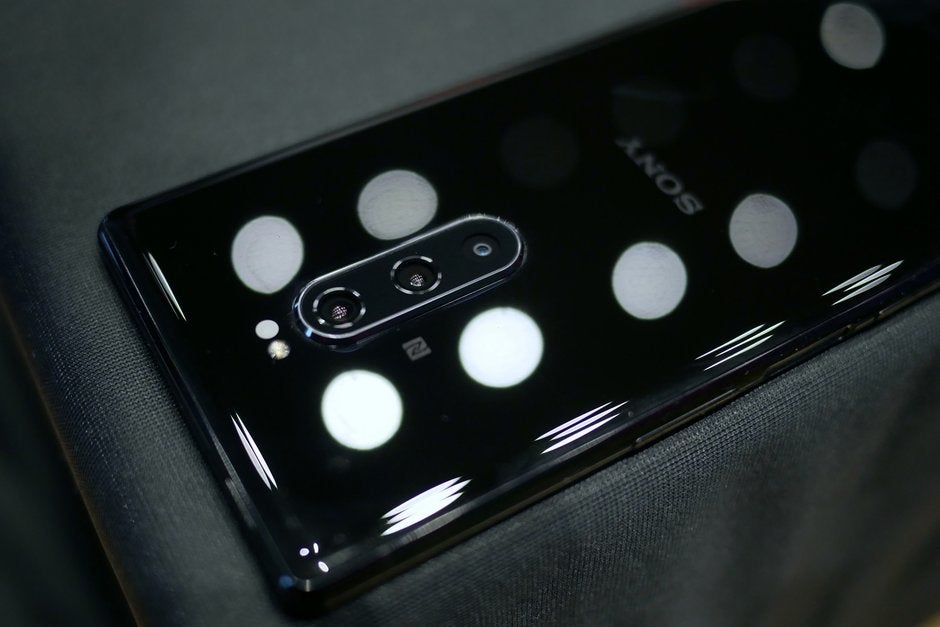 The three cameras are here to stay, but something will be different about them
Unfortunately, the already unimpressive 3,330 mAh battery on the Xperia 1 might be further downgraded to 3,000 mAh capacity. Bizarrely enough, Sony could actually add wireless charging support to the Xperia 2's list of features while continuing to resist the headphone jack resurgence. Last but not least, a triple camera setup should grace the back of the Xperia 2, but intriguingly, this is described as different from the triple lens arrangement on the Xperia 1's rear. For the time being, we have no idea exactly what differences are in store.
Sony Xperia 2 release and price expectations
Going back to the three aforementioned 2018 Xperia high-enders, it's important to point out they followed in the footsteps of two 2017 flagships that were unveiled in February and September. Just like the Xperia 1, 2017's
Xperia XZ Premium
needed quite a long time to reach stores, and similar to the
XZ1
, the Xperia 2 is tipped to go official at the IFA trade show in Berlin in September ahead of a global commercial rollout the same month.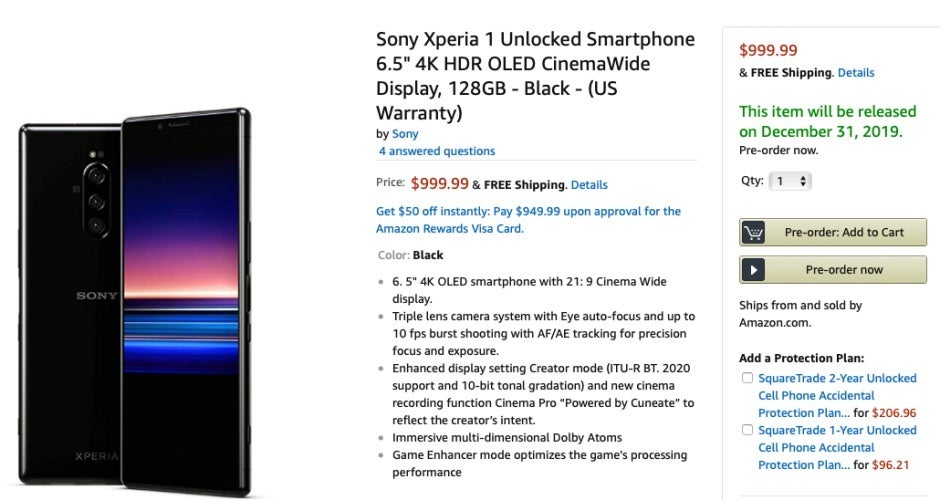 No, the Xperia 1 is not coming on December 31, but it does cost $1,000
Although a smaller and lower-res display and a reduced battery size should definitely help drive the Xperia 2 price down, we wouldn't hold our breath for OnePlus 6T-rivaling affordability. That's not how Sony typically rolls, originally pricing the Xperia XZ2 at $800 and the XZ2 Premium at $1,000. That suggests the Xperia 2 could also start at around 800 bucks, or $50 higher than the
Galaxy S10e
and
iPhone XR
. But there's still so much we don't know about this device (including whether or not it's actually real) that we should absolutely refrain from judgment for the time being.