Sony Xperia 1 Hands-On: A tall order of screen with extra cameras
36
It's that time of the year again – the time when Sony reminds us that it's not ready to throw in the towel yet. Тhat's right! Mobile World Congress is about to kick off. In this 2019 edition, we find ourselves staring at a new, premium flagship offering from Sony – the Xperia 1.
With this successor to the Xperia XZ3, the company's attempting to move away from the alphabet soup nomenclature and closer to media creators and consumers. With hardware and software pulled directly from Sony's more successful businesses, film-making and 4K TVs, the Xperia 1 looks to turn a new page in Sony's book of mobile.
World's first 21:9, 4K OLED in mobile, still looks like a Sony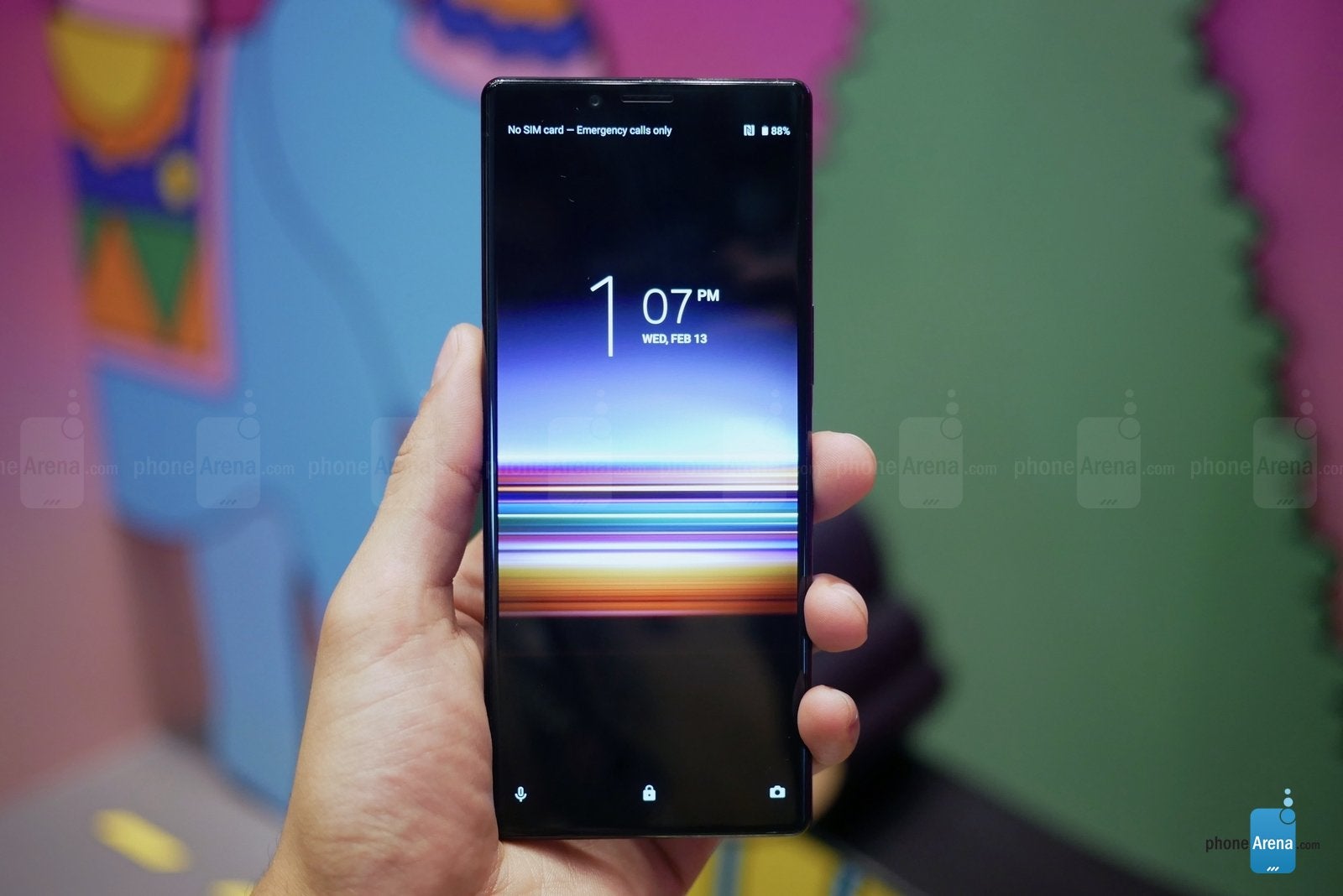 Sony's received a lot of flak over the years for its obstinance to adapt during evolving design trends in mobile (
among other things
). Last year, we finally saw some rounded corners on an Xperia device with the XZ3's body and screen, and while the new Sony Xperia 1 retains the edge-to-edge, rounded display, the body itself returned to a slightly more angular design – due, in part, to the 21:9 proportions of the display.
Sony's no stranger to tall devices, though, previously packing on the extra length in favor of large top and bottom bezels. So, even with the more flowing, curved back and sides, the overall look of the Xperia 1 is still quite distinctively Sony.
Yes, 21:9 is quite a tall order for a phone, but minimal bezels help this monstrous 6.5-inch display fit in well, while the overall weight and balance of the phone do their part to make holding and using the taller Xperia 1 a little less awkward. It still takes some getting used to, though, not just for our hands, but for the software, as well. Android 9 Pie is meant to support aspect ratios of 18:9 and higher, but 21:9 may prove too much of a stretch for many apps.
This screen isn't all size, though – it also knows how to use it. Becoming the first 4K OLED on a mobile device, the Xperia 1 surprised us in being first to anything, really. With this comes a bit of Sony's Bravia technology, more specifically, a mobile incarnation of the X1 Engine that upscales content to 4K on Sony's TVs. The company says this won't just upgrade resolution, but also color and contrast on all videos, regardless of the app.
Top-notch internals and some new Sony software additions
As the Xperia 1 is Sony's premium flagship device, we're not surprised to find Qualcomm's Snapdragon 855 processor inside, paired with 6 GB RAM and 128GB storage. The phone ships with a relatively clean, Android 9 Pie interface harboring some proprietary experiences like "Side Sense" within. This gesture-driven side bar was first introduced on the XZ3, where we found it causing more annoyances than anything else, often getting in the way when it wasn't wanted. On the Xperia 1, Sony wants to take advantage of the larger screen real estate by adding shortcuts for dual-screen apps to Side Sense – something we hope adds some use to this feature, as the shortcuts and gestures of yesteryear add very little. The company has also worked with Google's Assistant to facilitate opening two apps at once with your voice.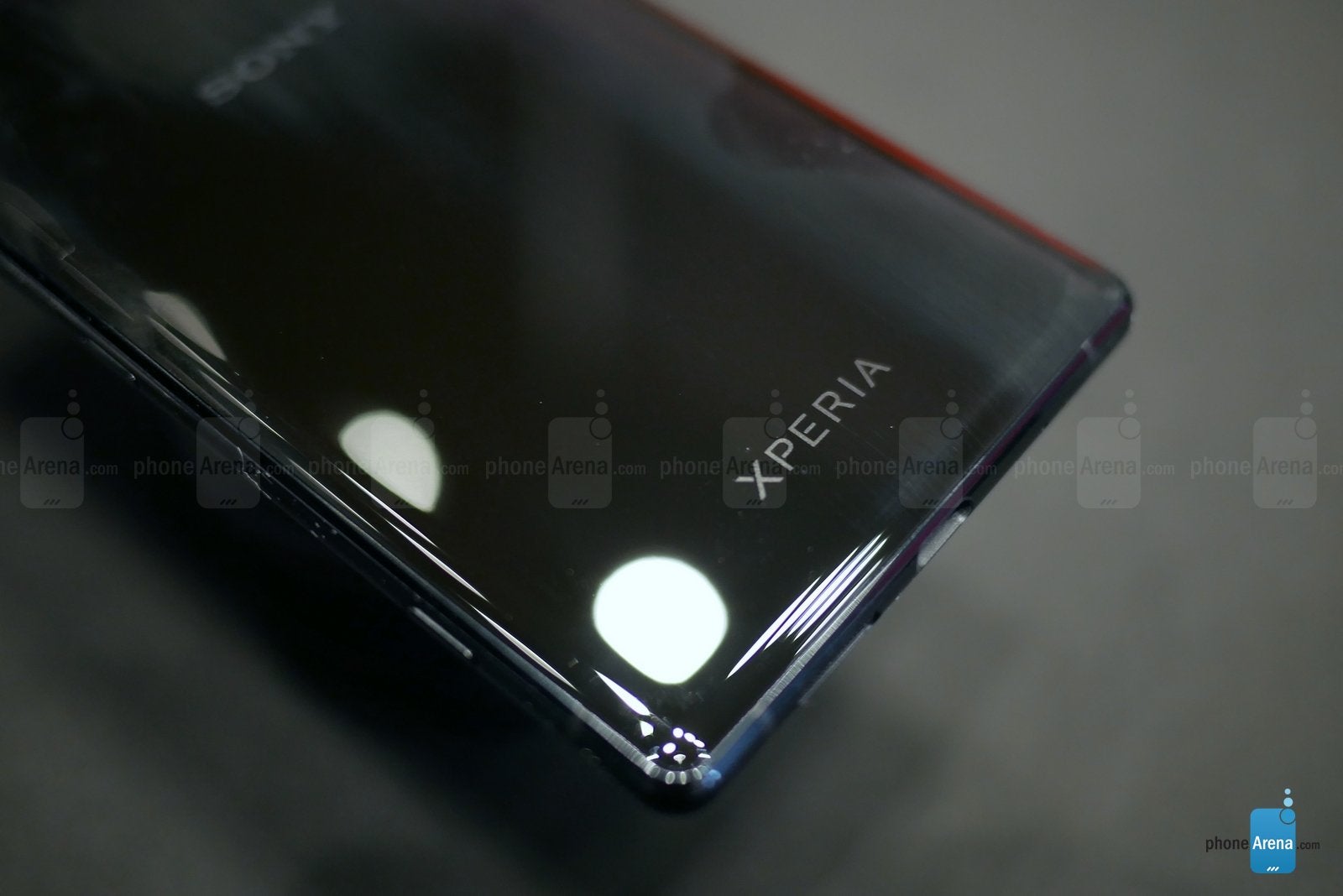 Unfortunately, the units we got to play with were locked down for use, so we can't yet tell you if Side Sense has gotten any better or if the Google Assistant shortcut is all that useful.
Game Enhancer is another new addition for Sony phones but a staple for other manufactures, like Asus. This app will add a library for your games, as well as an easy way to record gameplay, access game tips, and improve performance.
Three cameras, world's first eye tracking auto-focus on a phone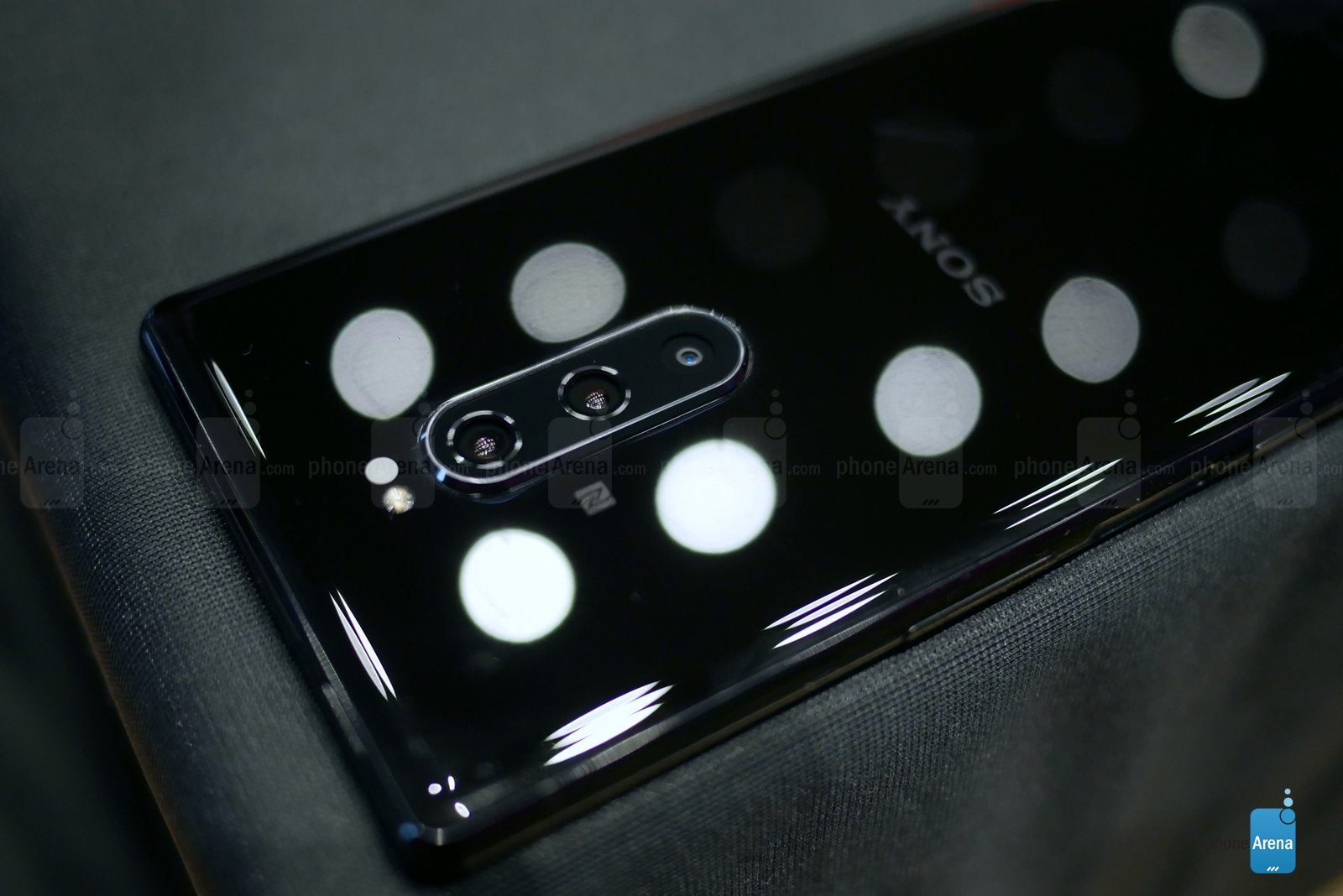 In the quest to give creators the best tools for the job, Sony's implemented a three-camera configuration on the Xperia 1 – much like the setup we saw on last year's LG V40, and more recently, Samsung's Galaxy S10's. This triplet of 12 MP cameras includes a telephoto lens, a wide-angle lens, and a super wide-angle to cover all your optical needs. All of these utilize optical image stabilization and electronic image stabilization, save for the super wide-angle camera, which only has EIS.
On the software side of things, RAW noise reduction during the shot has been improved with the help of up to 10 fps auto-focus and auto-exposure tracking. This, and the world's first eye-tracking auto-focus should mean quicker shooting with better results. We've yet to see all the software tricks of this setup, but we hope this formula can best handsets like the V40 and the mighty Galaxy S10 in areas like shutter speed and accurate, sharp image capture across all cameras.
Sony wants you to film and edit like a pro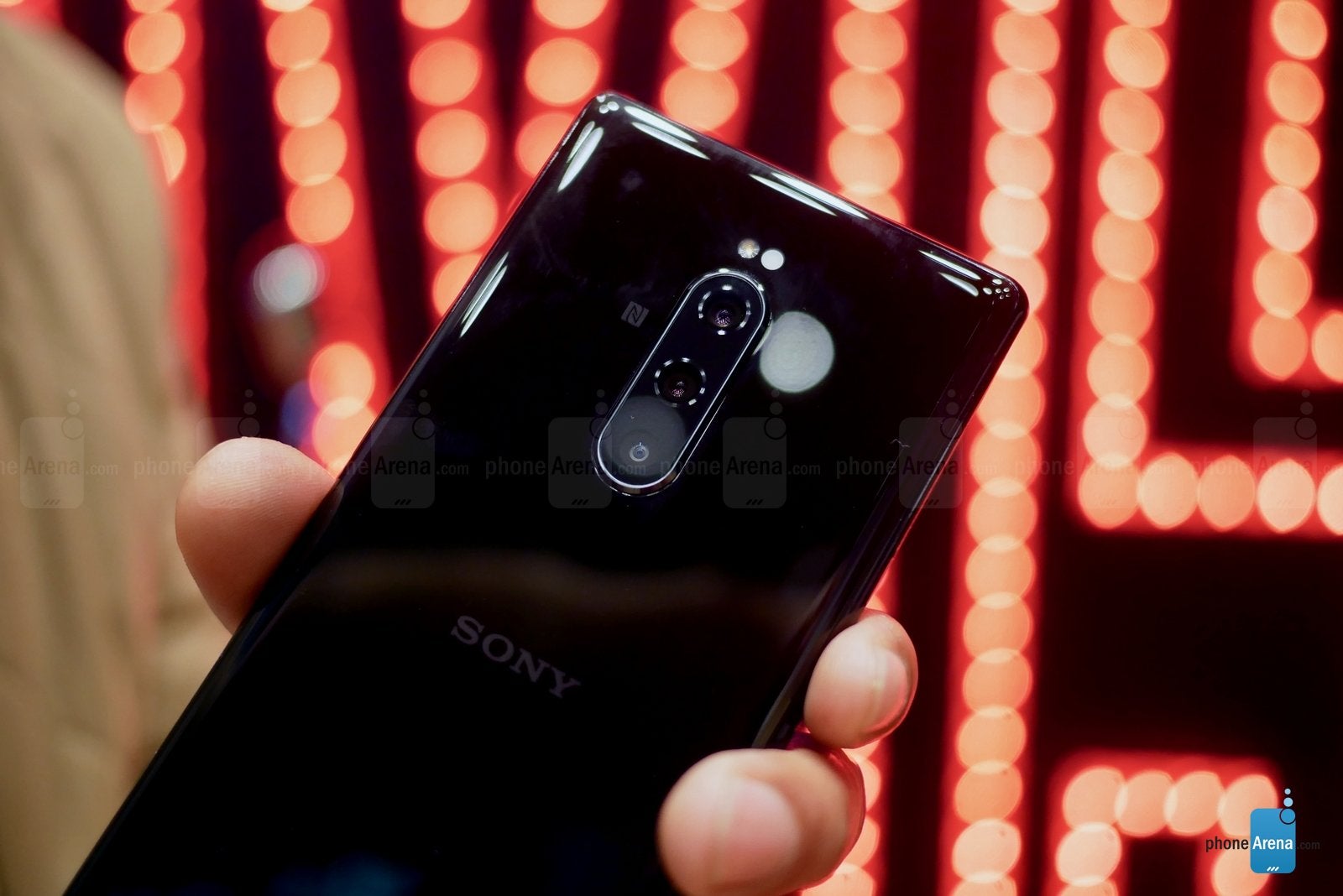 Video can be recorded in up to 4K HDR10 quality. While other phones can do that as well, Sony's on-board editing tools aim to be the difference-maker. Cinema Pro affords users an editing suite powered by research and development from Sony's own professional media and film-making businesses. The company says features like "Creator Mode" ensure consistent color reproduction to a similar level as master monitors – the hyper-accurate monitors used by professional film directors to see the most accurate imagery from their films. Other features like "Look" can then color grade videos in eight different options. A lot of this sounds quite reminiscent of LG's Cine Video suite, so we hope that Sony's deeper background in video production truly does translate to more meaningful results.
Expectations

To say Sony's Xperia lineup has an uphill battle in front of it is quite the understatement. The company has anticipated more decline in phone sales this year but despite this appears to still be giving its best efforts in the premium flagship category it holds so dear. That is admirable, even if its best efforts may seem a tad too little and way too late. Still, if the Xperia 1 can pull out some of the best photo and video – better than its competitors using Sony's own hardware – then at least it will have delivered on the core promise its now making: creating a better device for users and creators.




Note: The Xperia 1 UI shown below isn't final.