The Galaxy S10 series could ship 10 million units this month alone
21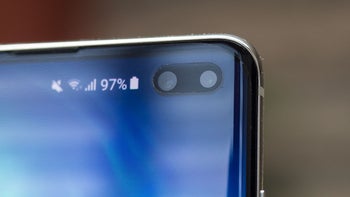 The Samsung Galaxy S10 series is off to a flying start. The lineup recently set
pre-order records
in both the US and the UK. It has also captured the attention of
Chinese consumers
. And according to industry sources, all of this will lead to some pretty impressive
sales figures
.

By the end of June, Samsung's latest flagships are expected to generate a combined shipment total of 20 million units. Breaking this figure down, suppliers expect a whopping 10 million units to be shipped this month alone. The remaining 10 million units should then be spread across the April to June period.

As for how this estimate compares to previous generations, last year's Galaxy S9/S9+ sold a combined 19.2 million units during the first half of 2018. This means that, if the Galaxy S10 series performs as predicted, it could outperform last year's flagship lineup by almost 1 million units.
By the end of 2019, analyst Ming-Chi Kuo recently predicted sales of
between 40 and 45 million units
. If this happens, it'll mark the first time Samsung has surpassed the 40 million sales mark since 2016 when the brand released the Galaxy S7 series – this lineup is also Samsung's best-selling one with sales of 48.7 million units by the end of launch year.
In terms of the competition, Huawei has made no secret of its plans to overtake Samsung by next year at the very latest. In the flagship segment, though, it seems the Chinese brand lags behind drastically. For comparison, the
Huawei Mate 20 series
took 4.5 months to reach 10 million shipments, whereas the Galaxy S10 series is expected to reach this milestone in just over three weeks.