Samsung is delivering Android Pie to the ancient Galaxy Tab S3 stateside
8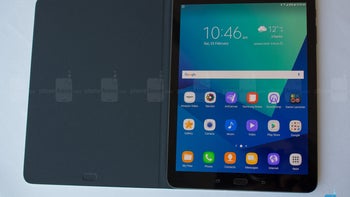 Samsung has already done
a pretty good
if
not perfect job
of bringing many old devices to a new(er) version of Android in a relatively timely manner, but the company's Pie-optimizing work is not finished yet, especially as far as regional rollouts are concerned. For instance, the Galaxy Tab S3 started
receiving over-the-air Android 9.0 goodies
in a number of global markets last month, with the update finally spreading its wings to the US as we speak.
The Wi-Fi-only variant of the outdated 9.7-inch slate is
apparently scoring
a collection of user interface tweaks, performance improvements, various new software features, and security patches tipping the scales at close to 1.3GB stateside, although depending on where you live and how lucky you are, you might need to wait a few more days for your chance to leave Android Oreo behind.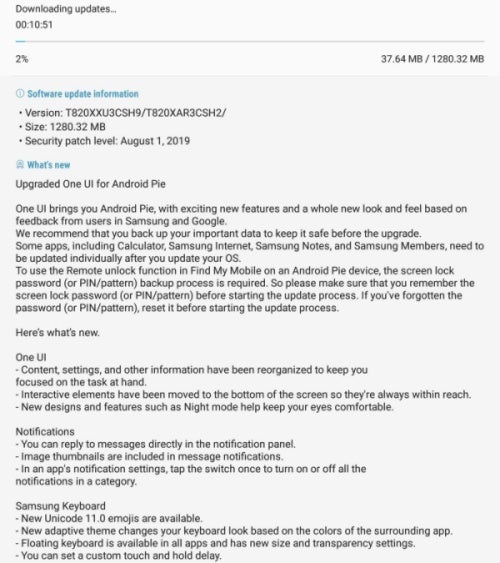 Despite what the name suggests, the
Galaxy Tab S3
is not a full three years older than the recently released
Tab S6
, having seen daylight in the spring of 2017. The 10.5-inch Galaxy Tab S4 followed more than a year after, so naturally, the larger and faster tablet also
made a quicker jump to Android 9.0 Pie
, not to mention that it looks destined for an eventual Android 10 promotion as well.
That's surely not the case for the Tab S3, which has most likely reached the end of the software support road after making its commercial debut with Android 7.0 Nougat pre-installed. Absurdly enough, the 2017-released 9.7-incher is still sold in the US by Samsung at a whopping $699.99 with a built-in S Pen, ancient Snapdragon 820 processor, 32 gigs of internal storage space, a front-mounted fingerprint sensor, and no keyboard included. Obviously, we would no longer recommend you purchase the tablet even at a hefty discount, but existing owners will no doubt be happy to see the second major OS update already delivered to their units.