Nokia is the official champion of Android updates, handily beating all other major smartphone brands
23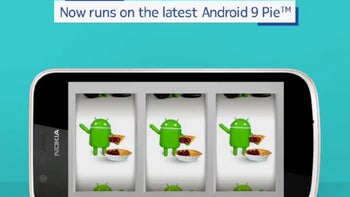 Yup, even the entry-level Nokia 1 has been updated to Android Pie recently
Despite
Google's best efforts
, the Android fragmentation scourge is pretty much as bad as always. So bad, in fact, that the platform's official distribution numbers were
only refreshed once this year
rather than once every month, with a measly 10.4 percent of active devices running the latest OS version as of the beginning of May.
But when pointing the finger at third-party smartphone manufacturers, you might want to keep in mind their
individual contribution to the sorry state of Android updates
is radically different. In other words, not all companies are equally bad at keeping their handsets fresh and secure in the long run, and some actually do a stellar job of delivering fast and frequent software enhancements to flagships and low-enders alike.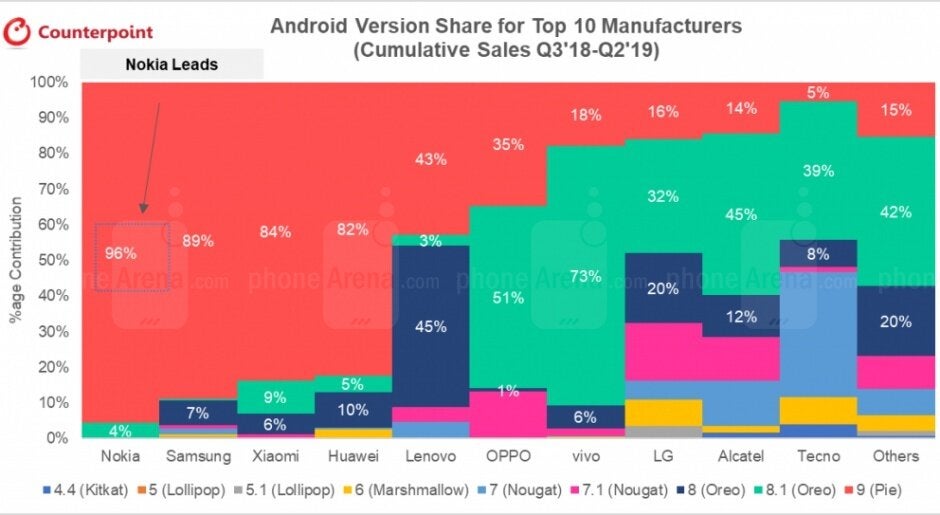 Just in case it wasn't already crystal clear, Nokia is the world's top brand in terms of Android updates, according to an
in-depth report conducted by Counterpoint
. The reputable research firm found that no less than 96 percent of Nokia-branded smartphones cumulatively sold since Q3 2018 are powered by Android Pie, with Samsung and Xiaomi ranked in second and third place respectively in this particular chart, with pretty strong 89 and 84 percent numbers of their own.
These scores include both devices launched with Android 9.0 software pre-installed and phones updated to the newest stable OS build in the last 12 months, mind you, which explains why Samsung and Xiaomi rank so high. When looking only at upgrades, however, Samsung's figure drops to a modest 23 percent as far as what chunk of its portfolio is running the latest Android version one year in.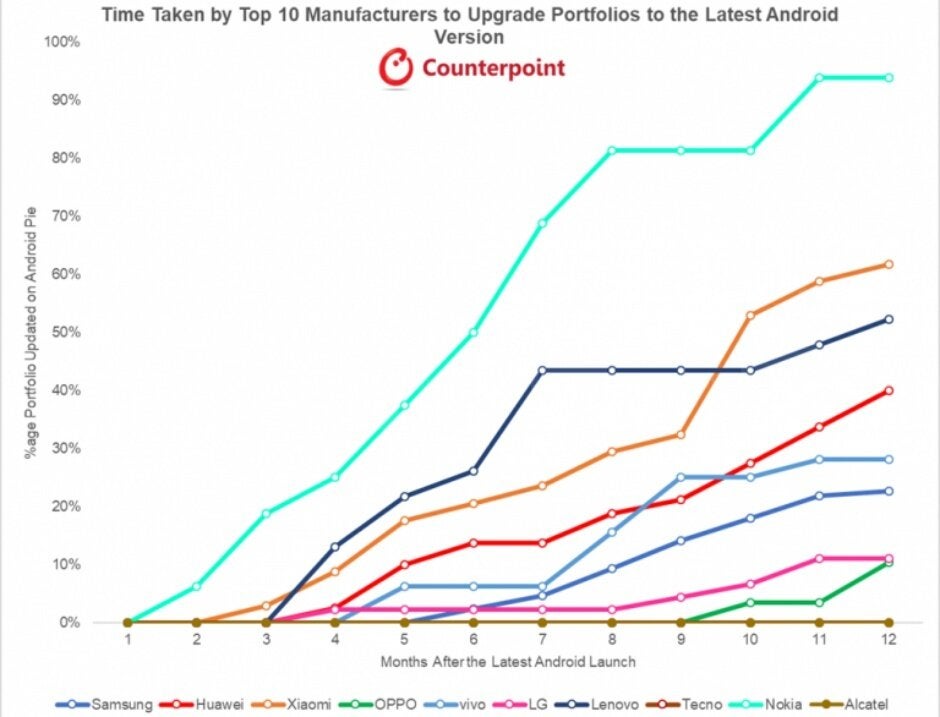 Otherwise put, 89 percent of Galaxy devices sold in the last 12 months come with Android Pie, but that number falls to a measly 23 percent when talking about all Samsung phones currently in circulation. Nokia comfortably leads the latter rankings as well, at a mind-blowing 94 percent, followed by Xiaomi with 62 percent, Lenovo with 52, and Huawei with 40 percentage points.
LG is a major (but largely predictable) disappointment in both parts of this very interesting Counterpoint Research analysis, while OnePlus is unfortunately excluded from the report, which focuses on the world's ten largest smartphone vendors.