Samsung reveals awesome Galaxy Note 10 trade-in deals upon opening reservations
4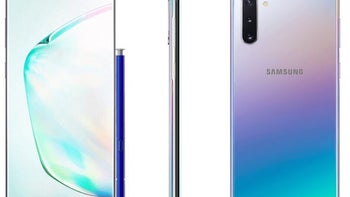 UPDATE
: While you can still reserve the "next generation of Galaxy", all shipping date and trade-in value references have been removed from Samsung's official Note 10 pre-registration webpage. The list of phones you'll be able to exchange for a cool Galaxy Note 10 discount soon hasn't gone away, but their "special trade-in value" is now set to be revealed (or rather confirmed) on August 7. Stay tuned.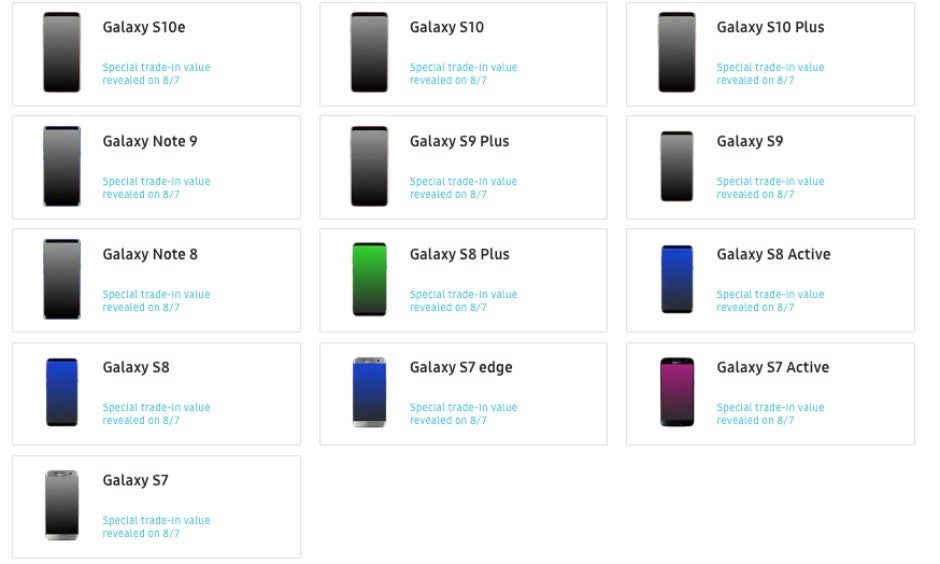 It's (almost) time you decided whether the Galaxy Note 10 is
innovative enough for you or not
, but even though we obviously expect Samsung's next big thing to cost a pretty penny, the world's largest smartphone vendor is looking to take some of the sting out of an early purchase by offering a nice trade-in discount.
We're talking a
really
nice price cut of up to $600, which is already pretty aggressively advertised on the company's
official US reservation webpage
. This doesn't technically list the name of the "next generation of Galaxy", but the
Note 10
,
Note 10+
, and even the
Note 10+ 5G
have become as transparent as glass in recent weeks, with the
latest leaks
and
reports
leaving nothing to the imagination.
Reserve now, pre-order soon, gear up for a massive discount
One of the most important things you need to keep in mind when booking your place in front of the line is that you'll have to follow that up with an actual order "within the 72 hour period after the device goes on sale." Otherwise, your reservation will be cancelled automatically and you will no longer have "reserved priority for placing an order to receive the next Galaxy device."
That simply means you may need to wait a little longer than other people to get the Note 10 when it starts shipping, as the trade-in deals will probably be valid throughout the pre-order period and possibly beyond it. By the way, registrations are scheduled to end on
August 7
, with pre-orders likely to kick off shortly thereafter and
strong indications
August 23 will indeed be the
official release date
of the new S Pen-wielding flagship lineup.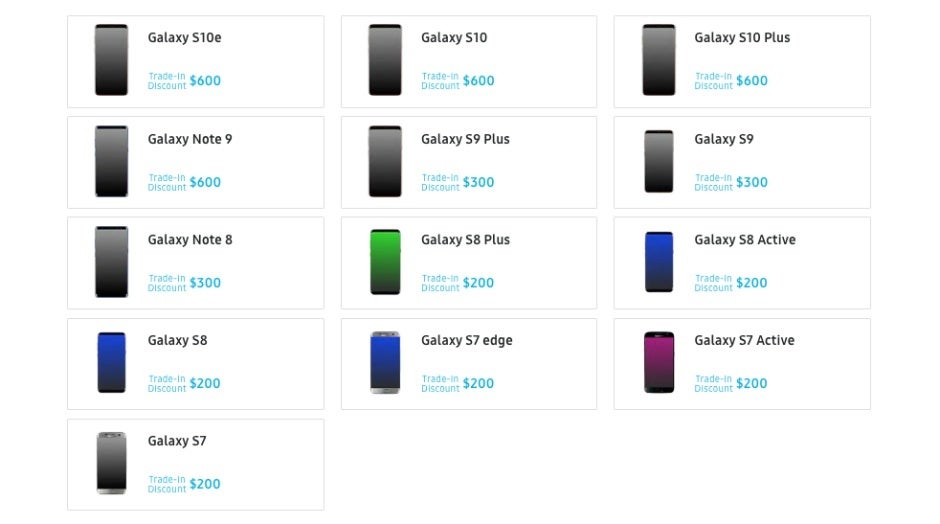 As far as trade-ins are concerned, you shouldn't be too shocked to hear the aforementioned 600 bucks will be offered for new and powerful handsets from three big brands only. We're talking Samsung, Apple, and Google, but what's interesting is that devices like the
Galaxy S10e
and
iPhone X
are given the same value as the S10, S10+, Note 9, iPhone XR, XS, XS Max, Pixel 3, and 3 XL.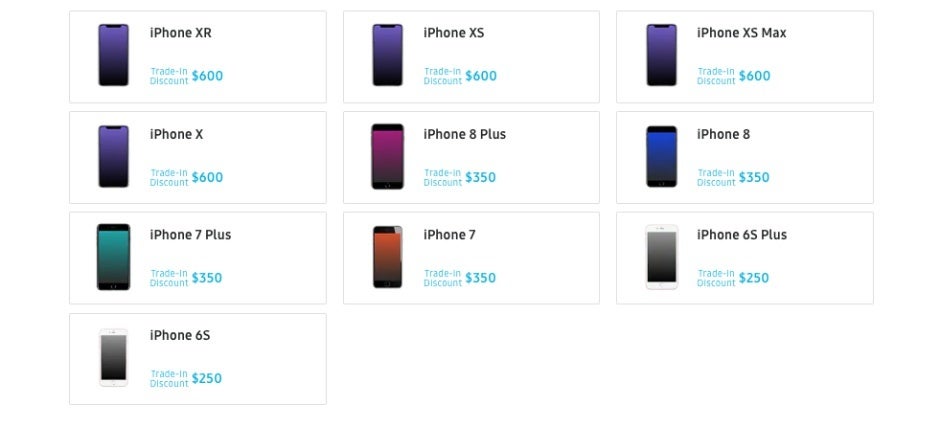 Of course, it might be a tad early for owners of those (not so) old phones to upgrade to a new one, which is why Samsung will also accept your used iPhone 8, 8 Plus, 7, or 7 Plus, giving you a solid $350 discount. The Galaxy S9, S9+, and Note 8, as well as the Pixel 2 and 2 XL, are valued at 300 bucks apiece, while the age-old iPhone 6s and 6s Plus can each be traded in for a $250 Note 10 savings. Finally, the $200 group includes other oldies you may not receive much for on eBay or other similar websites, like the Galaxy S7 and S7 Edge, the Galaxy S8 Active, as well as Google's original Pixel and Pixel XL.
How much will the Galaxy Note 10 cost?
Naturally, we don't have a firm, official answer for that question yet. We'll have to wait until August 7 to find out for sure, but right now,
all signs seem to point
towards a $1,000 starting price... with a whopping
256 gigs of internal storage space
. The Note 10+ might be anywhere between $100 and $200 costlier with its fancy fourth rear camera in tow, bigger screen, battery, and "premium" microSD card slot, which... isn't really all that bad.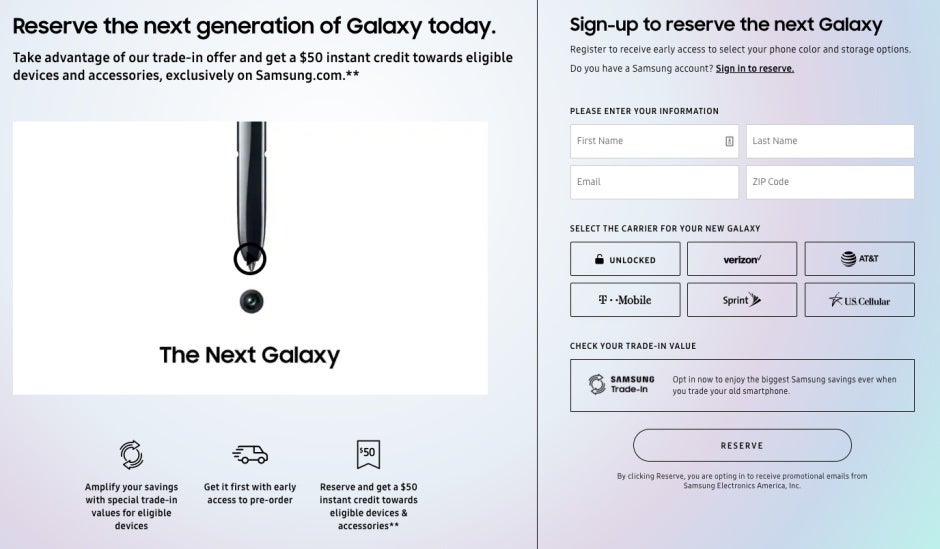 If you subtract $600, $300, or even $200, Samsung's "next big thing" will almost start to feel affordable... all things considered. And mind you, we don't know what introductory deals might be in the pipeline. Galaxy S10 pre-orders came with complimentary Galaxy Buds and the Note 9 was initially sold alongside free AKG noise canceling headphones, so there's a very good chance the Note 10 and Note 10+ will also be offered bundled with some sort of cool freebie for early adopters. Oh, and speaking of accessories, Samsung will give traders a $50 instant credit towards "eligible" items as well. Not too shabby!
Recommended Stories