Rumored Galaxy Note 10 and Note 10+ prices are not that bad... when you think about it
27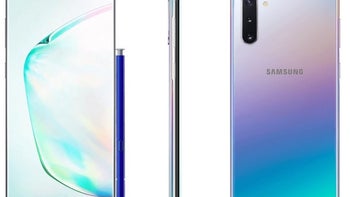 The "regular" Galaxy Note 10 sure looks gorgeous in a silver color with a gradient effect
High-end smartphone prices have been getting a little out of hand lately, leading us to
expect some big numbers
for the upcoming
Galaxy Note 10 and Note10+
. After all, the
radical redesign
of Samsung's pen-wielding flagship stopped being a secret a while ago, and if the
Galaxy Note 9
started at a whopping $1,000, it felt safe to assume its substantially upgraded sequel would cost significantly more in an entry-level configuration.
But
WinFuture's Roland Quandt
, who happens to be one of the most reliable sources of confidential information in the mobile tech business, has
a couple of predictions
(based on word from retailers) that don't sound all that bad when put into the right context. Unfortunately, these starting price points are not etched in stone yet, as "markets and other factors" could still impact them between now and a commercial release expected in the second part of next month.
The "regular" Galaxy Note 10 might cost $1,000 with 256GB storage
It's funny, but what seemed pretty much inconceivable just a few years ago is now beginning to sound, dare we say it, affordable. Namely, according to Quandt, European retailers are currently anticipating a €999 tag for a 6.3-inch or so Samsung Galaxy Note 10 with an Infinity-O display, centered "hole-punch" front-facing camera, a triple rear shooter setup, and perhaps most intriguingly, a full 256 gigs of local digital hoarding room.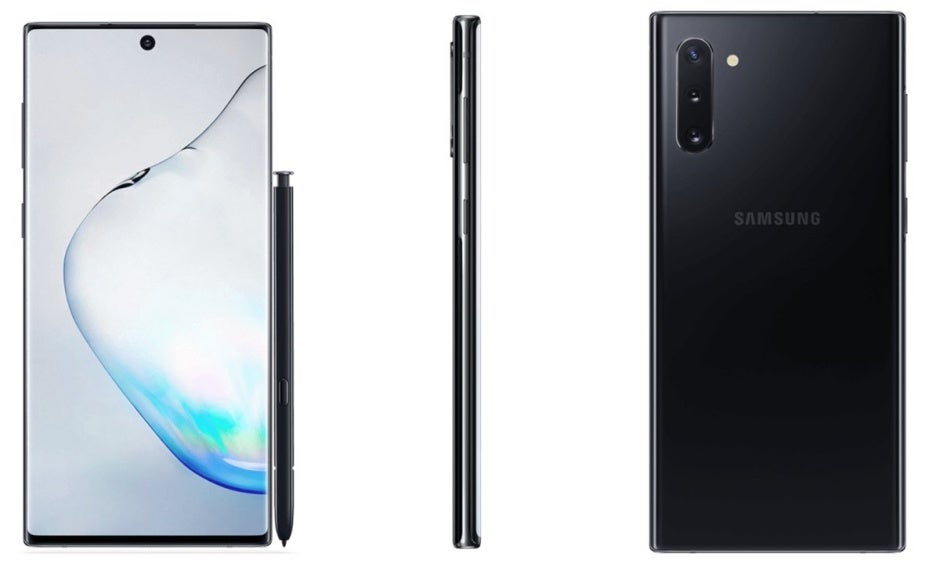 The Galaxy Note 10 doesn't look half bad in black either
That last part is especially notable because both the
Galaxy Note 9
and
Galaxy S10+
are typically available at $1,000 a pop with half that amount of internal storage space. And while €999 technically converts to around $1,125, that's not how smartphone prices usually work. Instead, with certain taxes out of the equation, we expect the Note 10 to start at $1,000 stateside...
if
the €999 European tag sticks.
As much as we hate to associate such typically hard to swallow numbers with adjectives like "affordable" and "reasonable", you have to consider the value proposition of a 256GB Note 10 before turning your back on it on pricing grounds. If all the recent speculation pans out, this bad boy will ditch both the headphone jack and dedicated Bixby button while picking up a blazing fast Snapdragon 855 processor (in the US), 8GB RAM, extra-large
4,300mAh battery
, in-display fingerprint sensor, and
Sound on Display technology
that doesn't require a traditional earpiece to produce sound.
The Galaxy Note 10+ will be $150 costlier
If Roland Quandt is correct and the current expectations of European retailers come to fruition, the 6.7-inch or so Samsung Galaxy Note 10 Plus will fetch €1,150 on the old continent, which is likely to translate to $1,150 in the US. Once again, that may sound excessive, but we're talking about an even larger Android powerhouse here with the same top-notch specifications in tow as the standard Note 10 and presumably a few important upgrades.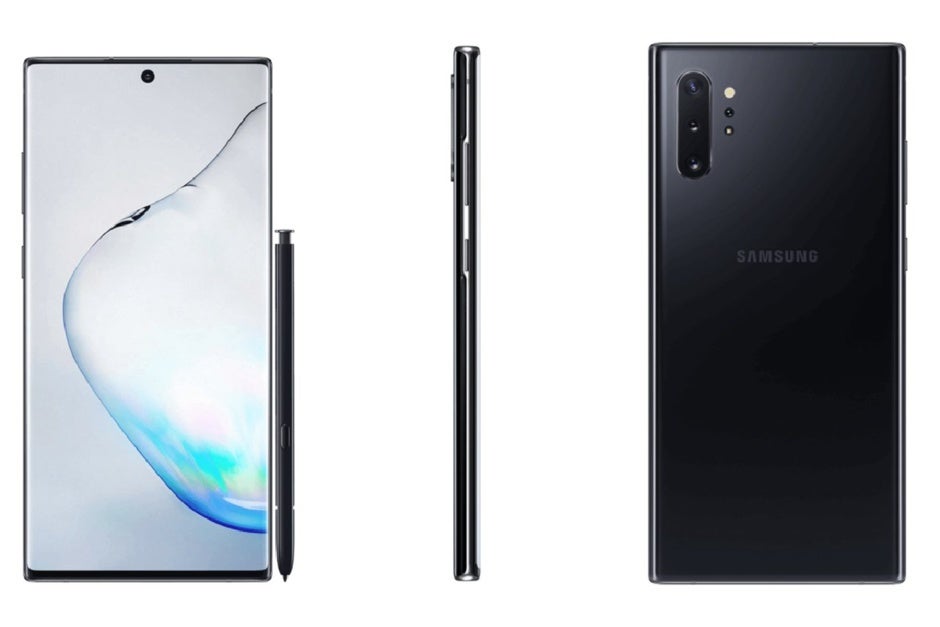 There are some extra sensors on the back of the Note 10+ that could partly justify the $150 premium
A bigger battery is obviously guaranteed, although given the bigger screen, it might not technically constitute an improvement in terms of running time between charges. That leaves us expecting crucial differences between the Note 10 and Note 10 Plus in imaging features, even though the two variants are tipped to share the same number of rear-facing cameras.
One possible advantage of owning the Note 10+ could come from a shooter with
three-stage variable aperture
, while other rumors are pointing towards a
3D Time-of-Flight sensor
sitting on the back of the plus-sized model only. Whatever Samsung has in store here, it's interesting to highlight the expected $150 gap between the Note 10 and Note 10+ would be larger than the $100 separating the
Galaxy S10 and S10+
. That makes us extremely excited to find out exactly what the Galaxy Note 10 Plus has going for it in comparison with its little brother.