Razer's fledgling mobile business loses its leader and former Nextbit CEO
1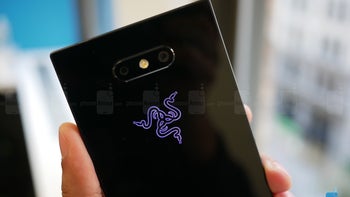 It took quite a bit of courage for PC and PC peripheral manufacturer Razer to join the smartphone industry at a point of global stagnation, when a number of mobile veterans are either looking to quit the business or substantially reduce their product portfolios in pursuit of profitability.
But apparently, that wasn't enough to motivate Tom Moss, Nextbit's former CEO and co-founder. Moss was hired to run Razer's Mobile Business Unit when
Nextbit's acquisition closed
, with an extensive list of responsibilities under his belt that included leading both the mobile hardware and software departments of Razer, as well as coordinating the "overall mobile gaming/mobile esports strategy."
In those roles, Razer's Senior Vice President clearly derived inspiration from the
Nextbit Robin
in designing the blocky Razer Phone line, while also capturing our imagination with an extremely ambitious
Project Linda
concept that's yet to commercially materialize.

No idea if that will ever happen, but if it does, someone else is going to be responsible for its final execution, as Tom Moss has officially left Razer for a COO position at Skydio. If you're not familiar with the 2014-founded company, Moss says you will be soon enough, as it intends to revolutionize "dumb" drones by turning them into full-fledged "flying computers."

Tom Moss strongly believes autonomous drones are the tech industry's next big thing, and we might know what he's talking about, having worked at Google in the early days of Android as a leader of the global Android Business Development and Strategic Partnerships teams.
While the move may not necessarily signify doom and gloom for Razer's fledgling mobile business, it further suggests the overall smartphone industry has hit an innovation roadblock. From
AR glasses
to
MR headsets
to drones, more and more seasoned entrepreneurs, talented engineers, and shrewd execs seem to be investing time and money in various opportunities to branch out.
Recommended Stories