Munster: Apple will phase out iPhone in favor of a 'mixed reality' headset in 15 years
48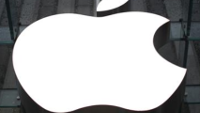 Piper Jaffray analyst Gene Munster has sent out a research note to clients, saying that Apple is working on AR/VR systems that will lead to the eventual phasing out of the iPhone. Replacing the iconic handset would be a mixed reality device, or something similar to that. But the analyst doesn't see this happening for at least 15 years.
Mixed reality devices are wearables that use a series of embedded sensors and cameras that combine holographic images with real life. Munster sees smartphones eventually progressing into these AR/VR devices. Even with all of its patents and the R&D Apple is doing in this space, the analyst doesn't expect the company to release any AR/VR hardware for some time. Instead, next year he expects to see third party outfits experimenting with AR/VR products based on the iPhone and iPad.
That would be followed in 2018 with Apple offering a way to allow developers to offer AR/VR devices that would be certified for the iPhone, under the "Made for iPhone" program that Apple currently has in place for accessory manufacturers. Munster told his clients, "We believe 10 years from now Generation Z will find reality inefficient. We believe the concept of an 'inefficient reality' is evident through smartphone use today — the precursor to mixed reality — offering users the ability to find more information as needed."
source:
AppleInsider