Apple and Samsung may need to start worrying about OnePlus and Huawei's premium market growth
7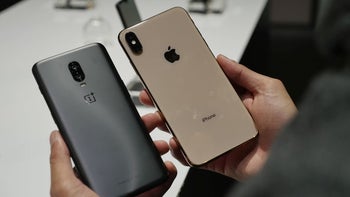 While we wait for market research firms to crunch the overall Q1 2019 smartphone shipment numbers, most likely reiterating
the industry's recent decline
, yet another report looks back on 2018 with an interesting focus on the premium ($400+) segment. This actually had a pretty great year, posting healthy 18 percent sell-through growth compared to 2017 mainly thanks to Apple, Huawei, Oppo, and... OnePlus.
The makers of the
incredibly popular OnePlus 6T
managed to break into the top five global premium brands in 2018 after accounting for a measly 1 percent of the segment's shipments around the world in 2017. Although the company's year-on-year jump from 1 to 2 percent market share doesn't exactly sound massive, that actually equates to a staggering 209 percent growth in global sales.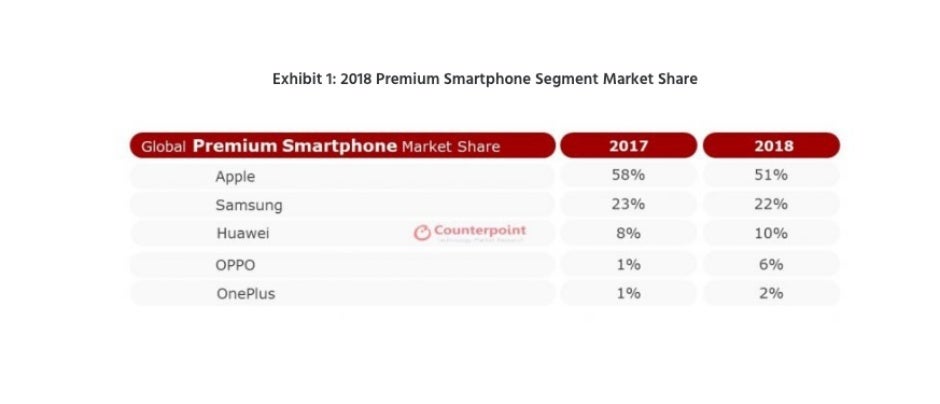 Unsurprisingly, Apple held on to the number one spot in premium smartphone shipments last year, with a towering 51 percent slice of the pie that's nevertheless smaller than the tech giant's 58 percent share in 2017. Samsung and Huawei also retained their silver and bronze medal placement respectively, although the former company slipped from 23 to 22 percent market share while the latter cracked double digit territory, at 10 percent, after accounting for 8 percent of the previous year's premium sales.
Believe it or not, OnePlus was not actually 2018's top premium performer, as sister brand Oppo somehow managed to boost its numbers by a mind-blowing 863 percent from 2017, jumping to 6 percent share after eating up only 1 percent of the market a year earlier. Of course, Oppo owes its success almost entirely to China, where it followed Apple and Huawei in third place in the premium segment.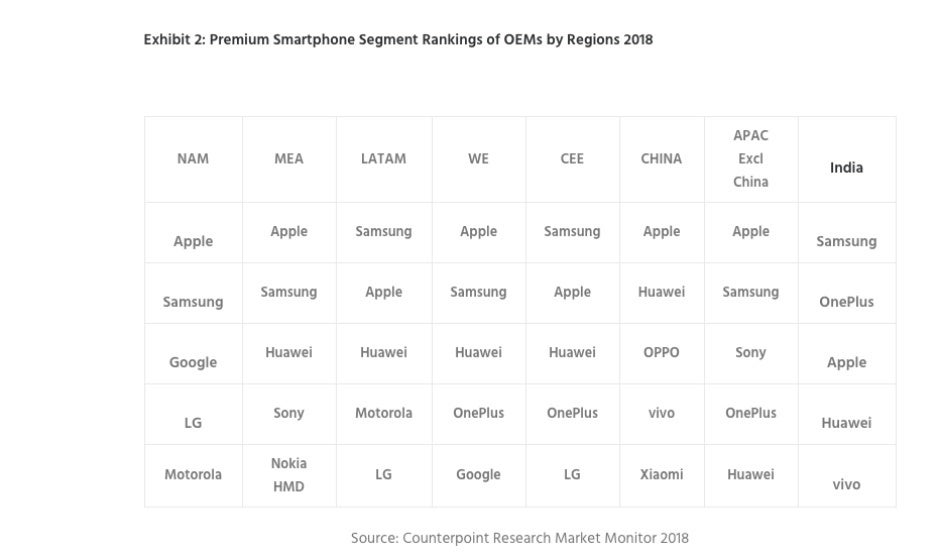 Meanwhile, OnePlus performed exceptionally well in
India
and across Western Europe, also
breaking into the US top five chart during Q4
but ultimately yielding to Apple, Samsung, Google, LG, and Motorola in North America as far as full-year shipments are concerned. By the way, Google had a decent 2018 as well, winning the bronze medal in North America and ranking fifth in Western Europe's premium segment, behind Apple, Samsung, Huawei, and OnePlus.