Vote now: Do you use a power bank with your smartphone?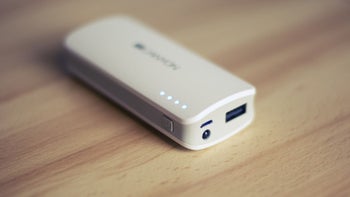 Batteries! The bane of modern electronics! We've talked about this time and again, but it's still so true. Had our batteries been better, our world would've been much different. From electric mobility to every portable electronic device, batteries are failing us constantly.
Take smartphones, for example. Back in the day, when phones were still dumb, a simple lithium-ion, or even nickel battery was able to provide juice for days or even weeks. Then smartphone technology made several leaps, leading to today's personal communication devices, while batteries remained in the last century.
We can rant for days about the situation, but it is what it is, and we have to make the most of it. So, one way to circumvent the problem is to carry a spare battery with you. In the old days, these were the actual smartphone batteries, easily replaceable, but nowadays, when almost all phones are factory sealed, we have to rely on the so-called power banks.
That is just a fancy term for an external battery that you connect to your phone when it's low on juice. Do people use those, and if so, how often? That's the question, as the old Shakespearean saying goes.
Today's poll is focused on that particular question, and the results will show the scope of our battery problem. Perhaps we don't require longer-lasting batteries? Maybe charging overnight is the solution. I personally don't think so; it's just a nasty, conditioned habit, but let us know what you think in the comments below.
Recommended Stories