Pixel 6 series gremlins are at it again
19
We may earn a commission if you make a purchase from the links on this page.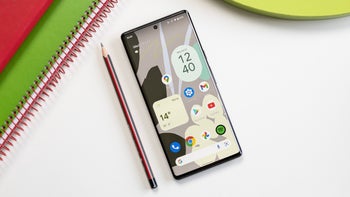 You can't blame
Google Pixel 6 Pro
users for being a little excited. There have been rumors about Face unlock coming to the Pixel 6 Pro with the next Quarterly Pixel Feature Drop which is expected to take place on June 6th.
And to make things more exciting, nearly a month ago we told you that a Sony image sensor used on the Pixel 6 Pro might allow
Google
to add a facial recognition system to the phone
that could create depth maps
although it wouldn't be able to work in low-light conditions. In those situations without enough light, there is the under-display fingerprint scanner that could be employed.
New bugs discovered by Pixel 6 users

Some new bugs are making their way across Pixel 6 Pro land including one that fails to turn the screen of the phone off. As a
Reddit
user with the handle
sempiternum
said, "My Pixel 6 Pro has a display timeout setting set on 30 seconds. The stuff is that after 30 seconds the display doesn't turn off at all."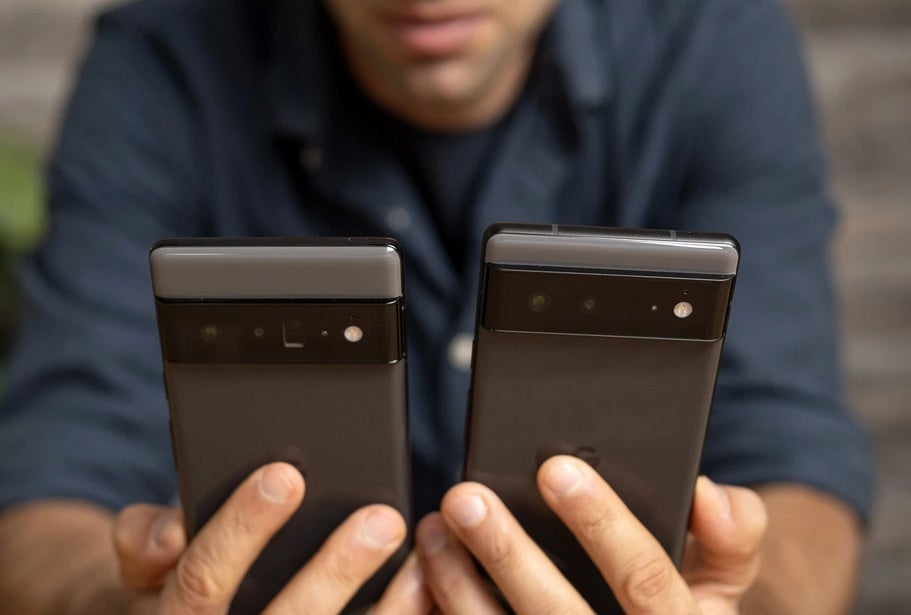 The June Quarterly Pixel Feature Drop will soon be here
He continues by noting that "The always-on settings and the function that keeps the display (on) if being watched is off too. No screensaver active too. This is very annoying since the Pixel turns on in my pocket and I always find it on emergency screen or pin digit mode, and a lot of battery is obviously being drained."
Not too late to buy the Pixel 6 and the Pixel 6 Pro

Others said that they had the same issue after updating apps. One suggestion from a fellow Pixel 6 Pro user was to uninstall the most recently added apps in the hope that a rogue app was causing the problem. No luck there, and another user tried the dreaded factory reset; that didn't help either. This writer has not experienced this on my Pixel 6 Pro, but we will keep our ears close to the ground for anything new regarding this problem.
And another Pixel 6 Pro owner (
Lunatichippo45
) took to his Reddit account to ask if anyone's Pixel 6 Pro has been acting strange lately. Over the last two weeks,
his phone has experienced several problems
including:
Not being able to make or receive phone calls without a reboot.
Phone will show I am connected to the network (T-Mobile) but I will have no data. A reboot will fix this.
Just today my Pixel Buds were connected but there was no audio. A reboot fixed this also.
My Pixel Stand 2nd Gen will not fast charge no matter what settings I try.
One suggestion was made that instead of rebooting, the user should turn on and off airplane mode instead.
Pixel 6 users shouldn't have to reboot their phone daily

Another Pixel 6 Pro user wrote, "My P6P just suddenly stopped recognizing the sim card...like 7 months after having no issues at all. I've tried every solution to get it working again (reboots, cleaning the card and slot, activating esim) and nothing works. I've defended this thing to death even with all the minor bugs and strangeness the Pixel line is known for...but the core of the issue is that the phone needs to function as, you know, a damn phone!!!"
A couple of Reddit members said that they too are experiencing these daily problems and one noted that if he reboots his phone once a day, it is usually ok. But as another Pixel 6 series user pointed out, a daily update should not be necessary. One Pixel 6 Pro user stated that all of his Gremlins were fixed with the Android 13 beta. That is the second time we've heard about the phone's performance improving with the installation of the Android 13 beta.
We still wouldn't recommend it because it is not stable, but we've heard that the beta even made the beleaguered under-display fingerprint scanner work better. This might give Pixel 6 and Pixel 6 Pro users something to look forward to once the stable version of Android 13 is ready to be released in August or September.