OnePlus 7 Pro bests LG and Samsung devices in US download speeds, iPhones lag far behind
13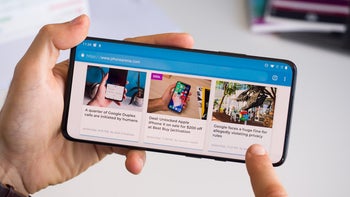 One of the reasons why
5G-enabled smartphones
are expected to expand so slowly around the world compared to 4G LTE-capable devices back in the day is the latter group still satisfies the needs of most tech consumers with excellent download and upload speeds, as well as great coverage. Of course, 5G will eventually bring a substantially improved cellular experience to the masses, but for the time being, 4G phones can do a perfectly adequate job of surfing the web, downloading media, and streaming video with minimal delay.
While many people seem to pay attention primarily to things like camera features, design, screen size and quality, processing power, or battery capacity when buying a new handset, there are important differences to consider in areas like mobile network capabilities as well. These largely stem from the use of various cellular modems built into the phones' SoCs, but both manufacturer and carrier optimizations can also come into play.
Samsung has the most devices in the top 50, but OnePlus is number one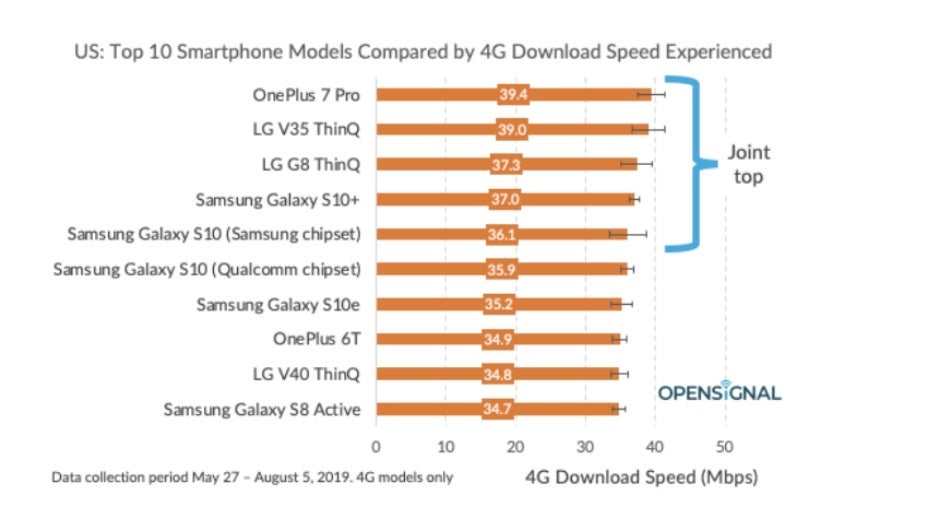 Just in case it wasn't already clear how far OnePlus has come in an incredibly short window of time, the company's
exceptionally well-reviewed 7 Pro
got the highest overall scores in this in-depth new OpenSignal report, ahead of the
LG V35 ThinQ
and
G8 ThinQ
. We're talking average 4G download speeds of 39.4, 39, and 37.3 Mbps respectively, but although Samsung technically fell short of the US podium, its
Galaxy S10+ and Galaxy S10
are deemed part of the "joint top" club, with impressive rates of their own exceeding 36 Mbps.
Basically, the differences between these five handsets can be considered negligible as far as the real-life download experience is concerned. To a certain extent, the same can probably be said about the
Galaxy S10e
,
OnePlus 6T
, LG V40 ThinQ, the ancient
Galaxy S8 Active
, S9 Plus, Note 9, and Google Pixel 2, all of which surpassed a very respectable average speed of 34 Mbps.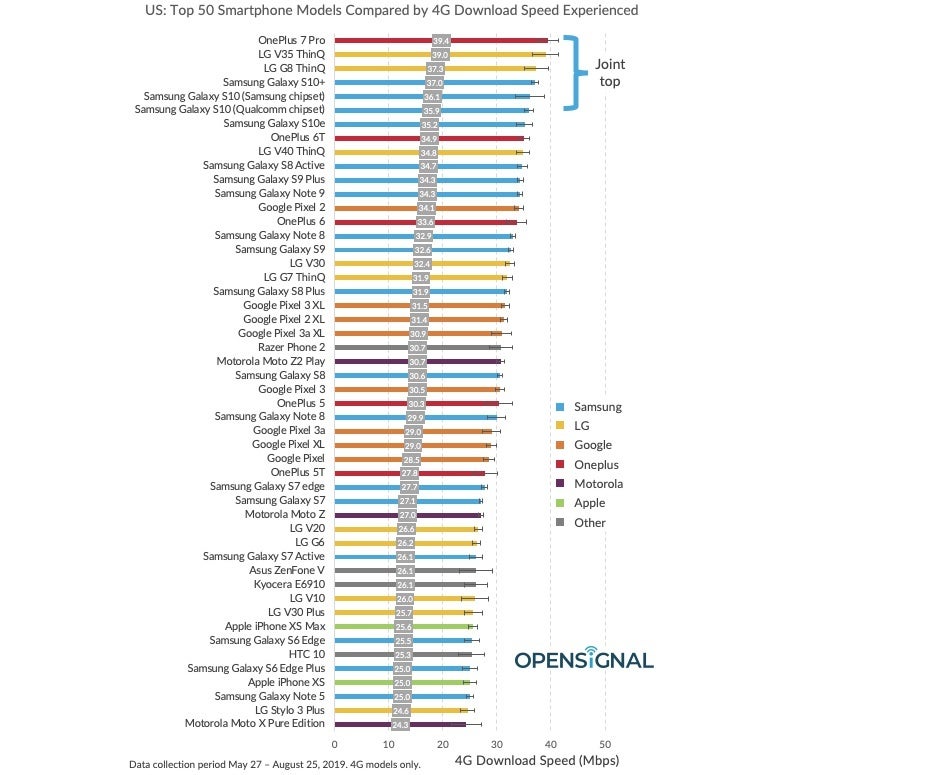 Unsurprisingly, every single model featured on this top 50 list can be characterized as a high-tier or mid-tier product based on LTE capabilities, and we also can't act too surprised to see 36 percent of these phones come from Samsung, with 20 percent from LG, and 15 percent from Google.
iPhones are not great for downloads, but they're pretty solid for uploads
Apple hasn't spent as much time and money on upgrading the LTE support of its iPhones in recent years as the camera technology, biometric recognition, or AI features, which explains why the
iPhone XS Max and XS
are ranked a shameful 43 and 47 respectively in OpenSignal's US top 50 download speed list, behind the likes of the OnePlus 5, Google Pixel 3a, original Google Pixel,
Galaxy S7 Edge
, first-gen Moto Z, Asus ZenFone V, or LG V10.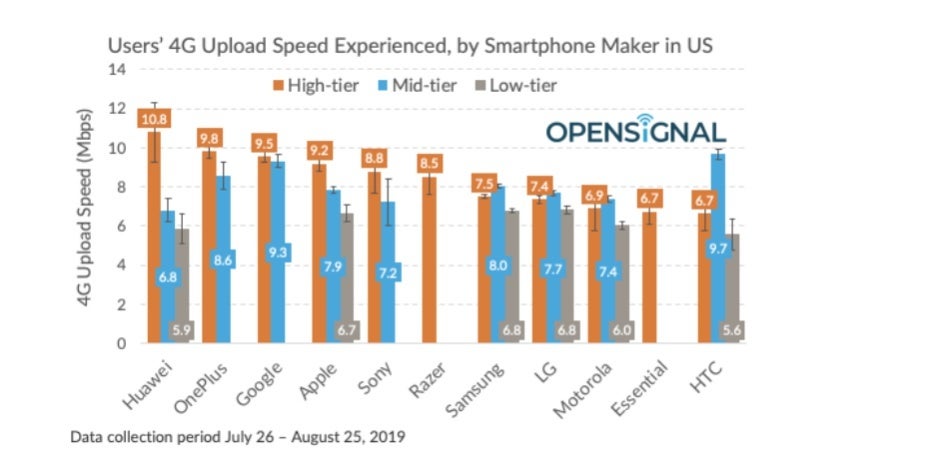 Of course, the
iPhone 11 family
is expected to
bump up the cellular technology
of last year's lineup, but that might not be enough to catch up with today's Android heavyweights. If it makes "iFans" feel any better, Apple isn't as far behind its rivals in upload speeds, with a 9.2 Mbps average for high-tier products, compared to 10.8, 9.8, and 9.5 Mbps for Huawei, OnePlus, and Google respectively.
Huawei's number one average upload speed slot is perhaps even more interesting to note, given the Chinese company's total absence from the top 50 download list. Circling back to download speeds, it's also worth highlighting that OnePlus leads the overall high-tier pack, while HTC and BlackBerry are dominating the mid-tier and low-tier charts respectively. That leaves both Samsung and Apple without a single mobile network experience trophy.