The LG V50 ThinQ 5G and its Second Screen add-on are not as expensive as you feared
5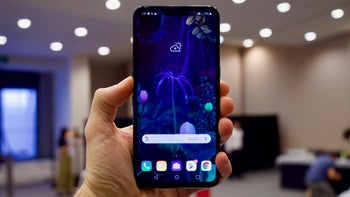 After making quite a few waves last week with some pretty
unbelievable introductory deals
on the company's
more affordable high-end 2019 model
, LG is today finally ready to share the official pricing information of the
V50 ThinQ
5G.
Only for Korea
(predictably enough), as Sprint and
Verizon
continue to keep things vague in terms of the ultra-powerful phone's US availability.
But just like we did a few days ago with the
Samsung Galaxy S10 5G
, we'll try to put these newly revealed figures in the right regional perspective, and more importantly, predict what it all means for prospective US buyers of the
LG V50 ThinQ 5G
.
Not as bad as expected
Granted, the sample size may not seem large enough to draw conclusions about 5G-enabled smartphones in general. But clearly, the first wave of these blazing fast mobile powerhouses is not as insanely expensive as certain analysts suggested and many consumers feared. Naturally, the
Galaxy S10 5G
is a couple of hundred bucks pricier than the 4G LTE-only S10 and S10+, and the same goes for the
V50 ThinQ 5G
when compared to the
G8 ThinQ 4G
.
Namely, we're looking at a starting price of 1,199,000 won in LG's homeland for
the company's most advanced handset
so far announced this year, while the smaller and slightly less beefy
G8 costs KRW 897,600
in an entry-level configuration. Those two numbers directly convert to $1,055 and $790 respectively, although you probably already know that's not how US price tags are determined.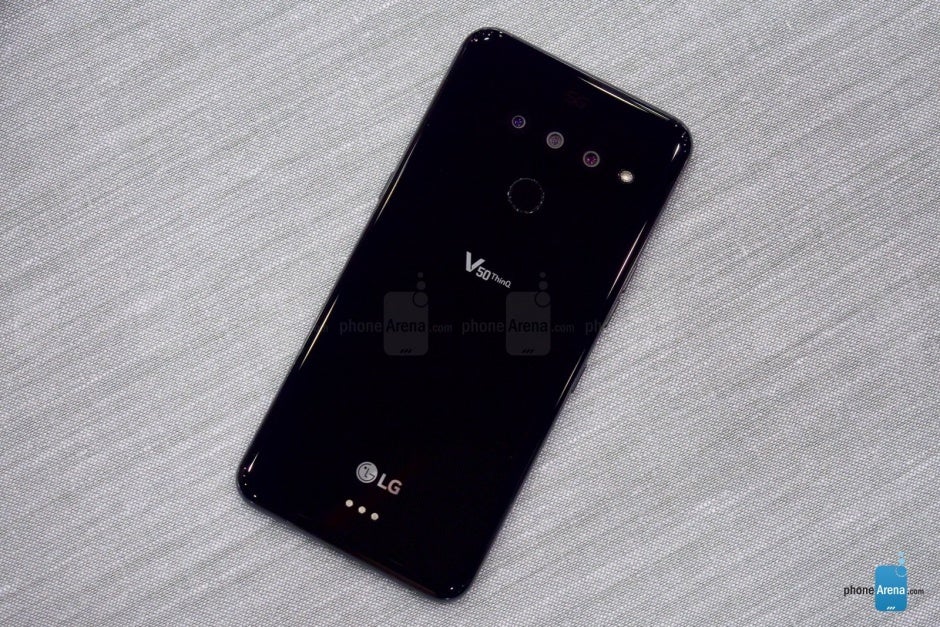 For instance, the unlocked LG G8 ThinQ fetches $850 stateside (at least in theory, because in practice, you can already
get a massive discount
), which most likely means the V50 ThinQ 5G is looking at an official US price of between $1,100 and $1,200.
LG actually acknowledges that's "unusual" and relatively hard to swallow, explaining the high retail costs are a result of integrating various "5G signal processing components", which require "large capacity batteries and powerful heat dissipation devices" to "stably implement 5G performance." Of course, it doesn't come as a surprise that
5G needs more power
, eating up a lot of energy in the process, which is why we're hardly shocked of the price point unveiled today in Korea.
Can the LG V50 hold a candle to the Galaxy S10 5G?
While it would be undeniably foolish to try to definitively answer that question until we get a chance to rigorously review these phones, it's fairly obvious Samsung has a few important advantages in this heavyweight battle. Namely, a fourth rear-facing camera (the LG V50 "only" has three), two extra gigs of RAM (8 vs 6), and more internal storage space (256 and 512GB options vs a single 128 gig model).
The LG V50 ThinQ 5G also comes with a smaller screen and battery, although that's not necessarily a disadvantage. Not for everyone, at least. But these differences certainly explain why the 5G-capable
Galaxy S10
version is 200,000 won (around $175) costlier than its direct rival.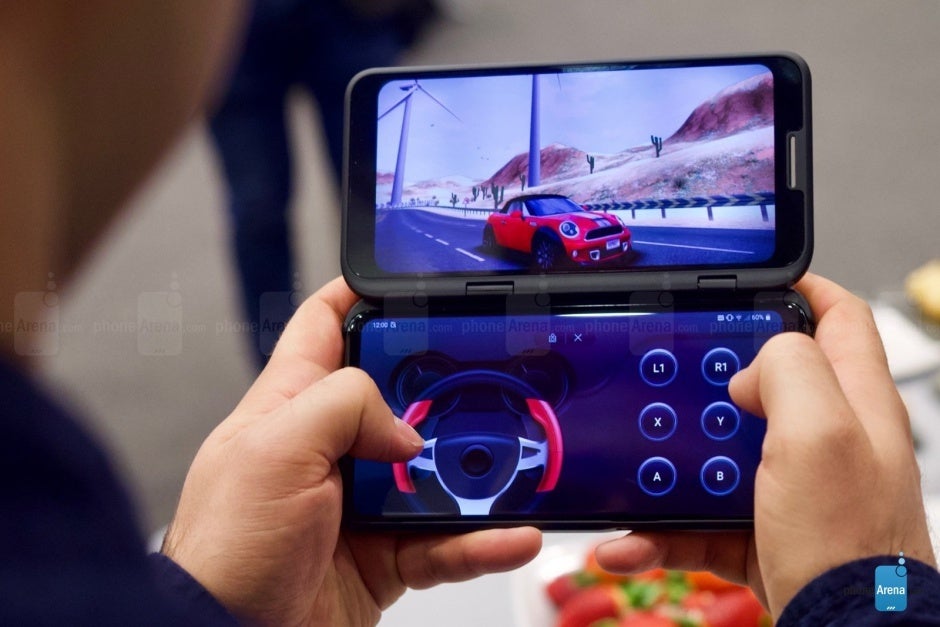 Interestingly, LG wants to take on the
Galaxy Fold
as well (kind of) by releasing the V50 ThinQ alongside an optional "Dual Screen" case. That basically transforms this "conventional"6.4-incher into a foldable device... of sorts, with a secondary
6.2
-inch display in tow enhancing the user's productivity and multitasking by enabling sleek new use cases. You can use the two screens separately or together in a number of interesting scenarios (LG seems to be mainly focusing on gaming enhancements), and the inventive accessory is priced at the rough equivalent of $190.
Both the LG V50 ThinQ 5G and its Dual Screen attachment are scheduled for an April 19 launch in Korea, which means the Galaxy S10 5G will get a commercial head start of exactly two weeks. But that's nothing compared to how long we must wait for
5G speeds
to become
available on a large scale
around the world.