AT&T's 5G Evolution has data speeds slower than 4G LTE
8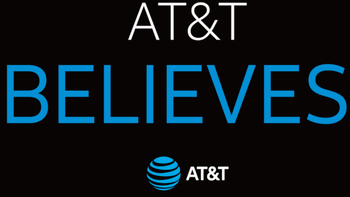 AT&T's misleading 5G Evolution is really an enhanced 4G service that uses some of the tools of the trade to hike its data speed. For example, 4 X 4 MIMO increases the number of connections between a phone and a cell tower, 256QAM sends more data to compatible handsets using the same amount of binary signals., and carrier aggregation combines spectrum from two or more carriers to increase the data capacity of a data channel. In other words, AT&T's 5G Evolution is not really 5G, which is why
Sprint has sued AT&T over the use of the 5GE logo
on certain handsets that are connected to the network.
A study released today by OpenSignal
reveals that Verizon and T-Mobile's 4G LTE signals are actually a bit faster than the 5G Evolution service offered by AT&T. The data comes from phones that have the OpenSignal app installed. OpenSignal says that phones that are 5GE compatible had data speeds of 28.8Mbps on AT&T's faux 5G network. The same phones had 4G LTE data speeds of 29.9Mbps on Verizon, 29.4Mbps over T-Mobile and 20.4Mbps on Sprint.
In other words, AT&T's 5G Evolution speeds don't offer any advantage over 4G LTE speeds from its rivals. And even on phones not compatible with AT&T's 5GE signal, it was Verizon and T-Mobile tied at the top with data speeds of 19.4Mbps each followed by AT&T's 18.2Mbps and Sprint's 16.3Mbps. The data was collected between January 28th and February 26th of this year.
AT&T does have real 5G service available in 12 test cities right now through the use of the Netgear Nighthawk mobile hotspot. But even
those data speeds have not been as fast as many expected them to be
, barely surpassing the speed of the carrier's LTE-A service. Verizon is expected to kick off its 5G mobile service on April 11th. Sprint and T-Mobile will also launch 5G service this year.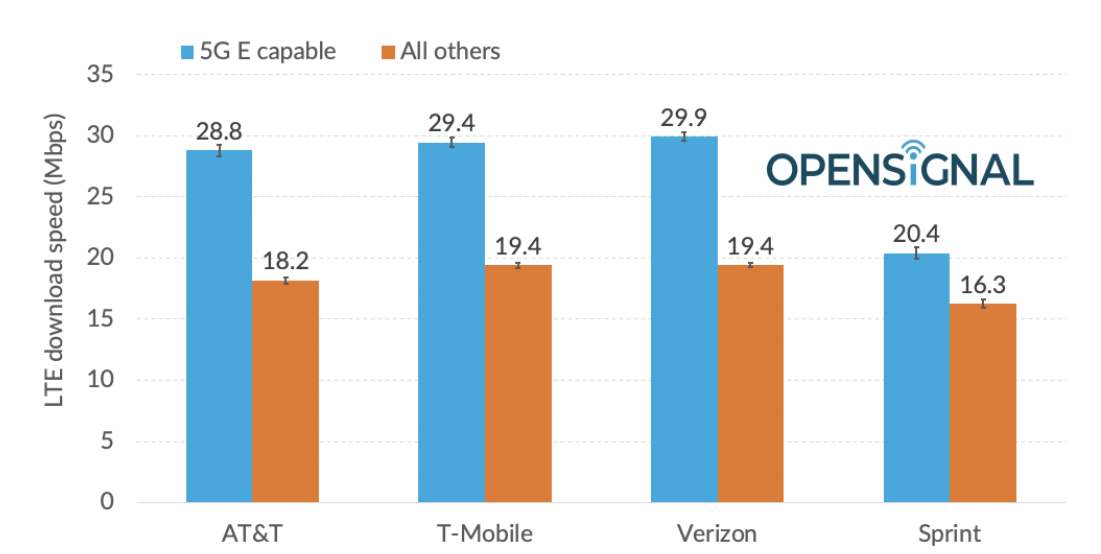 OpenSignal report shows that AT&T's 5G Evolution is slower than 4G LTE on Verizon and T-Mobile