Yet another killer LG V30 deal brings the phone down to yet another all-time low price
5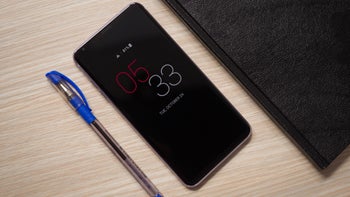 One of the most overlooked flagship smartphones released in the second half of 2017 has dramatically changed its status recently, becoming a bargain hunter's wet dream as it dropped
well below the $400 mark
in
brand-new condition
at a number of authorized US retailers. Of course, buying the LG V30 refurbished from a trusted eBay seller is a great way to maximize your savings while minimizing the risks of encountering any functionality problem during your first few months of use.
When it comes to positive feedback from eBay shoppers, you can't find many veteran sellers with a better track record than Qualitycellz. The 99.8 percent positively rated e-tailer has a GSM unlocked variant of the Snapdragon 835-powered
LG V30
up for grabs at a crazy low price of $189.99 right now.
The handset has never been this cheap in such good cosmetic condition, being rated 8 out of 10 as it presents blemishes due to "handling and unlocking." Fully functional and sold alongside an LG charger and USB Type-C cable, the ultra-affordable V30 "may not come" in its original box, which doesn't sound like much of an inconvenience.
Interestingly, while you can naturally activate the unlocked phone on your US GSM network of choice, be it AT&T, T-Mobile, or a smaller wireless service provider, Qualitycellz also throws in a Mint Mobile SIM card at no extra charge. With it, you'll get 90 days of complimentary service, including unlimited talk and text, as well as 8 gigs of high-speed data, which is advertised as a $60 value, although technically, the prepaid operator is currently charging only $20 for the same offer as far as new subscribers are concerned.
Leaving aside this freebie you may or may not want to use, the
LG V30
provides pretty unbelievable bang for your buck at $190 on its own. In addition to the aforementioned processor, which can easily outperform newer mid-range chips, the 6-incher also has a beautiful OLED screen with razor-thin bezels going for it, as well as dual 16 + 13MP rear-facing cameras, a respectable 3,300 mAh battery, and a timelessly premium construction.