iPhone sales could suffer from Apple's $29 battery replacement program, here are the estimated numbers
35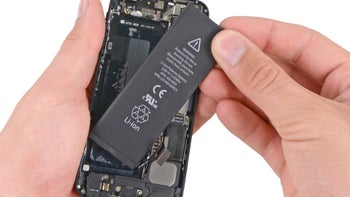 Apple's decision to lower the price of iPhone
battery replacements to $29
(from $79; 63% discount) could cut into its 2018 smartphone sales. These observations were made by Barclays analysts, but anyone following the
Battery Gate scandal
would have guessed as much.
However, Barclays also has estimates on what the potential damage could be. According to company analyst Mark Moskowitz, a whopping 77% or 519 million iPhone users are eligible to replace their battery via the program. Here are his calculations:
In our base case scenario, 10% of those 519M users take the $29 offer, and around 30% of them decide not to buy a new iPhone this year. This means around 16M iPhone sales could be at risk, creating ~4% downside to our current revenue estimate for C2018.
As you've probably heard, these developments are a direct result of Apple's admission of slowing down iPhones with older batteries in certain situations in order to prevent more serious issues.
In January 2017, Cupertino released an
iOS update
which introduced power management functionalities that addressed a problem with unexpected iPhone shut-downs after many user reports and complaints.
At the time, no one asked about Apple's approach to fixing the issue and the company hushed it up until a recent
user investigation
on Reddit and a subsequent confirmation from
benchmark results
provoked an official response. Apple's statement resulted in a huge community backlash and
several lawsuits
, so Tim Cook & Co. issued a
letter of apology
and commenced its $29 battery replacement program in an attempt to regain the trust of users.