Apple publishes letter of apology, cuts price to replace certain iPhone batteries by 63% to $29
84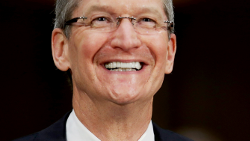 After
Apple recently confirmed that it throttled the CPU speed of certain older iPhone models
, the company today published an apology letter that it titled "A Message to Our Customers about iPhone Batteries and Performance." In the letter, Apple acknowledges that customers might feel that Apple let them down. As a response to those who say that Apple is guilty of planned obsolescence, the company says that it would never do anything to shorten the lives of its products.
Apple is now being accused in lawsuits of purposely slowing down the performance of older iPhone handsets
just when the newest models are ready to be launched, thus creating demand for the newer iPhone units. The tech titan explains things differently. It says that over time, chemically treated batteries such as the rechargeable ones used inside the iPhone, start to become less reliable in terms of delivering peak power when the phone needs it to handle a complex task. If the battery can't power the phone, the latter will shutdown.
With last year's update to iOS 10.2.1
, the operating system "dynamically manages the maximum performance of some system components when needed to prevent a shutdown."
Originally, Apple says that it figured that users of models ranging from the
iPhone 6
to
iPhone 6s Plus
(including the
iPhone SE
), were experiencing slowdowns due to "a normal, temporary performance impact when upgrading the operating system as iPhone installs new software and updates apps, and (from) minor bugs in the initial release which have since been fixed." But Apple now says that there was a third factor that it should have taken into consideration, the continued deterioration of the battery in these units. Most of the phones suffering from slower performance were running on their original batteries.
"We've been hearing feedback from our customers about the way we handle performance for iPhones with older batteries and how we have communicated that process. We know that some of you feel Apple has let you down. We apologize. There's been a lot of misunderstanding about this issue, so we would like to clarify and let you know about some changes we're making."

"First and foremost, we have never — and would never — do anything to intentionally shorten the life of any Apple product, or degrade the user experience to drive customer upgrades. Our goal has always been to create products that our customers love, and making iPhones last as long as possible is an important part of that."-Apple
Apple says that in order to "regain the trust" of Apple users, it is taking two steps:
The cost to replace a battery on an out of warranty iPhone is being reduced by $50 to $29. The phone getting the discounted battery must be an iPhone 6 or later, and needs to have a battery that needs to be replaced. Apple will offer this price from January through December 2018, and more details will soon be announced.
Early in 2018, Apple will disseminate an iOS update that will allow users to learn more about the health of the battery that is powering their iPhone. This will show iPhone owners whether the condition of the battery powering the phone is negatively affecting the performance of the device.
Apple ends the letter by saying "We will never stop working to earn and maintain it. We are able to do the work we love only because of your faith and support — and we will never forget that or take it for granted."
You can read the entire apology for yourself by clicking on the sourcerlink. The apology probably won't stop the already filed lawsuits from proceeding, but from Apple's point of view it was required to get its side of the story out.
source:
Apple
Recommended Stories