Justice Department investigating Huawei for violating U.S. sanctions on Iran
16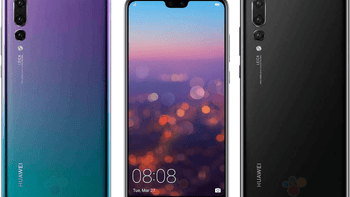 According to the
Wall Street Journal
, the U.S. Department of Justice is investigating Chinese phone manufacturer and network supplier Huawei. The company
already caught the attention of the U.S. government back in 2012
for its rumored ties with the Chinese government. Earlier this year, U.S. officials warned Americans not to buy Huawei devices for fear that they could spy on U.S. consumers and corporations. Big box electronics retailer
Best Buy said last month that it would stop selling Huawei smartphones
.
Today's report says that the Justice Department investigation deals with allegations that Huawei violated U.S. sanctions against Iran. ZTE, which has also been linked to the Chinese government and possible espionage issues,
was found guilty last year of sending goods and services to Iran and North Korea
,
and fined $1.19 billion. The company failed to comply with the punishment set forth by the U.S. Commerce Department and now is
banned from receiving U.S. exports until March 2025
. That is a crippling blow to ZTE's smartphone business since it could leave them without the ability to source Snapdragon chipsets and the Android operating system. The
Wall Street Journal
says that the worse-case scenario facing Huawei is a similar U.S. export ban.
Both Huawei, which is the third largest smartphone manufacturer in the world, and ZTE, deny that they are a national security threat to the U.S. A Huawei spokesman pointed out that smartphone producers share the same suppliers, which he uses as proof that Huawei phones are no riskier than its competitors' handsets. That is a dubious claim considering that Huawei phones use their own home-grown Kirin chipsets and Android skin.
Despite all of this, there are consumers who would prefer that they had the opportunity to snag Huawei's current top-shelf model, the
P20 Pro
. The company is not offering the device in the states. A recent poll taken by PhoneArena revealed that
a majority (50.67%) of those responding said that they would purchase the device
if given the chance. Only 16.14% said that privacy concerns would keep them from buying the phone.
source:
WSJ