Poll results: politics be damned, we want that Huawei P20 Pro!
24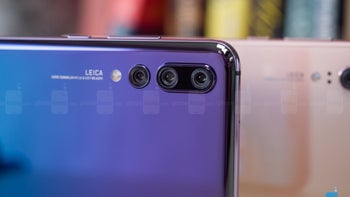 Huawei was so, so close to officially making it the US markets via a chain of carrier deals. AT&T, Verizon, and T-Mo were all on board to sell the Huawei
Mate 10
, but were pressured to back off in the last moment. The CIA, FBI, and NSA all said that Huawei's phones are not to be trusted and might be used to spy on users.
We won't go as far as to discuss spying opportunities and modern portable devices. But the end result is pretty heartbreaking for your average smartphone fan. The triple-camera-equipped, chameleon purple Huawei
P20 Pro
is not going to make it to the official market.
Well, it will, but through 3rd party retailers and Amazon and eBay ads. Then, you have the band coverage nightmares to deal with, as it seems that the
P20
Pro is only fully compatible with AT&T at this point.
We thought we'd ask you: do you care about these privacy warnings, or would you buy the P20 Pro on the spot if you had the chance, what would you do? Well, 50% will buy it, while 11% will consider it. Only 16% of voters said they were actually concerned about the warnings of espionage.