Huawei and Samsung will bury the patent hatchet soon, continue to fight for market domination
2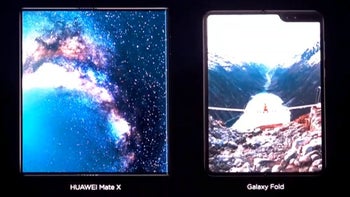 Like global smartphone sales, patent wars between various companies involved in this ultra-competitive industry reached peak insanity levels a while back, steadily slowing down in recent years. In perhaps the most telling sign that the world's largest mobile device vendors had finally understood their resources are better spent elsewhere,
Apple and Samsung reached a historic settlement
last year in a back-and-forth legal dispute that started a whole seven years earlier.
As reported by FOSS Patents
, Huawei and Samsung are preparing an out-of-court settlement agreement that's likely to be finalized in the next few weeks, asking for a 30-day stay of an appeal filed by Huawei in the US. If an agreement is reached during this 30-day period, the China-based appellant expects to file an unopposed motion to dismiss the case, which would essentially bring this nearly three-year old conflict to a close.
This particular war has largely flown under our radar, but you may remember
Huawei sued Samsung first
in both China and the US, which predictably incited
countersuits on Samsung's part
, but also
a small win for Huawei
almost a year ago. Since then, Samsung brought new patent infringement allegations against its increasingly successful arch-rival, which were supposed to be heard by a San Francisco jury in September. Huawei was trying to avoid that with this pending appeal, but it seems like the two tech giants are ready to bury the hatchet once and for all.