Apple, Samsung settle their long running patent suit for an undisclosed amount
40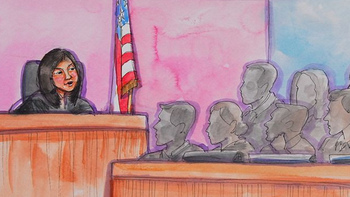 Apple and Samsung have buried the hatchet. The long running patent infringement suit that at times was acrimonious, has been settled for an undisclosed amount. Apple sued Samsung in 2011, accusing the South Korean based manufacturer with copying the design of the Apple iPhone to produce its own smartphone line.
In August 2012, the jury awarded Apple $1.05 billion
.
Over the years, the award amount was whittled down, and a final verdict was reached last month after a new trial on the amount of the award. Apple was seeking $1 billion and Samsung wanted the amount reduced to $28 million. The jury met both companies half-way
and awarded Apple $538.6 million
.
During the fierce courtroom battle between Apple and Samsung, the pair still had a working relationship. Samsung sold Apple chips and displays for the iPhone. In fact, according to the
Wall Street Journal
, Samsung earns $110 for each
Apple iPhone X
. With the court battle over between the two biggest names in the industry, we could see more cooperation between them.