Samsung Galaxy Fold vs Huawei Mate X: the Big Battle of Foldable Phones
47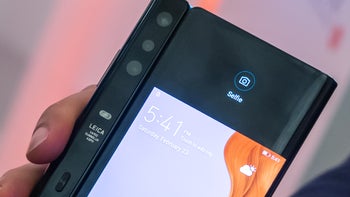 In 2019, there are two foldable phones that will set the tone for the future of this new smartphone format: the Samsung Galaxy Fold on one hand and the Huawei Mate X on the other.
These two are very different in their approach to the foldable form factor: Huawei's one features a gigantic 8-inch AMOLED display, a razor thin design, top-notch specs and 5G connectivity, while the Samsung folds like a book and does not have its screen exposed to the outside world.
So... how do these two compare? It's time for a deeper dive in the specs and features of the Huawei Mate X against the Samsung Galaxy Fold.
Let's start with a quick overview of the specifications:
Samsung Galaxy Fold
Huawei Mate X
Short description
Foldable phone with its main screen on the inside
Foldable phone with its main screen on the outside
Folding mechanics
Concealed hinge with multiple interlocking gears
Falcon Wing hinge
Main display
Main 7.3" AMOLED screen with a notch
1536 x 2152 px
Main 8" AMOLED screen, no notch
2480 x 2200 px
Additional displays
Secondary 4.6" "Cover Display" AMOLED screen, 840 x 1960px
When folded divides into a front 6.6" 19.5:9 screen
and a back 6.38" 25:9 display
Security
Fingerprint on the side, separate power key
Fingerprint embedded in power key
Processor
Snapdragon 855
Kirin 980 7nm chip
5G support
No
Yes, speeds of up to 4.6Gbps
RAM
12GB
8GB
Storage
512GB
512GB

Cameras
Six cameras total
3 front cams: 10MP on Cover, 10MP + 8MP depth on main
3 rear cams: 12MP main + 12MP telephoto + 12MP ultra-wide
New Leica Triple Camera (also used for selfies)
Main + Telephoto + Ultrawide
Battery
4380 mAh
4500 mAh
Charging
Samsung Fast Charge
55-watt Huawei SuperCharge
Price
$1980
around $2600 ( 2299 Euro)
Release date
April 26th
mid-2019
Folding Mechanics
The fundamental difference between these two devices is the way their displays fold. The Galaxy folds inwards, just like a book. On one hand, this ensures that vulnerable plastic screen is protected from keys and debris in pockets, and on the other hand, it's plain cool to unfold it and it all happens with a solid click and feel. However, this does require a second screen to be put on the outside of the shell. And with the Fold this secondary display on the front is disappointingly small and looks awkward on that tall and narrow body. It's a fully functional screen that you can use for everything, it is just very tiny.
Meanwhile, on Huawei's side of things, the Mate X folds outward, much like the wings of a bird. This means that you have just one big screen and when you fold it, you are still using the same screen, just half of it goes black not to disturb and distract. And this probably keeps the cost down a bit as the phone maker does not need to use two separate screens here. Unfortunately, this also means that the plastic screen on the Mate X will be left vulnerable in your pockets and it could quickly get scratched or further damaged if you are not extra careful. And this might be a huge issue.
Displays
Speaking of purely displays, both use AMOLED technology, but the Mate X has a bigger display, which, if you're getting a phone that folds, you'd probably want. The screen on the Mate is 8 inches in size, while the screen on the Galaxy measures 7.3 inches. You can also see that the resolution on the Mate is higher, so you get a crispier image. Secondly, the Mate X has no notch in the corner like there is on the Galaxy Fold. Whether you are among those who can't stand or those who tolerate notches, you'd always appreciate a screen without a notch.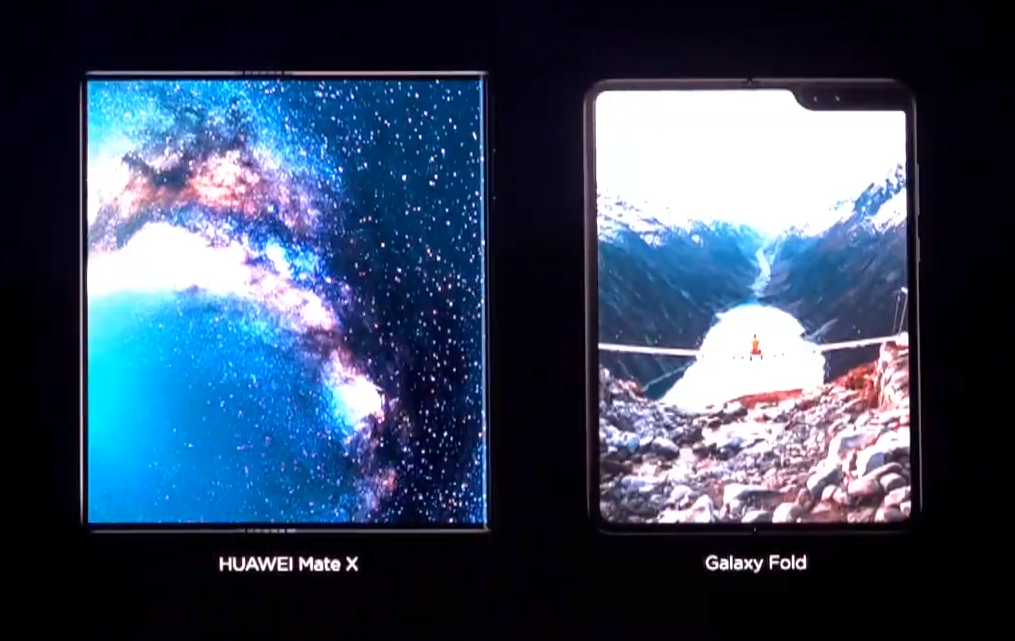 The Mate X also comes with a bigger battery, although with the bigger display it has that probably won't translate to much better battery life if it's better at all.
One big question we don't have an answer for yet is about battery life. Yes, you do get a 4380 mAh battery on the Galaxy and a 4500 mAh battery on the Mate, which sounds like a big size, but consider that these are phones that are much larger than your average current smartphone. How long will they really last if you use that big screen a lot? We don't have an answer just yet.
Cameras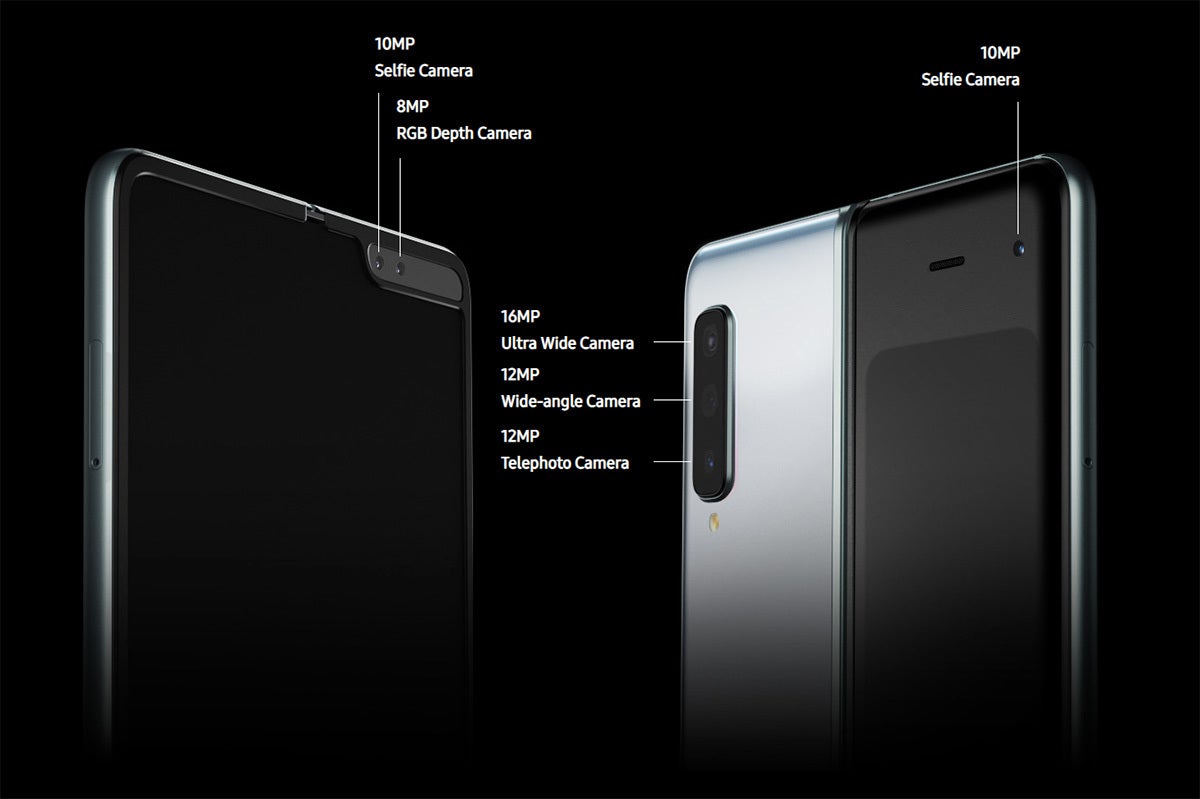 Considering that these phones are so expensive and so new, it really feels like a bit of a missed opportunity to see that the cameras that they come with really don't differ much from your regular flagship cameras.
On the Galaxy Fold, you have the exact same triple camera system as on the Galaxy S10 series, for example. Expectations are that the Mate X will also have a camera that is not much different than what current Huawei flagships offer.
Price and Release Date
Foldable phones are that revolutionary new thing that looks cool, but also costs a small fortune to manufacture, and that is why the sticker shock for these two is real.
The Galaxy Fold price is set at the exorbitant $1980 (and you need to pay state tax on top of that of course), and that's simply an amount of money that not everyone can afford. But even this high price pales in comparison to the sky-high price of the Mate X, which will cost close to $2600 when it launches sometime around the middle of 2019.
Do the extra $600 justify the advantages of the Mate X with the larger screen and so on? Again, only time will tell, but what we can say for sure is that these are very high prices to pay for first-generation devices and a brand new form factor. So unless you have piles of cash lying around in your pantry we definitely recommend you wait for the reviews and we mean the long-term reviews before actually pulling the trigger on either one of these phones.
Ultimately, however, the usefulness of both devices for those that are ready to pay the staggering prices will depend on how the whole folding action will feel in day-to-day use; on the durability of the hinges; on the reliability of the foldable displays. While both companies promise that the devices will go through thousands of open-close cycles before they start deteriorating, we need to see the phones in the hands of real people before we accept that.
Overall, though, it appears that while Samsung was the first major manufacturer to announce a foldable phone, Huawei is entering the race running at full speed just a few days later. Now that we know there's some proper competition in this segment, we're even more excited for the future of foldable phones.