BlackBerry, Nokia decide to drop patent infringement lawsuit filed in 2017
11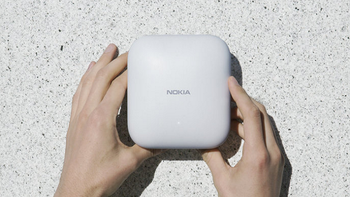 You might recall that in February 2017,
BlackBerry sued Nokia for patent infringement
. The former claimed that Nokia was using 11 of its patents without licensing them on products like the Flexi Multiradio base station, radio network controllers, and Liquid Radio software. BlackBerry took over control of the patents when it bought Nortel's intellectual property back in 2011 for $4.5 billion. Two years prior to the purchase, Nokia had attempted to buy the patents from Nortel, but was unable to complete the transaction.
Now,
a report from Bloomberg
says that the two companies have decided to drop the suit. While no announcement was released from either side, apparently both BlackBerry and Nokia shook hands on an agreement that will probably be made public at a future date. The products that Nokia manufactured, allegedly without owning licenses to the patents, were "essential parts" of the 3GPP industry standard. That would mean that BlackBerry should have licensed these standard-essential patents at a fair, reasonable and non-discriminatory (FRAND) royalty rate.
At the time of the suit, BlackBerry said that it wanted to be compensated by Nokia for the unauthorized use of its patents. BlackBerry also noted that the use of these patents by Nokia without obtaining a license, encouraged other companies to do the same thing.
Both Nokia and BlackBerry were the top smartphone manufacturers in the world at separate times. Now, the pair have licensed their name, software and branding to third party companies that continue to turn out Nokia and BlackBerry smartphones.