Huawei files lawsuit against Samsung over alleged patent infringements
66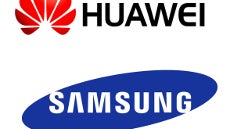 China has long been seen as a hotbed for copyright and patent infringement. Even though blatant rip-offs of well-known products aren't as prominent as they used to be, they're still being churned out in an
often rather shameless manner
. Thus, a number of Chinese companies have been threatened with litigation over the years from non-native companies. Huawei, one of the nation's largest tech firms, has turned the rulebook on its head in a new suit filed against Samsung, claiming its South Korean adversary has infringed on technologies relating to 4G connectivity and user interface.
We're very much accustomed to
witnessing Apple and Samsung battle in the courts
over patent and copyright infringement accusations. A back-and-forth that has, at times, become something of a pantomime, the irony is that the mobile market's two foremost firms
have long been manufacturing partners
. Huawei's bold move to sue the Samsung juggernaut renders it the very first Chinese firm to file a suit against the Galaxy maker. In a roundabout way, it also sends a message to the likes of Samsung and Apple that the company isn't afraid to seize the initiative in the wider battle for supremacy.
Huawei has filed the suits in both the United States and China seeking compensation for unlicensed use of 4G tech, along with unspecified infringements relating to OS and system software.
Ding Jianxing, head of Huawei's Intellectual Property Rights Dept., says:
We hope Samsung will . . . stop infringing our patents and get the necessary license from Huawei, and work together with Huawei to jointly drive the industry forward.
The late Steve Jobs once threatened to go 'thermonuclear' to take down what he saw as the 'stolen product' of Android, which somewhat set the tone for some of the playground-style courtroom tit-for-tat that has ensued. Huawei's IP chief, conversely, seems to be taking a more diplomatic approach, inferring that a licensing deal could be a mutually beneficial outcome.
Of course, whether such a deal will be made shall depend upon whether Samsung agrees that it has used Huawei's patented technologies and, more importantly, whether the courts corroborate Huawei's claims. It's worth noting that Huawei generates the majority of its revenue through telecommunications infrastructure, and boasts an impressive cache of over 50,000 granted patents.
It all makes for a potentially intriguing sequence of events, and we'll be keeping an eye out for Samsung's response on the matter.