HTC's first 5G smartphone is not expected to launch until the second half of 2019
1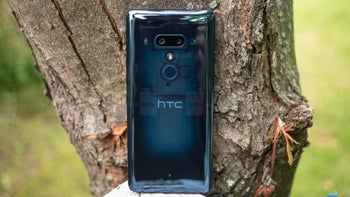 After repeatedly assuring us of the company's
long-term commitment
to the
smartphone market
over the past few months (which in itself doesn't feel particularly encouraging), HTC is back at CES 2019... with more promises of business revitalization.
While it continues to remain unclear exactly how HTC aims to turn its flagging handset division around,
Digitimes reports
the company's first 5G-enabled phones are not expected until the "second half of 2019."
The logic behind that decision is certainly sound, as the
5G market
is indeed "not yet mature at the moment", but as
numerous vendors
will try to
score bragging rights
with H1 releases, HTC might find it hard to escape the public perception of a late 5G adopter.
Granted,
the company's "5G mobile smart hub"
will come to market much earlier in a bid to "cater to business applications" in the initial development stage of groundbreaking 5G technologies, but that's obviously not the same thing. Besides, it's not like 5G infrastructure will become "mature" by the second half of 2019.

Nonetheless, HTC expects augmented reality and virtual reality to start rapidly catching on as 5G development progresses, with the company's long-term growth assisted by the integration of 5G, AR/VR, AI, and blockchain technologies.
That sounds... vague, unlike HTC's short-term VR product release strategy, which is much more coherent and easier to understand. It's almost like the company is keeping its smartphones around to boost the appeal of virtual reality headsets, and not the other way around. At the end of the day, what makes us sad is we have no idea
exactly what comes
after the underwhelming
HTC U12+
and forgettable
Desire 12s
.