A HTC U12+ successor isn't happening, "something else" on the way instead
13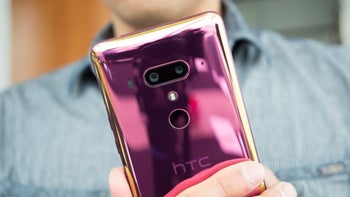 Over the years, as its smartphone business has
continued to shrink
, HTC has gradually switched its focus towards more premium devices in the hope of securing profits. But with the
HTC U12+
performing pretty poorly, it looks as though the company could soon switch up its strategy.
According to
new information
, HTC has scrapped all plans for a flagship in the first half of 2019. The company will instead be releasing some kind of mid-range offering in late spring. Unfortunately, it's unclear at this moment in time what price point
HTC
will be targeting. So specifications and features remain a total mystery, as does the device's design.
In addition to this new mid-range offering, the Taiwan-based company reportedly has "something else" in the works for later on in the year. It's unclear what this is but it could be a slightly more powerful device designed to compete with Apple's iPhones and next year's
Samsung Galaxy Note 10
. Alternatively, it could be something totally different that brings unique features to the table and avoids competing with the biggest brands.
Regardless of what these mentioned devices bring to the table, it appears clear that HTC is finally responding to its financial woes and switching up its smartphone strategy. However, as the company now holds less than 1% of the global smartphone market, the efficiency of its turnaround efforts will remain to be seen.