HTC executive says the company will try to gain market share and turn a profit in 2019
11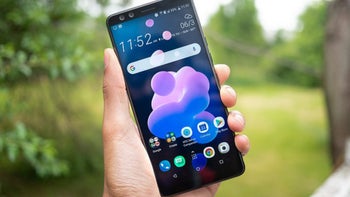 HTC has been out of the smartphone conversation for some time, possibly going back to 2014's HTC One (M8) with its dual camera setup and unique design. But since then, the company has been going downhill.
Third quarter revenue amounted to only $130.8 million
, a drop of nearly $400 million from the previous year. HTC's recent phones have been overpowered by releases from Samsung, Huawei, OnePlus and Apple to name a few. The company's global market share was reportedly .9% last year, down from 8.8% in 2011.
As we told you last month,
HTC is not giving up
. The company that built some of the most iconic Android phones in history, such as the
T-Mobile G1
(the first phone in the U.S. to be powered by the operating system) and the
Nexus One
, says that in 2019 it will focus on high-end and mid-range handsets. HTC Taiwan president Darren Chen
told Digitimes today
that with this strategy, the company hopes to start building market share and generating profits.
HTC needs to pull out the stops, throw caution to the wind, and develop a smartphone that will take the spotlight off of the usual suspects. Whether the company has the talent to do this is unknown at this point. But no company can afford to bleed red ink year after year, and if HTC wants to stay in the smartphone game, it needs to make itself relevant again.