Google Pixel 7 series reportedly having amazing success among U.S. carriers
17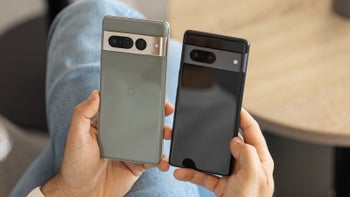 According to a new report, the Google Pixel 7 series is turning out to be having great success among carriers and their subscribers. This is in contrast to the same report last year, which held disappointing news for the Pixel 6.
These were the facts reported on research firm Wave7's latest report (via
Android Police
) which includes responses from salespeople at all three major U.S. carriers.
Last year
, while gauging interest on the Pixel 6 series, the Sales Reps revealed that interest on the Pixel was limited to diehard Pixel fans. In fact, this was even in spite of very high "kickbacks" or "spiffs" that were offered to incentivize the reps to promote the line.
This year is a different story, though. According to the latest survey, 30 of 39 reps stated that sales for the Pixel 7 series were stronger than those of its predecessors. Additionally, an AT&T representative mentioned that the Pixel 7 Pro is an upsell that is frequently successful over Google's base model.
When the focus is narrowed, Verizon was the carrier that came out on top when looking at sales share compared to the others. Verizon, which was formerly the only carrier to offer the Pixel, currently has Google's share at 7 percent, which is the same as Wave7's most recent survey but is an increase from 3-4 percent when the Pixel 6 was evaluated.
AT&T reached 6 percent — an increase from their previous 3 percent in October — and T-Mobile reached 4 percent. Prior to the debut of the Pixel 7, Google had maintained a range of 1-3 percent among these carriers.
This just proves yet again that the Pixel 7 and 7 Pro enjoyed a successful launch free of serious bugs, unlike its predecessor. I believe that early software issues with the device contributed to its less than stellar reception among the masses. Hopefully, this trend will continue with upcoming Pixel devices such as the Pixel 7a, Pixel Fold, and Pixel 8.