Google's original Pixel and Pixel XL are still waiting for their November updates
4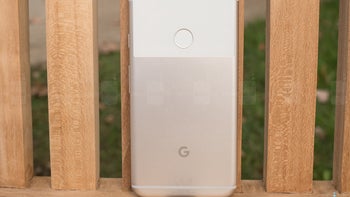 It's no longer a big secret that Google's new
Pixel 3 and 3 XL
smartphones have been treating early adopters to the
most diverse
,
annoying
,
seriously disruptive
, and
simply hilarious bugs
, glitches, and malfunctions.

But there might be something wrong with the search giant's original Pixels as well. It's probably nothing big, although it's serious enough that the latest monthly security update never made its way to the 2016-released stock Android handsets.
In a short statement issued to the folks over at
Android Police
, Google comforted its hardcore fans by saying the
November patch
, which started rolling out to Pixel 2 and 3 generations last week, is in "final testing for the 2016 Pixel" duo.

Once the company is "confident the update is ready", it will certainly deliver the goods to the OG 5 and 5.5-incher, but as far as the nature of this delay is concerned, there are no official details.

We're looking at a highly unusual situation here, as the whole point of these monthly updates is that all eligible devices typically get them simultaneously. Bizarrely enough, the most recent (minor) security improvements are already available for the archaic Nexus 5X and Nexus 6P, as well as the Pixel C tablet, in addition to the Pixel 2, 2 XL, 3, and 3 XL.
Oh, well, at least the first-gen
Google Pixel
and
Pixel XL
are guaranteed another full year of these routine updates, unlike
the last Nexuses standing
. Besides, nothing particularly game-changing is included in the November changelog. Just a few small stability tweaks for notifications, apps using the picture-in-picture feature, and some other technical stuff.